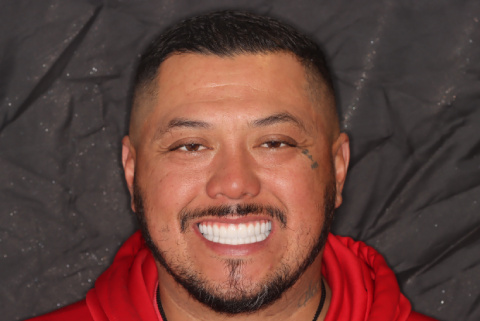 Platelet-rich fibrin (PRF) is a living biomaterial obtained from the patient's blood. Dentists worldwide are learning more about it and using it as a supplementary treatment to speed up bone and soft tissue repair and regeneration.
PRF Benefits
Clinicians are interested in PRF technology because it is made from the patient's blood, is easy to make and use, can be made right at the chairside and has many uses in dentistry. It is also affordable for the clinic and the patient, and there is almost no risk of a foreign body response (also called a rejection reaction).
How Do Dentists Make and Use PRF?
When making PRF, your blood is spun down to obtain a sample with a high concentration of platelets. The platelet sample is three to five times more concentrated than whole blood. Platelets attach to damaged blood vessels, like a cut, to help the blood clot and the body heal.
When PRF is administered in the body, the platelets are activated by natural tissues. This helps the bone graft heal by releasing growth factors. Growth factors are often released for over a week as your body heals the bone graft. Consequently, PRF improves recovery and jawbone graft quality in oral surgery.
For your PRF treatment, the fibrin will be taken out of the vials, and any red blood cells or serum will be removed from the sample. Before application, PRF can be combined with autograft or dental bone grafting material.
What Does PRF Do at the Bone Graft Site?
PRF fills the space in bone holes (from tooth extractions or implant surgery) so that gum tissue does not move into the bone. It also reduces the risk of infection because PRF contains white blood cells. Last, it speeds up the production of high-quality new bone tissue by increasing BMP (bone morphogenic protein) and other bone growth factors.
Additional Uses for PRF
Bone grafting and other oral surgery operations expose the bone to infection risk. This is especially true in tooth extraction and implant cases where bone holes extend far into the jaw.
Wisdom tooth removal procedures come with the most significant risk. The spots are hard to clean, and the jawbone is often infected when an oral surgeon takes them out. PRF treatments are incredibly effective in preventing infection following wisdom tooth extraction.
Are You a Candidate for PRF?
Contact Ora Dental Implant Studio to talk about PRF for jawbone grafts or other dental procedures. Our dental team stays up-to-date on new methods and technologies to give patients the best and most comfortable dental care.
Posted on behalf of Ora Dental Implant Studio
2733 Elk Grove Blvd, Suite 170
Elk Grove, CA 95758
Phone: (916) 546-7911