Cost of Full Mouth Dental Implants Near Fresno, CA
Dental implants can be a blessing to those living with missing teeth. If you have lost multiple teeth or most of your smile, you may wonder if dental implants may be right for you. When it comes to dental restorations, dental implants are the gold standard for replacing some or all of your teeth. The concern for many patients in our area is the cost of full mouth dental implants near Fresno, CA. At Ora Dental Implant Studio, we offer competitive pricing on our quality dental implant options with payment options and financing available.
Dental implants are secured in bone and offer the stability, function, appearance and durability patients want for their new smile. Dentures are supported by the gums and need adhesive to keep them in place. This is not always effective, and dentures can slip out of place. With dental implants, teeth restorations are anchored in place. No slipping or embarrassing shifting of teeth when you are eating or talking, as dental implants stay put and look like natural teeth. At Ora Dental Implant Studio, we offer a variety of options from implant overdentures to innovations like All-on-4 denture implants or Teeth in a Day at our office near Fresno.
Book an Appointment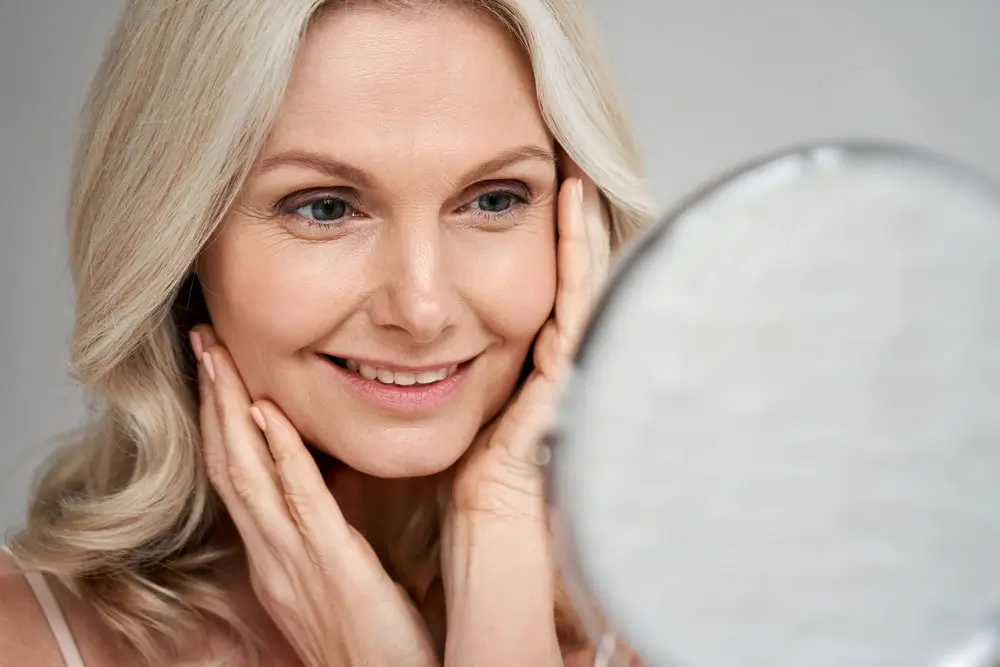 Benefits of All-on-4 Implants
Have you heard of All-on-4 dental implants? This is a popular option in full mouth implant restorations, using four implants to hold hybrid dentures in place. These dentures are customized for your mouth to create a natural smile, designed differently than traditional dentures. There is not a top plate, so they are more comfortable and require less adjustment for speech and eating.
All-on-4 implants have many benefits over dentures or replacing all your teeth with implants. Dentures can slip and move even when using gritty adhesive, while All-on-4 gives you a stable bite with no adhesive needed. While individual implants are great, they require enough bone to support them and can be expensive. All-on-4 is a fraction of the cost of replacing teeth with individual implants, and this method does not require the same amount bone density. The implants are angled in such a way that patients with a good deal of bone loss can still qualify for All-on-4 implants. We also offer All-on-6 implants, which offer more stability.
Book an Appointment
PROCEDURE

Ora Dental Implant Studio

National Average in USD

Surgical Placement of Implant
$1899
$1500-$2200
Stock-Abutment
$0
$500-$700
Crown
$0
$1200-$1500
Complete Dental Implant
$1899
$3200-$4400
Other Procedures Comparison:
Simple Extraction
$99
$149-$199
Surgical Extraction
$285
$299-$399
Simple Bone graft up to 0.5cc per site
$499
$599-$799
Membrane
$299
$349
Custom CAD-CAM Abutment
$699
These fees are for non insurance & cash patients only.
If you have dental insurance are subject to dental insurance fees guidelines
Cutting-Edge Dental Technology
Our team at Ora Dental Implant Studio is your source near Fresno, CA, for top-quality implant procedures at an affordable price. Dr. Devan Dalla is a highly-respected implant dentist with extensive training and experience in his field. His attention to detail and skills have earned him an excellent reputation for the best implant outcomes for our patients. Our facility is equipped with the latest dental technology that helps our team create gorgeous new smiles that are made to last. We have a CT scanner, 3D digital imaging and a 3D printer on-site to perform every aspect of dental implant smile restoration in-house. This saves time and money for us, which we pass on to our patients.
During your dental implant treatment, you can expect the best patient care. We will answer all your questions every step of the way, and Dr. Dalla will discuss all the options available. All-on-4, All-on-6, Teeth in a Day, implant overdentures and many other smile restorations are possibilities at our practice. When it comes time for your procedure, we offer IV sedation so you can rest peacefully while we perform your smile restoration.
If you are ready to explore your options for a full mouth restoration with dental implants, contact our office near Fresno, CA, to schedule your initial consultation. We offer low pricing – we will match any other provider's prices. Plus, we offer financing and low monthly payments.
Book an Appointment
See our special offers and find the ones that best suit your needs