Cost of Full Mouth Dental Implants Near Berkeley, CA
Imagine looking in the mirror and seeing a brand new smile sparkling back at you. Dental implants can be the solution for those who have lost some or all of their teeth, offering a permanent, functional option for a full smile restoration. At Ora Dental Implant Studio, we offer gorgeous full mouth dental implants with options like Teeth in a Day and All-on-4 smile restorations. If you want to know the cost of full mouth dental implants near Berkeley, CA, you have come to the right place.
At Ora Dental Implant Studio, we are dental implant specialists. Dr. Devan Dalla is a highly respected dental implant expert, and our facility is one of the best in the area for full mouth dental implants. We do not just do dental implants on the side, as it is our main focus and have invested in the technology, training and equipment needed to perform exceptional dental implant procedures at our facility. Our implant studio is equipped with a CT scanner for full facial scanning and 3D imaging to ensure perfect alignment for functional and beautiful aesthetics. We also have a 3D printer for creating in-house dental prosthetics that are made from the best dental materials at our clinic near Berkeley.
When you come to Ora Dental Implant Studio for your full mouth dental implant procedure, you can trust that your new smile will be carefully planned, designed and implemented. During your procedure, you will be relaxed and comfortable with IV sedation. Once your new dental implants are in place, we can fit your new teeth prosthetics and in as little as one day. You can have a gorgeous new smile that can last for decades.
Book an Appointment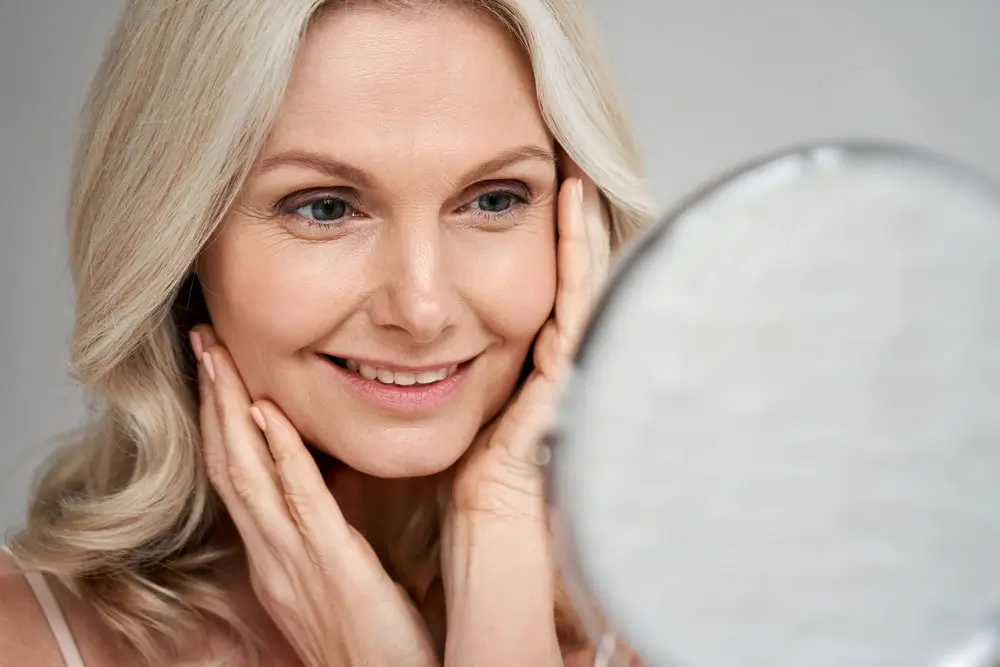 What Are All-on-4 Dental Implants?
Each dental implant that is inserted into the jawbone requires enough bone to support it. Replacing all of your teeth with dental implants is possible, but it requires adequate bone density, and it can be quite expensive. Another option is All-on-4 dental implants, which only require four implants to support a full mouth restoration. This is a less invasive and most cost-effective option, and the procedure can be completed in one day. Patients only pay a fraction of the cost of a full mouth reconstruction with dental implants.
Both All-on-4 and All-on-6 dental implants use the same technique. Four or six implants are surgically inserted into the jawbone to support a complete denture. The implants anchor the new teeth prosthetic in place, creating a lasting, permanent smile that is completely functional. These dental implant restorations do not need to be removed for cleaning, as you can brush them like natural teeth. Patients love the look and feel of their new smile, which never requires denture adhesives to stay in place.
Book an Appointment
PROCEDURE

Ora Dental Implant Studio

National Average in USD

Surgical Placement of Implant
$1899
$1500-$2200
Stock-Abutment
$0
$500-$700
Crown
$0
$1200-$1500
Complete Dental Implant
$1899
$3200-$4400
Other Procedures Comparison:
Simple Extraction
$99
$149-$199
Surgical Extraction
$285
$299-$399
Simple Bone graft up to 0.5cc per site
$499
$599-$799
Membrane
$299
$349
Custom CAD-CAM Abutment
$699
These fees are for non insurance & cash patients only.
If you have dental insurance are subject to dental insurance fees guidelines
Am I a Good Candidate for Dental Implants?
The good news is that most people who have lost their teeth can be candidates for a full mouth dental implant restoration. Years ago, many patients were told they were not good candidates for dental implants due to bone loss in their jaw. New technology allows for effective bone grafting or the use of smaller implants that make it possible for most people to undergo dental implant procedures.
If you want to see if you could benefit from a full mouth dental implant restoration, contact our team at Ora Dental Implant Studio. We can schedule a consultation with Dr. Dalla to explore your smile restoration options. In most cases, we can find a solution that will accommodate your oral health issues and give you the look and function you desire. We offer affordable dental implants with competitive pricing and financing options to fit most budgets.
To learn more about dental implants and the cost for restoring your smile, contact us at Ora Dental Implant Studio near Berkeley, CA, to schedule your first implant consultation.
Book an Appointment
See our special offers and find the ones that best suit your needs