Cost of Full Mouth Dental Implants Near Carmichael, CA
Dental implants can give you a natural-appearing smile that is functional and made to last for decades. If you want the best possible smile restoration, Ora Dental Implant Studio offers dental implant options to replace your missing teeth. We have multiple affordable dental implant solutions for restoring your smile. You are at the right place if you are interested in the cost of full mouth dental implants near Carmichael, CA.
Dental implants have been used for decades for permanent tooth replacements. Advancements in dental technology have improved the success rate and lifespan of dental implants, making them available for more people looking for full mouth restorations. Say goodbye to dentures that slip and fall out when you eat, laugh or talk. Full mouth dental implants stay in place, looking and functioning like natural teeth. Ora Dental Implant Studio is your source near Carmichael for a wide variety of dental implant options to replace your missing teeth.
Book an Appointment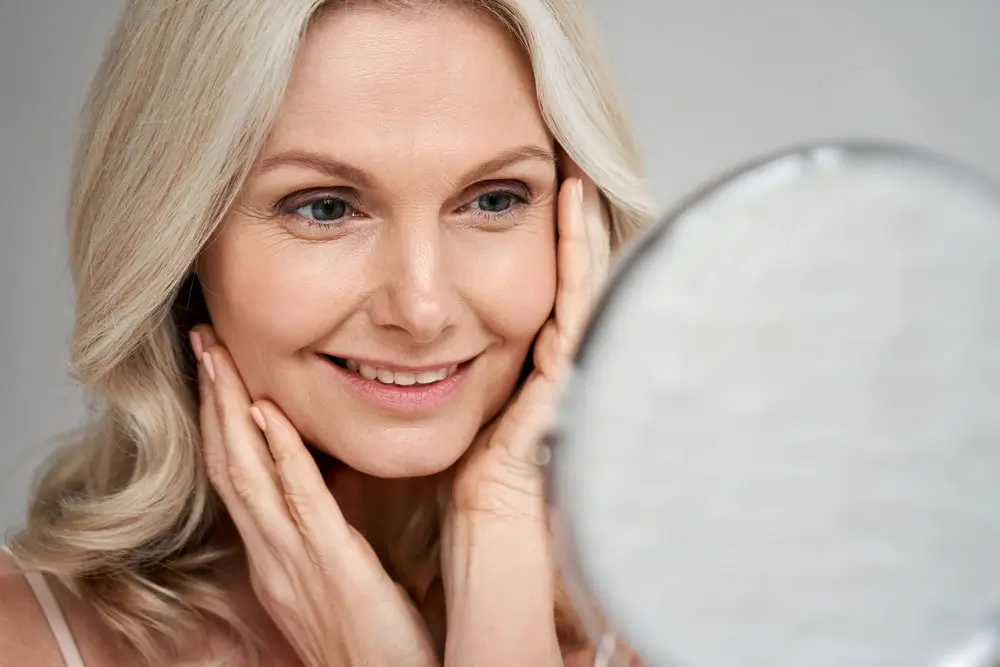 All-on-4 Dental Implants
One of the most popular options in full mouth dental implants are the All-on-4. This procedure uses four dental implants that are strategically placed on the lower and upper jawbones to secure a full set of prosthetic teeth in place. Since only four implants are needed, this makes the All-on-4 dental implant one of the more affordable full mouth restorations. Not only is it cost-effective, but those with bone loss can often qualify for this treatment, as it requires less bone density than other types of implant restorations.
Another benefit of options like All-on-4 and All-on-6 dental implants that we offer at Ora Dental Implant Studio is how quickly they can be completed. In some cases, we are able to provide Teeth in a Day, where the dental implants and new teeth are both implemented in one visit. Imagine walking in without a complete smile and emerging hours later with a gorgeous new smile that is permanent and functional. It is possible due to the incredible dental technology that we have at our clinic near Carmichael.
Advanced Dental Implant Technology
To perform the latest methods of dental implant surgery, you need advanced technology. Dr. Dalla and our team have cutting-edge imaging options to help plan, design and perform dental implant surgery with the exact precision needed for lasting, beautiful results. Our clinic has a CT scanner and 3D imaging that allow us to accurately align dental implants and perform full facial scanning to create perfectly formed dental prosthetics. We do all our dental implants in-house with a 3D printer and surgical room with IV sedation. Our patients receive exceptional patient care and quicker completion of their new smile with our efficient, one-office process.
Book an Appointment
PROCEDURE

Ora Dental Implant Studio

National Average in USD

Surgical Placement of Implant
$1899
$1500-$2200
Stock-Abutment
$0
$500-$700
Crown
$0
$1200-$1500
Complete Dental Implant
$1899
$3200-$4400
Other Procedures Comparison:
Simple Extraction
$99
$149-$199
Surgical Extraction
$285
$299-$399
Simple Bone graft up to 0.5cc per site
$499
$599-$799
Membrane
$299
$349
Custom CAD-CAM Abutment
$699
These fees are for non insurance & cash patients only.
If you have dental insurance are subject to dental insurance fees guidelines
Affordable Teeth Implants
If you are concerned about the cost of dental implants, we can help you find the right option for your budget. While dental implants are more expensive than dentures or other tooth restorations, they are also designed to function better and last longer. In many cases, dental implants last the rest of a patient's life, especially if they keep up with routine dental care and maintenance of their implants. Our pricing options are very competitive, and we also have financing available to make it easy to spread out payments. In the long run, dental implants are an excellent investment in your health, appearance and self-confidence, and they may be more affordable than you think.
To learn more about full mouth dental implants and pricing, schedule an implant consultation with Dr. Dalla. Contact us at Ora Dental Implant Studio to book your appointment at our dental center near Carmichael, CA.
Book an Appointment
See our special offers and find the ones that best suit your needs