Cost of Full Mouth Dental Implants Near Carson City, NV
Are you looking for affordable dental implants near Carson City, NV? Not only does Ora Dental Implant Studio offer cost-effective dental implants, but we have a wide selection of full mouth dental implant solutions. We are tooth implant specialists with low-cost options on beautiful, quality smile restorations including Teeth in a Day and All-on-4 dental implants.
Dental implants are the most natural-appearing and functional option in tooth replacements. The dental implants are made from medical-grade titanium posts that are surgically inserted into the jawbone. Once in place, the bone and implant adhere together, permanently anchoring the implant in the jaw. Dental implants can be used to create a single tooth replacement by adding a dental crown to the top of an abutment, or they can secure full mouth restorations like dentures in place. At Ora Dental Implant Studio, we offer single tooth and full mouth dental implants, as well as implant-supported bridges and other restorations.
Book an Appointment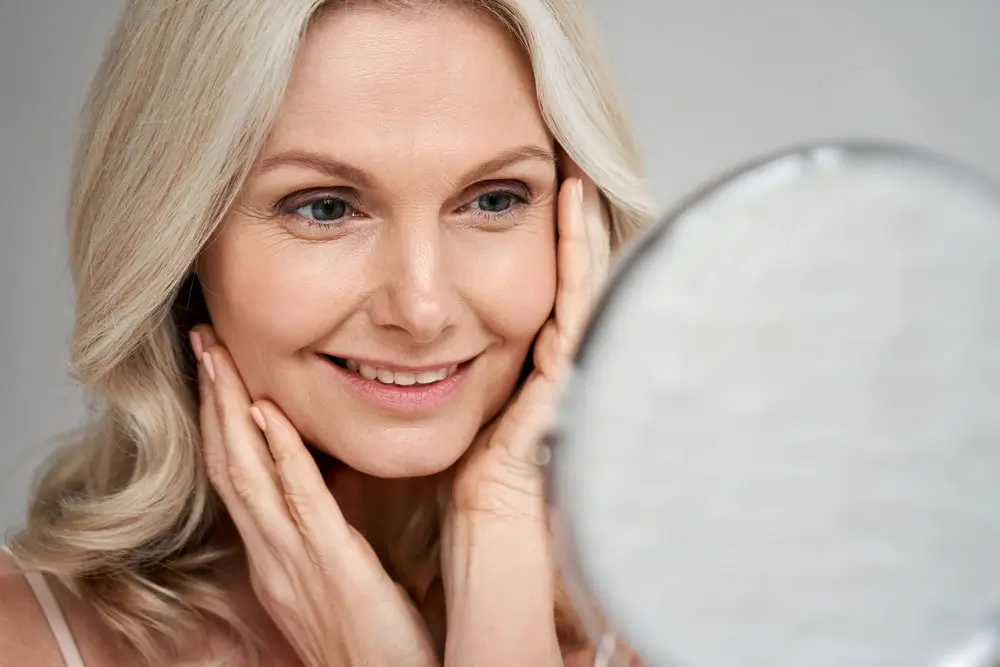 What Are All-on-4 Dental Implants?
While it is possible to replace every missing tooth with a dental implant, it is not necessary. You can enjoy a complete smile again with as little as four dental implants to secure your full mouth restoration. All-on-4 dental implants are a perfect solution to hold a new prosthetic smile in place. Four implants are inserted into the upper and lower jawbone and connected to the prosthetic to create a permanent new smile. This option is less expensive and less invasive than replacing all teeth with implants, and it can be completed in less time. Plus, those with some bone loss in the jaw may still qualify for All-on-4 dental implants.
What Are Teeth in a Day?
Another full mouth dental implant option many of our patients ask about is Teeth in a Day. No one wants to wait months to receive their new smile. With Teeth in a Day, many patients can have their dental implants inserted and their new teeth put in place in one visit. Using special dental implants that require less healing time, Teeth in a Day allows patients to have almost instant gratification, walking out the same day with a gorgeous new smile.
Cutting-Edge Dental Implant Technology
At Ora Dental Implant Studio, we are dedicated to providing the absolute best dental implant options for our patients. To get the best results, you need the best equipment and technology and a highly experienced implant dentist. We have all of the above at our implant center near Carson City, NV. Dr. Dalla is an experienced and respected implant dentist who specializes in a wide variety of dental implant options. Our office uses CT scans and 3D imaging to prepare for every dental implant procedure. We complete full facial scans to ensure implants are correctly aligned for long-lasting, natural outcomes.
On top of performing all our dental implant procedures in-house with the latest dental imaging and surgical technology, we also can create our own prosthetics and dental restorations. We have a 3D printer to create natural, beautiful teeth right at our office.
Book an Appointment
PROCEDURE

Ora Dental Implant Studio

National Average in USD

Surgical Placement of Implant
$1899
$1500-$2200
Stock-Abutment
$0
$500-$700
Crown
$0
$1200-$1500
Complete Dental Implant
$1899
$3200-$4400
Other Procedures Comparison:
Simple Extraction
$99
$149-$199
Surgical Extraction
$285
$299-$399
Simple Bone graft up to 0.5cc per site
$499
$599-$799
Membrane
$299
$349
Custom CAD-CAM Abutment
$699
These fees are for non insurance & cash patients only.
If you have dental insurance are subject to dental insurance fees guidelines
Affordable Teeth Implants
If you want the best option in tooth restoration, but you are concerned about the cost of full mouth dental implants, come see us at Ora Dental Implant Studio. Our pricing is typically much less than the national average. We save money by doing almost all the steps for dental implants at our own facility. Plus, we also offer financing options for low monthly payments that can make implant smile restorations affordable for almost any budget. Ask our front office staff about payment and financing solutions for your new smile.
If you live in or near Carson City, NV, and want to explore restoring your smile with dental implants, contact us at Ora Dental Implant Studio. We are located in Elk Grove, CA, and we welcome new patients looking for affordable dental implants.
Book an Appointment
See our special offers and find the ones that best suit your needs