Cost of Full Mouth Dental Implants Near Ceres, CA
Are you wishing you could replace your missing teeth with dental implants, but you are concerned about the cost of full mouth dental implants? Dental implants are a worthwhile investment in your health and appearance, and there are affordable options to achieve your new smile. If you are looking for affordable teeth implants near Ceres, CA, come see us at Ora Dental Implant Studio. We have a wide variety of dental implant options that are cost-effective for our patients.
Dental implants are the superior option for teeth replacement. Unlike traditional dentures that require gritty adhesives to hold them in place, dental implants are a permanent tooth restoration that adheres to your jawbone. A dental implant is made to last for decades, and many patients have their implants for the rest of their lives. Once in place, an implant can secure dental restorations, like bridges, crowns and dentures, to replace one or more missing teeth. With new innovations like All-on-4 or implant overdentures, only a few dental implants are needed for a full mouth restoration.
Book an Appointment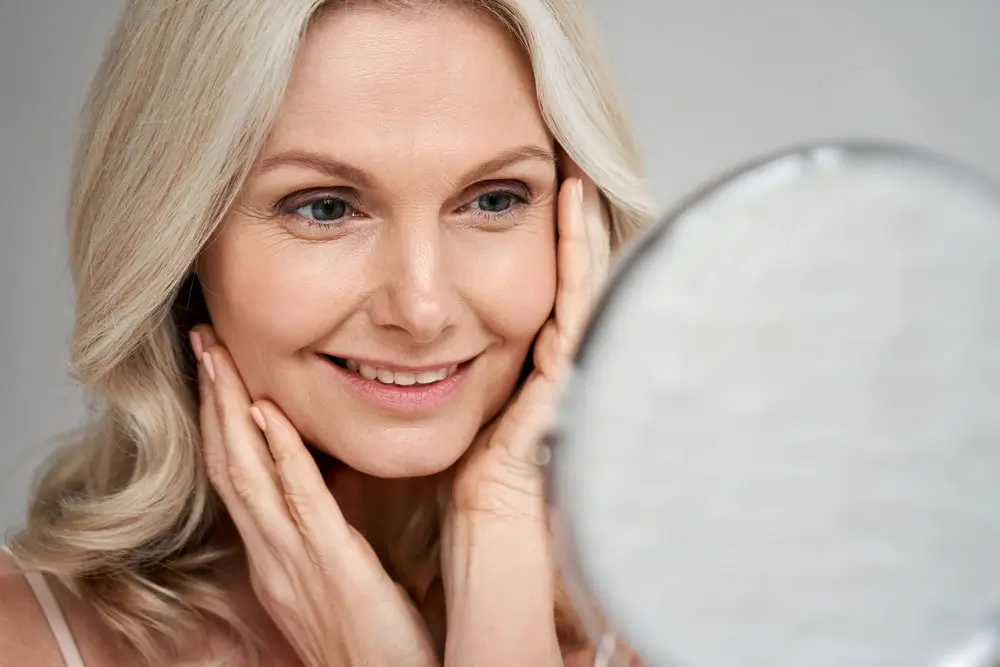 What Are All-on-6 and All-on-4 Implants?
You may have heard of All-on-4 or All-on-6 dental implants. The idea behind both these types of full mouth dental implant procedures is to replace a full set of teeth only using 4 or 6 implants. This requires less jawbone density, and the procedure is less invasive and more affordable than replacing all teeth with implants.
The All-on-4/All-on-6 procedure uses dental implants on the upper and lower jaws to hold a set of prosthetic teeth in place. In some cases, this procedure can be completed in one day, and the new teeth can be connected during the same visit. When this is possible, it is called Teeth in a Day, a very desirable and sought-after procedure for full mouth restorations. We offer all these procedures at our clinic near Ceres, CA, for patients wanting quick and affordable full mouth dental implants.
Advanced Dental Implant Technology
What makes our dental implants the best in the Ceres, CA, area? We specialize in dental implants and have invested in the most advanced dental technology and equipment for our implant studio. Dr. Devan Dalla is a highly respected implant dentist with an excellent reputation for creating lasting, natural results for patients. To obtain the best outcome for our implant patients, we start by carefully planning each procedure with cutting-edge imaging.
Dental implants require exact precision to ensure they are aligned correctly for functional and aesthetic purposes. We use a CT scan and 3D imaging to ensure each implant is placed exactly where it is needed to connect to the prosthetics and create the desired effects. Dr. Dalla uses facial scanning to make sure every detail is correct for natural, beautiful results every time. We also have a 3D printer at our dental center to create customized dental prosthetics.
Book an Appointment
PROCEDURE

Ora Dental Implant Studio

National Average in USD

Surgical Placement of Implant
$1899
$1500-$2200
Stock-Abutment
$0
$500-$700
Crown
$0
$1200-$1500
Complete Dental Implant
$1899
$3200-$4400
Other Procedures Comparison:
Simple Extraction
$99
$149-$199
Surgical Extraction
$285
$299-$399
Simple Bone graft up to 0.5cc per site
$499
$599-$799
Membrane
$299
$349
Custom CAD-CAM Abutment
$699
These fees are for non insurance & cash patients only.
If you have dental insurance are subject to dental insurance fees guidelines
Affordable Dental Implant Surgery
There is no reason to be concerned about the cost of full mouth dental implants when you come to Ora Dental Implant Studio. We are able to offer lower costs on our dental implants because we do almost everything in house, saving hundreds of dollars on every implant. Our office also has financing available with low monthly payments that can fit your budget.
When it comes time for your procedure, we perform the implant surgery at our office. You can relax while under IV sedation and will not feel any pain or discomfort while we perform your procedure. When you wake up, your new implants will be in place. If you are a Teeth in a Day patient, we will connect your new smile before you leave.
If you live in Ceres, CA, and you want the best quality dental implants at an affordable price, come see us at Ora Dental Implant Studio. Contact our office to schedule a dental implant consultation with Dr. Dalla to learn more about the wide variety of full mouth dental implants we offer.
Book an Appointment
See our special offers and find the ones that best suit your needs