Cost of Full Mouth Dental Implants Near Citrus Heights, CA
Dental implants are the preferred method of tooth replacement for most dental professionals and patients. The dental implant design is similar to a natural tooth, and it can last for decades with routine care. If you need to replace some or all your teeth, a full mouth dental implant restoration may be right for you. At Ora Dental Implant Studio, we offer several options in full mouth dental implants and single tooth replacements at our clinic near Citrus Heights, CA.
Affordable Teeth Implants
One of the first questions patients ask when considering dental implants is the price. If you are wondering about the cost of full mouth dental implants near Citrus Heights, CA, you are not alone. Dental implants are an investment in your oral health and appearance, but options like All-on-4 and All-on-6, or implant overdentures can reduce the cost of a full mouth restoration. At Ora Dental Implant Studio, we have very competitive pricing on our dental implant services, usually costing less than the national average. Plus, we will match any written estimate from another provider. Financing is available to make your new smile affordable with monthly payments.
Book an Appointment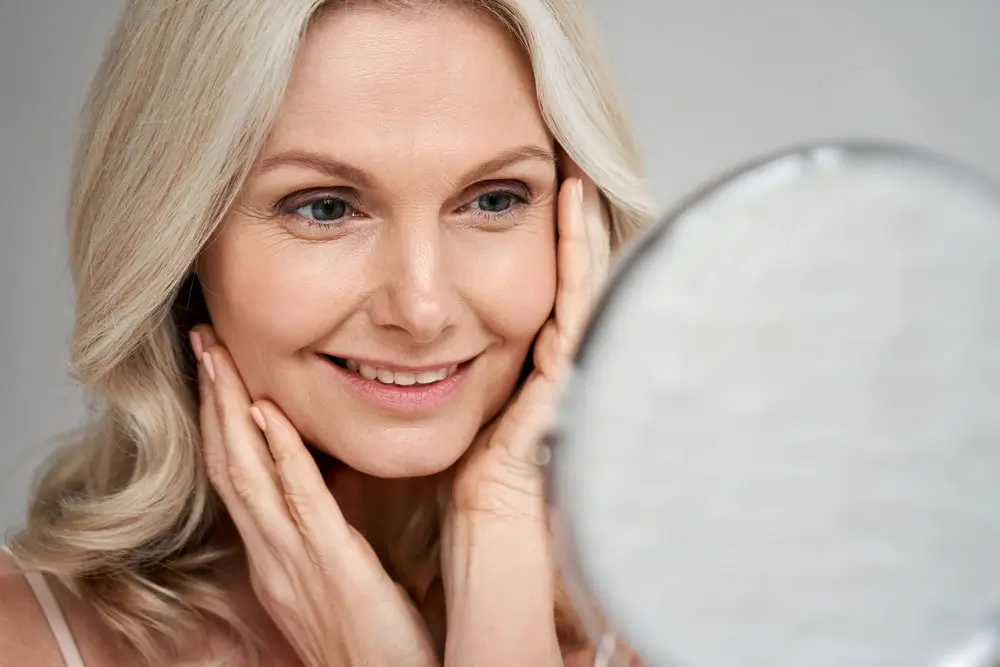 Dental Implant Smile Restorations
Dental implants are made from titanium and resemble a small screw. The post is inserted into the jawbone in a surgical procedure. Over several months the bone grows around the post to keep it securely in place. There are many different sizes and types of dental implants, from mini implants to longer zygomatic implants that attach to the cheekbone instead of the jawbone. The type of dental implant used depends on the dental restoration performed and your jawbone density.
Jawbone density is a concern for dental implants. If too much bone loss has occurred in the jawbone, it may not have enough to support a dental implant. This does not mean a patient cannot have a dental implant – there are possible solutions. Bone grafting can be used to increase bone around the implant. In severe cases, zygomatic implants can be used to attach the implant to the zygoma, or cheekbone. Our experienced implant dentist, Dr. Devan Dalla, performs all types of dental implant procedures at our facility near Citrus Heights, CA.
What Are All-on-4 Dental Implants?
We offer both All-on-4 and All-on-6 dental implants at Ora Dental Implant Studio. These options allow a full mouth restoration using dental implants, but with only four or six implants. A full set of prosthetic teeth are attached to the four or six implants, keeping the new teeth in place. Not only are All-on-4 dental implants easier for those with some bone loss in the jaw, but they are also less expensive and less invasive than using dental implants to replace all missing teeth.
Teeth in a Day are another option we offer at our dental implant studio. This procedure allows patients to have their dental implants placed and new teeth attached all in one visit. Not everyone qualifies for this procedure, but it is available for some patients.
Book an Appointment
PROCEDURE

Ora Dental Implant Studio

National Average in USD

Surgical Placement of Implant
$1899
$1500-$2200
Stock-Abutment
$0
$500-$700
Crown
$0
$1200-$1500
Complete Dental Implant
$1899
$3200-$4400
Other Procedures Comparison:
Simple Extraction
$99
$149-$199
Surgical Extraction
$285
$299-$399
Simple Bone graft up to 0.5cc per site
$499
$599-$799
Membrane
$299
$349
Custom CAD-CAM Abutment
$699
These fees are for non insurance & cash patients only.
If you have dental insurance are subject to dental insurance fees guidelines
Advanced Implant Technology
Not all dental implants are the same – the experience and expertise of the dentist and the type of technology used can make a significant difference in the appearance and longevity of the implant. Dr. Dalla has invested in the latest dental technology to improve our implant procedures. We use CT scans and 3D imaging to perform full facial scans for improved results for patients. We also have a 3D teeth printer and other advanced equipment to allow us to perform all aspects of dental implant procedures in-house.
You deserve to have teeth that make you want to smile. To learn more about full mouth dental implants and whether they are right for you, contact us at Ora Dental Implant Studio today to schedule your appointment. We are conveniently located near Citrus Heights in Elk Grove, CA.
Book an Appointment
See our special offers and find the ones that best suit your needs