Cost of Full Mouth Dental Implants Near Clearlake, CA
Missing teeth can impact your health and appearance. The premium option for tooth replacement is implant dentistry, a permanent and lasting solution. Dental implants can be used for single tooth or full mouth dental restorations. If you are wondering about the cost of full mouth dental implants near Clearlake, CA, come see us at Ora Dental Implant Studio. We offer affordable options for All-on-4, All-on-6 and Teeth in a Day dental implants.
Dental implants are a surgical procedure to secure prosthetic teeth to the jawbone. The post of the dental implant is inserted in the jawbone through a small incision in the gums, and the bone grows around the post to secure it in place. The portion of the implant that is exposed above the gum tissue can be attached to dentures, crowns, bridges or other types of prosthetic teeth to restore a beautiful smile with functional teeth. While a full mouth restoration can be completed using individual dental implants, this can be expensive. At Ora Dental Implant Studio, we offer affordable alternatives using fewer implants to secure a full mouth restoration.
Book an Appointment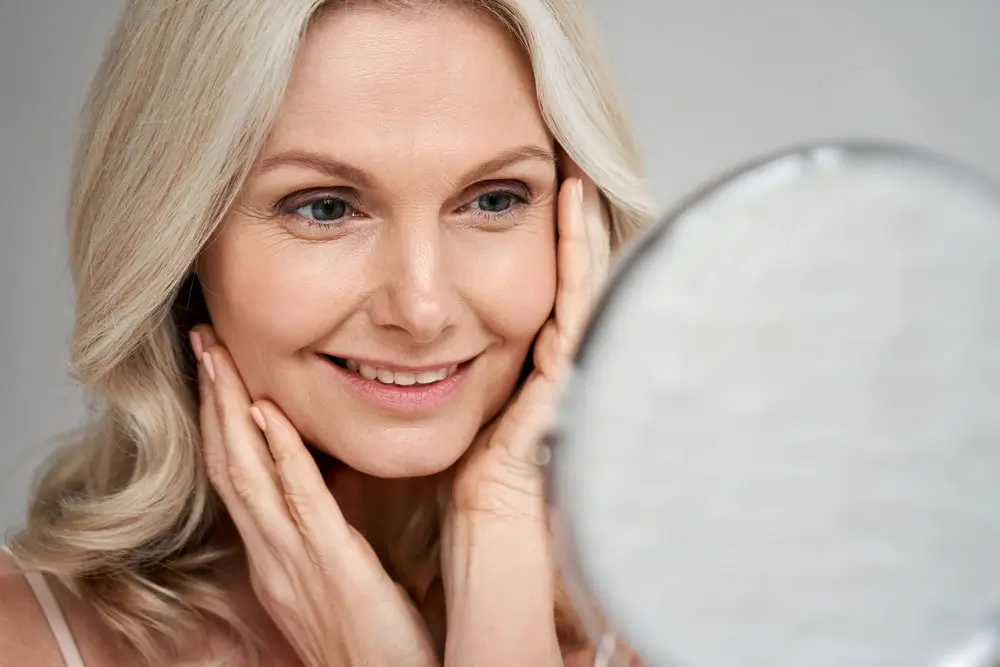 Types of Full Mouth Dental Implants
Full mouth dental implants replace full sets of teeth. Unlike traditional dentures that must be held in place with adhesives and may slip out of place when talking or eating, implant-secured restorations are held in place. There are a variety of different dental implant options for replacing upper and lower teeth, each with its own benefits. Some of the full mouth dental implant options we offer include:
All-on-4 dental implants – prosthetic teeth attached by four implants
All-on-6 dental implants – prosthetic teeth attached by six implants
Teeth in a Day – dental implants and new teeth put in place in one visit
Implant overdentures – dentures that attach to dental implants
Snap-on dentures – Dentures that snap in place onto dental implants
With all our full mouth dental implant options, only the best quality prosthetics are used for a natural, beautiful appearance. Dr. Dalla is a highly respected implant dentist who will take the time to discuss all the different options available to determine which would be best for your lifestyle, preferences and budget.
Book an Appointment
PROCEDURE

Ora Dental Implant Studio

National Average in USD

Surgical Placement of Implant
$1899
$1500-$2200
Stock-Abutment
$0
$500-$700
Crown
$0
$1200-$1500
Complete Dental Implant
$1899
$3200-$4400
Other Procedures Comparison:
Simple Extraction
$99
$149-$199
Surgical Extraction
$285
$299-$399
Simple Bone graft up to 0.5cc per site
$499
$599-$799
Membrane
$299
$349
Custom CAD-CAM Abutment
$699
These fees are for non insurance & cash patients only.
If you have dental insurance are subject to dental insurance fees guidelines
Premier Dental Implant Facility
Dental implants are a worthwhile investment, but it is important that you choose the right provider for your procedure. At Ora Dental Implant Studio near Clearlake, CA, we specialize in dental implants and offer the best care from start to finish for your new smile. Dr. Dalla is a recognized leader in implant dentistry. He has invested in the best dental technology to perform accurate dental implant procedures with exceptional outcomes for our patients. We have everything needed to ensure precise placement of each implant, including a CT scanner and 3D imaging. Our center also has a 3D teeth printer on-site to make quality prosthetics for your smile restoration.
During your dental implant procedure, you will be made comfortable and relaxed using IV sedation. While you sleep, Dr. Dalla will perform your implant surgery, and when you wake up, you will have your new implants in place. Our patients love the look and feel of their new teeth. Many patients comment that their natural teeth never looked as good as their new implant smile.
When it comes to the cost of full mouth dental implants, Ora Dental Implant Studio has very reasonable prices. We offer to match pricing from any other provider, and our regular prices are less than the national average. To make dental implants affordable for any budget, we offer financing and payment options. Talk to our office staff about our convenient financing with low monthly payments.
If you live in Clearlake, CA, and want a new smile with dental implants, give us a call at Ora Dental Implant Studio. We have a wide selection of dental implant options for people looking for affordable, beautiful smile restorations. Contact our office to schedule a consultation with Dr. Dalla, and begin your journey to a new smile.
Book an Appointment
See our special offers and find the ones that best suit your needs