Cost of Full Mouth Dental Implants Near Corning, CA
Dental implants are considered the gold standard in tooth replacements. They are the closest option to natural teeth and offer a high success rate and long-lasting results. Whether you need one tooth replaced or a full mouth restoration, dental implants can be a wonderful solution. If you are wondering about the cost of full mouth dental implants near Corning, CA, come see us at Ora Dental Implant Studio. We are your local source for quality, affordable dental implants, including full mouth options like Teeth in a Day and All-on-4 dental implants.
Dental implants are a permanent replacement for missing teeth. The post of a dental implant is made from titanium, a medically-safe and long-lasting option. The post is inserted into the jawbone, similar to a natural tooth root. Over time, the bone grows around the post and keeps it permanently in place like a natural tooth. Dental implants can be attached to dental crowns to create individual teeth or prosthetic sets of teeth to restore a complete smile. At Ora Dental Implant Studio near Corning, we offer multiple options in dental implants, including full mouth restorations.
Book an Appointment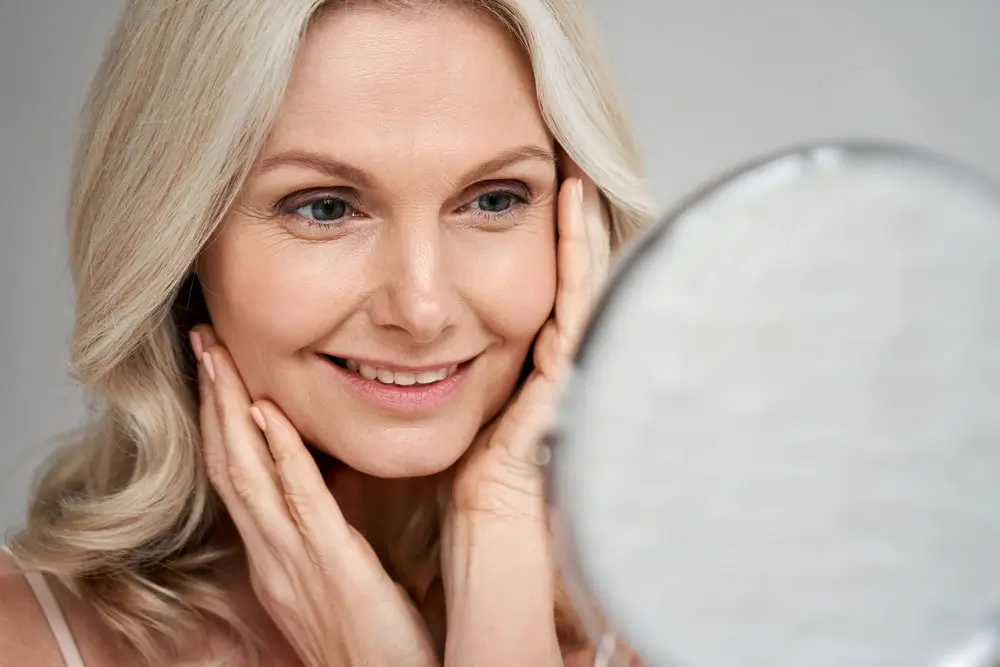 What Are Teeth In a Day?
Many people have seen advertisements for Teeth in a Day and want to know if this is something we offer at Ora Dental Implant Studio. Yes! We are a fully sufficient dental implant facility with the technology needed to complete Teeth in a Day at our center near Corning, CA. This procedure combines dental implant surgery and the creation of full sets of teeth prosthetics in one visit. Patients walk in without teeth and walk out the same day with a gorgeous new smile that is permanently secured in place. To make this happen, it is important to have the right surgical and dental technology needed all in one facility.
Our dental implant center is equipped with the latest technology needed for precise implant dentistry. Dr. Devan Dalla is a talented and experienced implant dentist, and he utilizes CT scans and 3D imaging to plan and perform accurate dental implant procedures. Our team uses technology to carefully place new dental implants in alignment to create beautiful, natural results for our patients that can last for decades. We perform full facial scans to ensure that implants are precisely inserted for the best results. We also have a 3D printer on-site to create customized prosthetics for patients and IV sedation to ensure they are comfortable during their procedure.
What Are All-on-4 Dental Implants?
Each dental implant that is placed requires surgery and a titanium post. The more implants inserted for a mouth restoration, the more expensive the procedure will be. All-on-4 dental implants are an innovative option for full mouth restoration. Using only four implants, a full upper and lower set of prosthetic teeth can be placed. This is ideal for patients who do not have enough bone density to support a full set of implants or patients who want a more affordable option. All-on-4 and All-on-6 dental implants are cost-effective with excellent results and longevity for our patients.
Book an Appointment
PROCEDURE

Ora Dental Implant Studio

National Average in USD

Surgical Placement of Implant
$1899
$1500-$2200
Stock-Abutment
$0
$500-$700
Crown
$0
$1200-$1500
Complete Dental Implant
$1899
$3200-$4400
Other Procedures Comparison:
Simple Extraction
$99
$149-$199
Surgical Extraction
$285
$299-$399
Simple Bone graft up to 0.5cc per site
$499
$599-$799
Membrane
$299
$349
Custom CAD-CAM Abutment
$699
These fees are for non insurance & cash patients only.
If you have dental insurance are subject to dental insurance fees guidelines
Affordable Teeth Implants
If you want affordable dental implant options, we can help at Ora Dental Implant Studio. Our prices are low, and we will match our competitors' prices. You will receive the best quality with the best value in dental implants when you choose us for your smile restoration. We also offer financing options and low monthly payments to ensure your new smile fits your budget.
Everyone deserves to have a complete smile that makes them look and feel their best. If you have missing teeth and want to explore dental implants to restore your smile, come see us at Ora Dental Implant Studio. Our modern facility is located near Corning, CA. Contact our practice today to schedule your dental implant consultation to learn more about all the options available in full mouth dental implants.
Book an Appointment
See our special offers and find the ones that best suit your needs