Cost of Full Mouth Dental Implants Near Courtland, CA
Are you interested in dental implants to replace missing teeth, but you are not sure if they are affordable? Dental implants are the gold standard in dental restorations, offering a permanent solution for replacing lost teeth. If you want to know the cost of full mouth dental implants near Courtland, CA, Ora Dental Implant Studio has affordable teeth implants that can fit your budget.
Dental implants are surgically-placed posts that attach to the bone in the jaw. The design of a dental implant is similar to a natural tooth – the titanium post is like the root of the tooth, anchored inside the jawbone. Dental implants use an abutment on top of the post to attach different restoration options. For single tooth replacements, a dental crown is attached to form a new tooth. When you want to replace several or more teeth, dental implants can be used to secure dental bridges, dentures or full sets of prosthetic teeth.
Book an Appointment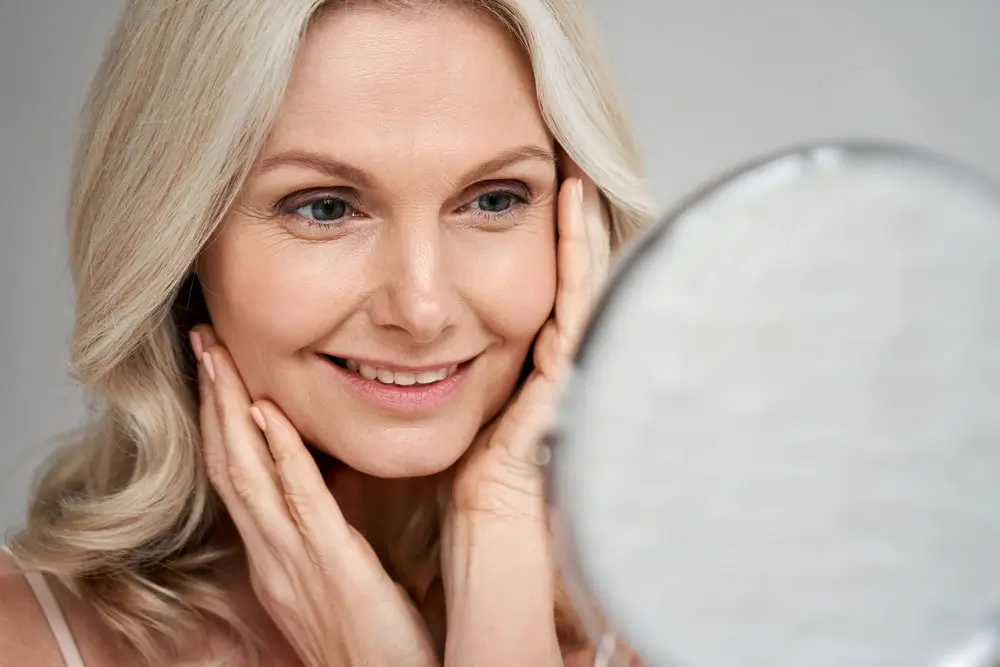 Full Smile Restoration with Dental Implants
If you need a complete smile restoration, dental implants are considered the gold standard for full mouth reconstruction. While it is possible to replace every missing tooth with a dental implant, this can take extensive time and may be expensive. A less invasive option for full mouth dental implants is using only a few implants to secure a prosthetic set of teeth in place. All-on-4 or All-on-6 dental implants use four or six implants to connect to a full set of prosthetic teeth. Dentures can also be supported by dental implants. We offer both implant overdentures and snap-on dentures at our implant center near Courtland, CA.
Full mouth dental implants using only a few dental implants offer many benefits. The procedure is less invasive and takes less time. Most full mouth dental implant procedures can be completed in one visit. Also, the cost is much less than replacing every tooth with an individual implant. Many people with missing teeth also have bone loss. Restorations like All-on-4 dental implants require less bone to secure the implants, making more patients eligible for this procedure. On top of the lower cost and quicker procedure, All-on-4, All-on-6 and implant secured dentures all offer the benefits of non-slip, lasting teeth restorations that look and feel natural.
Book an Appointment
PROCEDURE

Ora Dental Implant Studio

National Average in USD

Surgical Placement of Implant
$1899
$1500-$2200
Stock-Abutment
$0
$500-$700
Crown
$0
$1200-$1500
Complete Dental Implant
$1899
$3200-$4400
Other Procedures Comparison:
Simple Extraction
$99
$149-$199
Surgical Extraction
$285
$299-$399
Simple Bone graft up to 0.5cc per site
$499
$599-$799
Membrane
$299
$349
Custom CAD-CAM Abutment
$699
These fees are for non insurance & cash patients only.
If you have dental insurance are subject to dental insurance fees guidelines
Teeth in a Day
Have you heard of Teeth in a Day, where a patient receives dental implants and their new prosthetic smile all in one visit? That is one of the options we offer at Ora Dental Implant Studio near Courtland, CA. While not all patients qualify for this procedure, it is one of the services we can provide. Our dental center is equipped with the imaging technology needed to plan, design and perform dental implants, and we also make prosthetics on-site. Our facility has a CT scanner, 3D imaging, 3D printer and much more to facilitate Teeth in a Day and other advanced dental implant procedures.
Technology has increased the success of dental implants. Dr. Dalla uses facial scanning and 3D images to perform precise implant procedures that accurately align implants and minimize risks for the patients. Using our specialized equipment helps Dr. Dalla create exceptional results for patients, with full mouth dental implants that look and function like natural teeth. We perform all our implant procedures in-house with IV sedation to ensure patients are completely comfortable during the surgery. We can create the new teeth on-site with our 3D teeth printer for quality dental restorations customized for the patient.
Affordable Dental Implant Smile Restorations
If you want low-cost dental implants near Courtland, CA, come see us at Ora Dental Implant Studio. We have competitive prices, and we offer affordable financing and payment options. Contact our office to schedule your initial consultation with Dr. Dalla today.
Book an Appointment
See our special offers and find the ones that best suit your needs