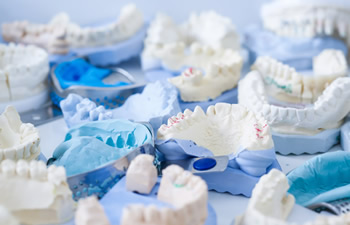 Teeth are designed to last a lifetime. Unfortunately, permanent teeth can be lost due to accidental injury, severe decay and other factors. Regardless of how you lost a natural tooth, it almost always needs to be replaced. Even if you have just one missing tooth that is hidden in the back of your mouth, you're still at risk for several issues that can compromise your dental health as well as your overall well-being.
Shifting Teeth and Hygiene Challenges
Your teeth are like family to each other. When one goes missing, the others are impacted. For example, existing teeth often migrate towards the empty space, which can lead to misalignment as well as hygiene challenges. Since crooked teeth are more difficult to keep clean, this puts you at risk for decay and gum disease if you neglect to replace a missing tooth.
Your Digestive Health
Did you know that digestion actually begins in your mouth, not your stomach. Your teeth play an important role in breaking down food. For every tooth that is missing, you lose up to 10% of your chewing ability. In addition, if you don't have a full set of teeth, you may find yourself gravitating to soft, carb-rich foods instead of certain proteins and fibrous fruits and vegetables. This can compromise your nutritional health and even increase your risk for obesity and diabetes in the long run.
Facial Aesthetics
A gapped smile is not the only aesthetic risk of missing teeth. Your jaw structure and density relies on the daily stimulation of a tooth root. When a tooth (or multiple teeth) go missing, your jawbone can atrophy and lose its form over time. Unfortunately, this can become visible in your lower face as it collapses or appears hallowed. Many people refer to this as premature facial aging. By replacing your teeth with dental implants, you can avoid this bone loss and the consequential result of a sunken lower face.
As you can see, there's a lot at stake when you lose a tooth. All of these consequences, however, can be avoided with the decision to use implant dentistry to replace your teeth. Call Dr. Dalla of Ora Dental Implant Studio today and learn your options. When it comes to getting dental implants, time is of the essence!
Posted on behalf of Ora Dental Implant Studio
2733 Elk Grove Blvd, Suite 170
Elk Grove, CA 95758
Phone: (916) 546-7911