Cost of Full Mouth Dental Implants Near Davis, CA
Losing teeth can impact your health and self-confidence. Dentures can replace teeth, but they come with drawbacks like gritty adhesives, slipping teeth and discomfort. Full mouth dental implants are the premium option for full smile restoration. If you are considering dental implants to restore your smile, you may be concerned about the cost of full mouth dental implants. Located near Davis, CA, Ora Dental Implant Studio offers affordable dental implants that can give you back a beautiful, natural-appearing smile.
For the last few decades, dental implants have been continuously improved with new innovations. Dental implants use a titanium post that looks like a screw to connect to the jaw bone. The post is surgically placed inside the upper or lower jaw, and some can even be placed in the cheekbone. The implant has an abutment connected to the top of the post that can be attached to a dental crown or prosthetics to replace multiple teeth. The newer options available in full mouth dental implants include All-on-4 and All-on-6 dental implants, as well as implant overdentures, implant-secured dentures and Teeth in a Day.
Book an Appointment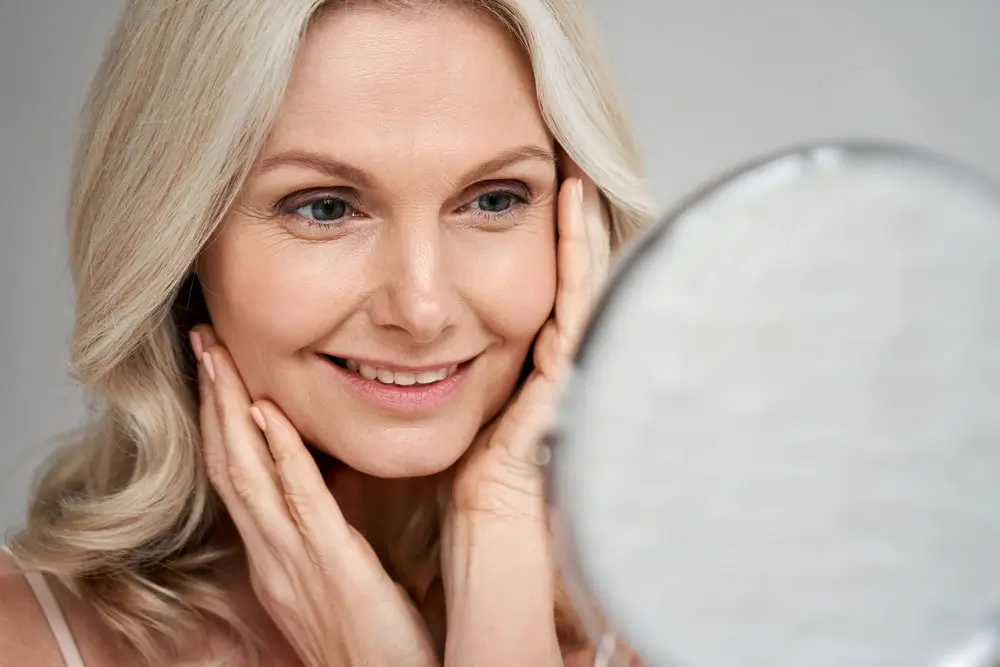 Which Dental Implant Procedure Is Right for You?
The new options in dental implants offer cost-effective options for full mouth restorations. Unlike replacing every tooth with a dental implant, options like All-on-4 or implant overdentures offer a less expensive way to restore your smile. Using only a few implants, our dental team at Ora Dental Implant Studio can create a new smile that is securely held in place by implants. There are both permanent prosthetics that stay in your mouth and removeable options like snap-on dentures or implant overdentures.
For those who want an option that is most like their natural teeth, All-on-4 or All-on-6 dental implants offer the best solution. These full mouth restorations are permanently kept in place by dental implants and do not need to be removed for cleaning. You can brush them like natural teeth, and they look and function like teeth.
Some patients may be better suited for implants with dentures. Depending on your bone density and budget, implant overdentures, snap-on dentures or implant-retained dentures may be a good option. Dr. Dalla will perform a comprehensive examination and discuss all the possible implant solutions that are right for your oral health, lifestyle, preferences and budget.
Book an Appointment
PROCEDURE

Ora Dental Implant Studio

National Average in USD

Surgical Placement of Implant
$1899
$1500-$2200
Stock-Abutment
$0
$500-$700
Crown
$0
$1200-$1500
Complete Dental Implant
$1899
$3200-$4400
Other Procedures Comparison:
Simple Extraction
$99
$149-$199
Surgical Extraction
$285
$299-$399
Simple Bone graft up to 0.5cc per site
$499
$599-$799
Membrane
$299
$349
Custom CAD-CAM Abutment
$699
These fees are for non insurance & cash patients only.
If you have dental insurance are subject to dental insurance fees guidelines
Cutting-Edge Dental Technology
At Ora Dental Implant Studio near Davis, CA, our modern implant dental center is equipped with the latest in implant and imaging technology. Precision is critical when placing dental implants to ensure alignment and to minimize risks or complications. Dr. Dalla has invested in the best imaging equipment, including a CT scanner and digital 3D imaging. This allows for full facial scanning to plan your customized procedure and to design perfect prosthetics that will look and fit naturally.
All our dental implant procedures are completed at our facility. We can perform all the scans and imaging in-house and have a 3D dental printer to make top-quality dental prosthetics on-site. This saves time and money versus outsourcing to other facilities. Plus, it allows us to perform Teeth in a Day, one of the most-requested full mouth dental implant options. We have an on-site surgical suite with IV sedation to allow patients to sleep peacefully while we perform their dental implant procedure.
Dental Implant Financing and Payment Options
There is no reason to be worried about the cost of full mouth dental implants when you come to Ora Dental Implant Studio near Davis, CA. We have excellent prices on dental implant services, and if you receive a lower estimate from another implant provider, we will match it. Our office also has financing and payment options available, helping make your beautiful new smile affordable.
Contact us today to schedule your dental implant consultation and receive a quote on your new smile.
Book an Appointment
See our special offers and find the ones that best suit your needs