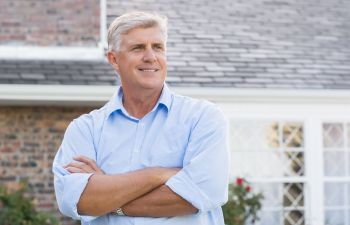 Getting dental implants involves oral surgery, which also entails a dedicated healing period. In fact, the healing process following your implant placement is critical to the success of your prosthetic teeth. It is important that you have a clear understanding about what to expect so that you can not only prepare for your procedure but also the time at home after your oral surgery.
During dental implant surgery, a titanium post will be placed into your jawbone. Over the next few months, the implant will fuse to the jawbone during a natural process called osseointegration. This creates a strong anchor that acts as your artificial tooth root. After dental implant surgery, the surrounding gum tissues will also need to heal.
You will be given detailed post-operative instructions to explain what you can and can not do during the first few days after surgery. You may be prescribed pain medicine, a special mouthwash and/or antibiotics. In addition, you can expect to be on a temporary soft foods diet.
After dental implant surgery, there will be a list of things that can greatly impede healing and even cause your dental implants to fail. First and foremost, do not smoke. Nicotine is a vasoconstrictor, which can limit blood supply and healing nutrients to the soft tissues of your mouth. You may also be instructed to avoid using a straw for a period of time. This ensures that the surgical site is clotting properly.
Minor swelling and even slight bruising is not uncommon after dental implant surgery. After the swelling subsides, you may notice a metal button-like object on your gums. This is a healing abutment. It is temporarily placed by your dentist to prepare the gums for your dental implant restoration (a crown or bridge). This healing abutment may become loose or even fall out, so be sure to let your dentist know if this occurs. Try your best not to pull back your lip and frequently check the implant site, as this can stretch your tissues and compromise proper healing.
If you have any concerns about the way your dental implants are healing, always contact us. At Ora Dental Implant Studio, we offer a wide range of implant systems and surgical techniques, which can greatly impact the recovery timeline for each patient. Regardless of how many or what type of dental implants you are scheduled for, we want you to be confident in your choice and comfortable during the entire process. If you experience significant pain or bleeding after dental implant surgery, please let us know as soon as possible. Call our Elk Grove dental clinic today.
Posted on behalf of Ora Dental Implant Studio
2733 Elk Grove Blvd, Suite 170
Elk Grove, CA 95758
Phone: (916) 546-7911