Cost of Full Mouth Dental Implants Near Dixon, CA
It is hard to put a price tag on the value of your smile. Anyone who has lost several or more teeth knows the value of their teeth, especially once they are gone. Dental implants offer the best solution for dental restoration, but you may wonder whether it is affordable. If you want to know the cost of full mouth dental implants near Dixon, CA, come see us at Ora Dental Implant Studio. We offer beautiful dental implant smile restorations that are affordable for our patients.
A dental implant is a titanium post that is surgically inserted into bone. This post adheres to the bone and becomes a permanent part of the oral structure, providing a "root" that can be attached to dental restorations. The abutment on top of the dental implant post can be bonded to a dental crown to create a new tooth, or it can secure dentures in place. It can also be used to hold prosthetic teeth in place that are fixed and permanent. At Ora Dental Implant Studio near Dixon, CA, we offer all types of dental implant options, including full mouth restorations.
Book an Appointment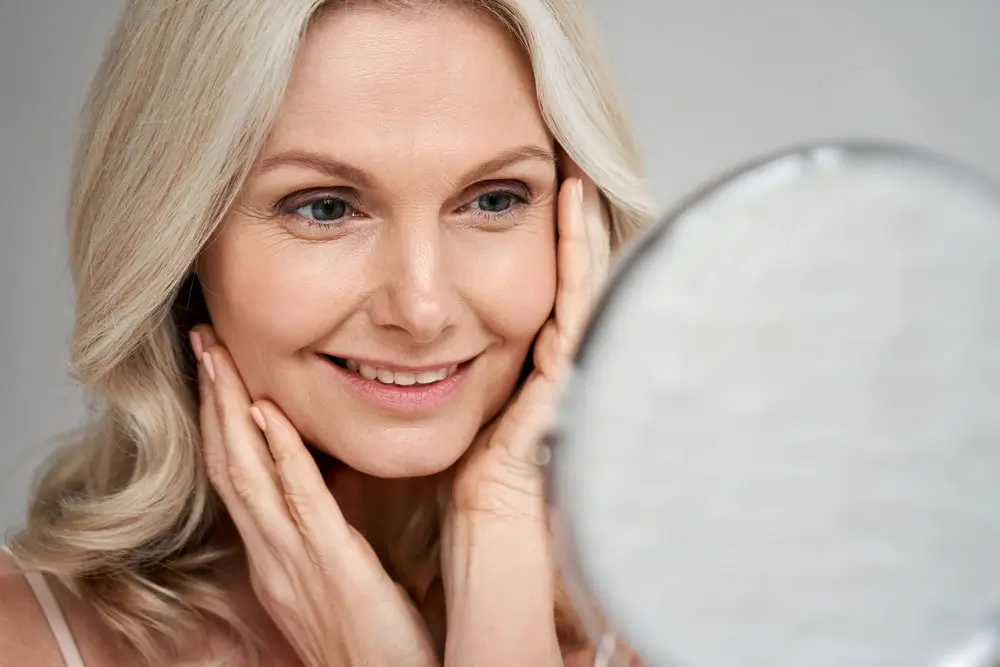 Are Dental Implants Affordable?
Dental implants are more expensive than traditional dentures or dental bridges. However, these restorations are meant to last for decades, and most will last the rest of a patient's life. At Ora Dental Implant Studio, we strive to make our dental implant services as affordable as possible by doing most procedures in-house. We have our own equipment to perform CT scans and 3D digital imaging for planning and performing the implant surgery and for designing prosthetic teeth. We also have a 3D dental printer that can create our prosthetics on-site. Eliminating outsourced services helps us save money. We pass on those savings to patients with our competitive pricing and will match any other providers' dental implant prices.
On top of affordable dental implant prices, we make our service cost-effective by offering financing and payment options for patients. We have monthly payment plans as low as $99 for dental implants, an affordable way to pay for your new smile over time.
Book an Appointment
PROCEDURE

Ora Dental Implant Studio

National Average in USD

Surgical Placement of Implant
$1899
$1500-$2200
Stock-Abutment
$0
$500-$700
Crown
$0
$1200-$1500
Complete Dental Implant
$1899
$3200-$4400
Other Procedures Comparison:
Simple Extraction
$99
$149-$199
Surgical Extraction
$285
$299-$399
Simple Bone graft up to 0.5cc per site
$499
$599-$799
Membrane
$299
$349
Custom CAD-CAM Abutment
$699
These fees are for non insurance & cash patients only.
If you have dental insurance are subject to dental insurance fees guidelines
Teeth in a Day and All-on-4 Dental Implants
Two of the most popular and requested options in implant smile restorations are Teeth in a Day and All-on-4 dental implants. Teeth in a Day can be achieved for some patients, allowing them to get their new dental implants and their prosthetic teeth in one visit. Dr. Devan Dalla, our implant dentist, can determine whether you are a good candidate for Teeth in a Day during your consultation and exam. He will go over all your options, which may also include All-on-4 or All-on-6 dental implants.
All-on-4 dental implants is an innovative full mouth restoration option that secures new prosthetic teeth in place with only four dental implants that are angled and strategically placed. This reduces the cost and bone density requirements, providing a permanent new set of teeth that do not need to be removed for cleaning or maintenance. Unlike dentures that have a plate that covers the top of the mouth, All-on-4 does not cover the roof of the mouth, making the new teeth feel more natural and allowing for natural speech. All-on-6 dental implants use the same design but use six implants for those who need more support.
Exceptional Dental Implant Results
If you are interested in learning more about the cost of full mouth dental implants near Dixon, CA, call our office at Ora Dental Implant Studio. We offer outstanding results for our patients. You can view patient testimonial videos on our website. Contact us today to schedule your initial consultation with Dr. Dalla and learn more about the benefits of dental implants.
Book an Appointment
See our special offers and find the ones that best suit your needs