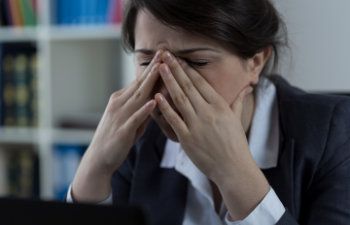 Dental implants have become a popular and effective solution for replacing missing teeth. They offer a natural appearance and stability that is often likened to natural teeth. However, in some cases, patients may require additional procedures, such as a sinus lift, to ensure the success of their dental implant placement. Understanding when a sinus lift is necessary is crucial for those considering dental implants.
What Is a Sinus Lift?
A sinus lift, also known as a sinus augmentation, is a surgical procedure performed by an oral surgeon or periodontist to increase the amount of bone available in the upper jaw, specifically in the area of the premolars and molars. This procedure is typically required when there is insufficient bone height in the upper jaw to support the placement of dental implants. The reason for this lack of bone is often the presence of the maxillary sinuses, which are air-filled spaces located behind the cheekbones and above the upper jaw.
During a sinus lift, the oral surgeon carefully lifts the sinus membrane to create space, and bone graft material is placed in the newly formed space. This bone graft material can be taken from the patient's own body, a donor, or synthetic sources. Over time, the grafted material fuses with the existing bone, creating a solid foundation for the dental implants.
When Is a Sinus Lift Necessary for Dental Implants?
There are several factors can lead to the necessity of a sinus lift when considering dental implants:
Insufficient Bone Height: One of the most common reasons for a sinus lift is a lack of sufficient bone height in the upper jaw. When teeth are lost or extracted, the bone in that area can gradually resorb or diminish. This reduction in bone height can make it challenging to securely anchor dental implants.
Upper Back Teeth Replacement: The upper back teeth, particularly the molars and premolars, are situated close to the maxillary sinuses. If there has been bone loss in this area, it's likely that a sinus lift will be needed to provide adequate bone support for dental implants.
Sinus Placement: Some individuals naturally have larger sinuses or sinuses positioned lower in the upper jaw. In such cases, there may not be enough bone between the upper jaw and the sinus to safely place dental implants.
Bone Quality: The quality of the available bone is as important as the quantity. If the existing bone is too thin or not dense enough to support dental implants, a sinus lift may be necessary to enhance bone quality.
Advanced Age or Tooth Loss: Aging can lead to a reduction in bone density and volume. If an individual has experienced tooth loss and bone deterioration over time, they may require a sinus lift to rebuild the bone structure for dental implants.
Determining whether you need a sinus lift for dental implants is a decision that should be made in consultation with an experienced dentist or oral surgeon. At Ora Dental Implant Surdio, our dental implant experts will assess your specific situation through imaging and clinical evaluation, and they will provide guidance on the most appropriate treatment plan. Keep in mind that while a sinus lift adds an additional step to the implant process, it is a common and successful procedure that enables individuals with insufficient upper jaw bone to enjoy the benefits of dental implants. To learn more about sinus lifts and dental implant restorations, contact our office in Elk Grove, CA.
Posted on behalf of Ora Dental Implant Studio
2733 Elk Grove Blvd, Suite 170
Elk Grove, CA 95758
Phone: (916) 546-7911