Cost of Full Mouth Dental Implants Near El Dorado Hills, CA
Dental implants are considered the gold standard of dental restorations and the closest option to natural teeth. Whether you have one, several or all your teeth missing, dental implants can restore your smile with natural-appearing and functional teeth. For some people, price may be a concern when exploring tooth replacement options. Here is what you need to know about the cost of full mouth dental implants near El Dorado Hills, CA, and the benefits of choosing Ora Dental Implant Studio for your implant procedure.
Book an Appointment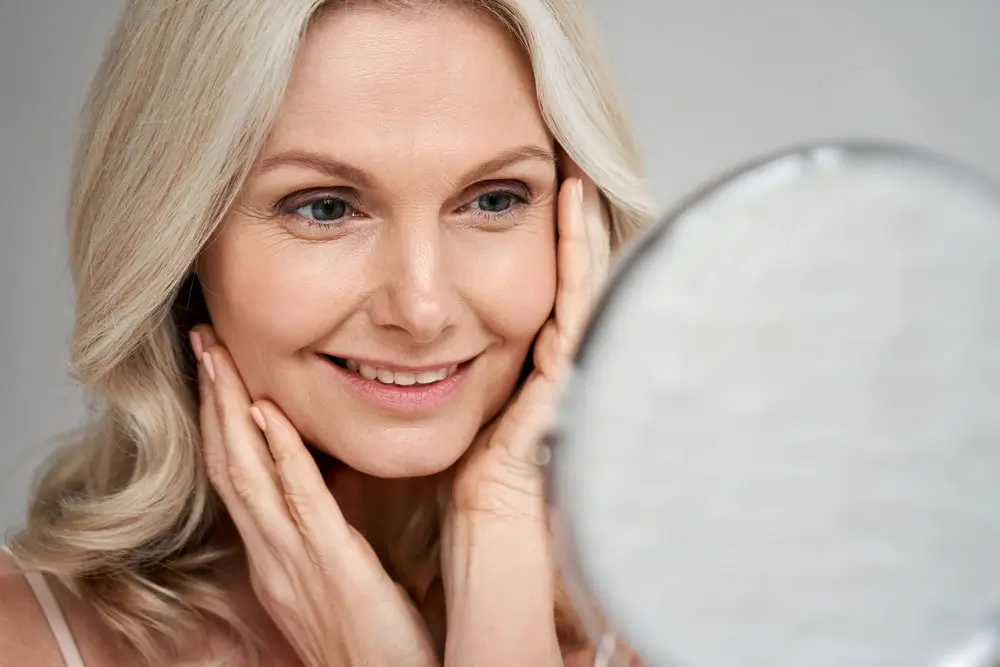 Dental Implant Options
Dental implants are a surgical procedure that places a titanium post into the jawbone to hold a dental prosthetic in place. Dental implants can also be anchored to the cheekbone, or zygoma, if the jawbone is not suitable. The implant post exits the top of the gum tissue and can be connected to a dental crown or bridge to replace one or more teeth. For full mouth restorations, dental implants secure dentures in place or connect a prosthetic set of permanent teeth. At Ora Dental Implant Studio, we offer a wide selection of options, including single tooth and bridge restorations. Our full mouth dental implant options include:
Teeth in a Day – Dental implants and prosthetic teeth are placed in one visit
All-on-4 Dental Implants – Four dental implants hold a full set of prosthetic teeth in place
All-on-6 Dental Implants – Six dental implants secure a full set of prosthetic teeth in place
Implant Overdentures – Implants can be used to secure dentures, keeping them from slipping
There are many different factors that can determine what full mouth dental implant solution is right for you, including the cost. Dr. Devan Dalla is our experienced implant dentist. He will perform a comprehensive exam to determine which dental implant procedures are possible and discuss your options. Depending on your jawbone density, preferences and budget, he will make recommendations that can provide the outcome you desire for your new smile.
Book an Appointment
PROCEDURE

Ora Dental Implant Studio

National Average in USD

Surgical Placement of Implant
$699
$1500-$2200
Abutment
$499
$500-$700
Crown
$699
$1200-$1500
Complete Dental Implant
$1899
$3200-$4400
Other Procedures Comparison:
Simple Extraction
$99
$149-$199
Surgical Extraction
$285
$299-$399
Simple Bone graft up to 0.5cc per site
$499
$599-$799
Membrane
$299
$349
Custom CAD-CAM Abutment
$699
These fees are for non insurance & cash patients only.
If you have dental insurance are subject to dental insurance fees guidelines
Advanced Dental Implant Technology
Choosing a quality dental implant provider near El Dorado Hills is important for your procedure. Dental implants are designed to be a permanent change to your oral structure. You want a professional that uses the best techniques and advanced equipment to ensure your procedure is completed correctly. At Ora Dental Implant Studio, we use CT scans and 3D imaging for our implant patients to prepare for surgery. Determining the exact placement of the implant is crucial for aesthetics, longevity and to avoid complications. Dr. Dalla uses our cutting-edge imaging to guide the surgical procedure, including a full facial scan to ensure the desired outcome.
During dental implant surgery, our patients are comfortably sleeping under IV sedation. We can perform almost all aspects of the implant procedure at our clinic near El Dorado Hills, CA. Our facility has a 3D dental printer to make quality, customized teeth prosthetics on-site. Our patients love the look and function of their new smile – check out our patient testimonials and videos on our website.
Affordable Teeth Implants
The cost of full mouth dental implants near El Dorado Hills, CA, may be less than you think. Ora Dental Implant Studio offers great prices on dental implants, usually much less than the national average in our industry. Since we complete most procedures in-house, we can pass those savings onto our patients. We will match any other provider's price – just bring us a written quote. To make your new smile affordable, we offer financing options and low monthly payments. Ask our office staff about the financial plans available to cover the cost of full mouth dental implants.
If you have missing teeth and want to explore dental implants for a smile restoration, contact us at Ora Dental Implant Studio. We are located near El Dorado Hills, CA, and we have a wide selection of dental implant procedures available, including Teeth in a Day and All-on-4 dental implants.
Book an Appointment
See our special offers and find the ones that best suit your needs