Cost of Full Mouth Dental Implants Near Elk Grove, CA
Do you wish you could enjoy a complete smile again? The gold standard of tooth replacement is a dental implant. If you have one or more missing teeth, dental implants offer a permanent solution to replace lost teeth. At Ora Dental Implant Studio, we offer full mouth dental implants for our patients who have lost most or all their teeth. If you are curious about the cost of full mouth dental implants near Elk Grove, CA, we can provide an estimate for your procedure.
Dental implants are designed to work like natural teeth. Unlike dentures that sit on the gums or dental bridges that attach to other teeth, implants connect to the bone for a permanent anchor for prosthetic teeth. The post of the implant is embedded in the jawbone, and an abutment is added to the top of the post to connect to a set of prosthetic teeth, overdentures or a dental crown. The success rate for dental implants is extremely high, and they can last for decades.
Book an Appointment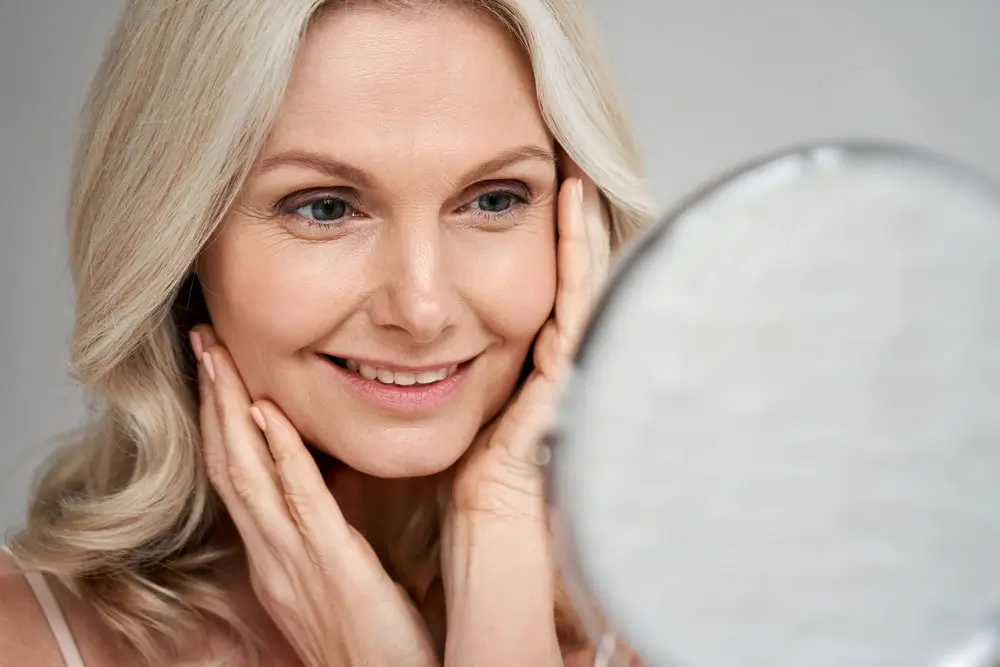 Advanced Dental Implant Technology
Whether you are receiving a single dental implant or a complete mouth reconstruction, you want an implant specialist that is experienced in performing this delicate procedure. The exact placement is required for proper alignment, bite and aesthetics; it is also needed to avoid complications like nerve or tissue damage. Dr. Dalla and our team at Ora Dental Implant Studio use cutting-edge dental technology to ensure each implant procedure is carefully planned and executed. We utilize CT scans and 3D images to guide the implant and create the customized prosthetics.
Our office in Elk Grove is equipped with the dental and medical equipment and tools needed to perform complex dental implant procedures. Patients can comfortably rest under IV sedation while Dr. Dalla and our team perform the implant procedure. We specialize in dental implants and our many happy patients can testify to the level of excellence you can expect when you choose us for your full mouth dental implant procedure.
What Are Teeth in a Day?
The idea of walking in without a complete smile and walking out the same day with a new set of teeth is alluring for many patients. With Teeth in a Day, this is a possibility for some patients. This procedure uses a special type of dental implant that can be attached to the new prosthetic teeth the same day they are inserted. Most dental implants need to heal for a few months before the permanent restoration can be completed, but this unique procedure allows for same day completion. Not everyone is a good candidate for this procedure, but Dr. Dalla can discuss this option at your dental implant consultation at our office in Elk Grove, CA.
Book an Appointment
PROCEDURE

Ora Dental Implant Studio

National Average in USD

Surgical Placement of Implant
$1899
$1500-$2200
Stock-Abutment
$0
$500-$700
Crown
$0
$1200-$1500
Complete Dental Implant
$1899
$3200-$4400
Other Procedures Comparison:
Simple Extraction
$99
$149-$199
Surgical Extraction
$285
$299-$399
Simple Bone graft up to 0.5cc per site
$499
$599-$799
Membrane
$299
$349
Custom CAD-CAM Abutment
$699
These fees are for non insurance & cash patients only.
If you have dental insurance are subject to dental insurance fees guidelines
All-on-4 Dental Implants
Another popular option for full mouth dental implants are the All-on-4 and All-on-6 dental implants. These procedures use dental implants on the top and lower jawbones to secure sets of prosthetic teeth in place. The benefit is a completely new smile anchored in place with dental implants, but only four or six implants are needed. Even some patients with bone loss in their jaw can qualify for these procedures due to the advanced techniques used to insert the implants into the bone, requiring less density than other implant procedures.
The good news is the cost of full mouth dental implants near Elk Grove, CA, is affordable when you come to Ora Dental Implant Studio. We offer competitive prices and optional financing or monthly payments to fit your budget. To find out more about dental implants and what procedure is right for restoring your smile, contact our office in Elk Grove to schedule an appointment.
Book an Appointment
See our special offers and find the ones that best suit your needs