Cost of Full Mouth Dental Implants Near Escalon, CA
Have you wondered about the cost of full mouth dental implants near Escalon, CA? Dental implants are the premium option for replacing missing teeth, permanently securing your new teeth in place. If you want a completely new smile without the discomfort or unreliability of dentures, come see us at Ora Dental Implant Studio. We offer a variety of dental implant smile restoration options that can fit your budget and lifestyle.
To perform a dental implant procedure, a titanium post that looks like a screw is placed into the jawbone through an incision in the gums. Once in place, the bone grows around the post and secures it in place. Some dental implants may take a few months to completely heal, but once they are secured, a permanent dental restoration can be attached. Dental crowns can be used for single teeth and overdentures, bridges or prosthetic teeth sets can be used for multiple teeth replacements.
Book an Appointment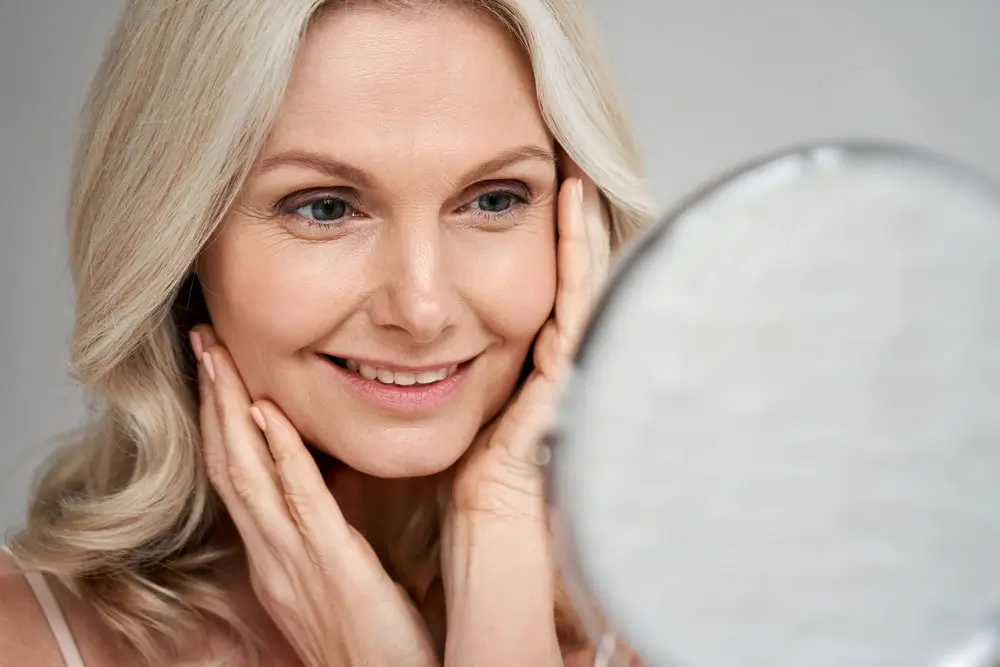 Types of Dental Implant Procedures
There is a reason that dental implants are considered the gold standard for full mouth reconstruction. Implants are permanent and hold prosthetic teeth in place. Unlike traditional dentures that can slip, fall out or rub against the gums, implants are connected to the jaw like natural teeth. There is a wide variety of options in full mouth dental implants available at Ora Dental Implant Studio. Dr. Devan Dalla, our implant dentist, can determine which options will best suit your needs and fit your budget. We offer:
Teeth in a Day
All-on-4 dental implants
All-on-6 dental implants
Implant retained or supported dentures
Dental implants can be used to replace all your teeth, but this procedure may be expensive and require extensive healing. Our most popular options include prosthetic teeth that are supported by only 4-6 dental implants – these are fixed in place and affordable. With the new techniques used for All-on-4 or All-on-6 dental implants, many people who were once told they were not candidates for implants can finally enjoy the benefits of a full mouth implant restoration.
Book an Appointment
PROCEDURE

Ora Dental Implant Studio

National Average in USD

Surgical Placement of Implant
$1899
$1500-$2200
Stock-Abutment
$0
$500-$700
Crown
$0
$1200-$1500
Complete Dental Implant
$1899
$3200-$4400
Other Procedures Comparison:
Simple Extraction
$99
$149-$199
Surgical Extraction
$285
$299-$399
Simple Bone graft up to 0.5cc per site
$499
$599-$799
Membrane
$299
$349
Custom CAD-CAM Abutment
$699
These fees are for non insurance & cash patients only.
If you have dental insurance are subject to dental insurance fees guidelines
Comfortable, Precise Implant Procedures
At Ora Dental Implant Studio, we specialize in dental implants and use the most advanced methods and technology for our procedures. Our dental center is equipped with imaging tools to help us plan and perform complex implant surgeries. We use CT scans and 3D imaging to precisely place implants. The detailed imaging helps Dr. Dalla avoid nerves and damaging tissue while aligning the implants for the best aesthetic and comfort results. Patients can rest comfortably while their procedure is performed – we use IV sedation to ensure they are relaxed and pain-free while their new teeth are inserted.
Since we perform the surgery, imaging and placement of prosthetics at our center, we can do almost everything in-house. We even have a 3D dental printer to make quality prosthetics customized for patients – this allows us to offer popular options like Teeth in a Day. Owning our imaging and lab equipment can save money on performing procedures, which allows us to lower the cost for full mouth dental implants near Escalon, CA. Plus, we offer financing and low monthly payments for dental implants. Talk to our office staff about the payment options available to fit your budget.
Are you ready to explore all the options available for full mouth dental implant restorations? Contact our team at Ora Dental Implant Studio near Escalon to schedule a consultation. Dr. Dalla can perform a comprehensive exam and recommend dental implant solutions to replace your missing teeth. Call today to learn more about our affordable teeth implant options.
Book an Appointment
See our special offers and find the ones that best suit your needs