Cost of Full Mouth Dental Implants Near Eureka, CA
Enjoying the benefits of a complete smile is something everyone deserves. If you have lost several or more teeth, it can impact your health, appearance and confidence. Dental implants offer the best solution for teeth replacement, but some people are concerned about the cost of full mouth dental implants near Eureka, CA. At Ora Dental Implant Studio, we offer many affordable dental implant options for complete smile restorations.
Dental implants are surgically inserted into the jaw or cheekbone to hold dental restorations in place. The design is like a tooth root, and it offers a better solution for securing dental prosthetics like dentures, bridges or crowns. The implant post is made from titanium, and it can last for decades once it adheres to the bone. Dental implants do require enough bone to hold the post in place. Those with jaw bone loss can still be candidates for implants using bone grafts, specialized techniques or zygomatic implants that secure to the cheek bone.
Book an Appointment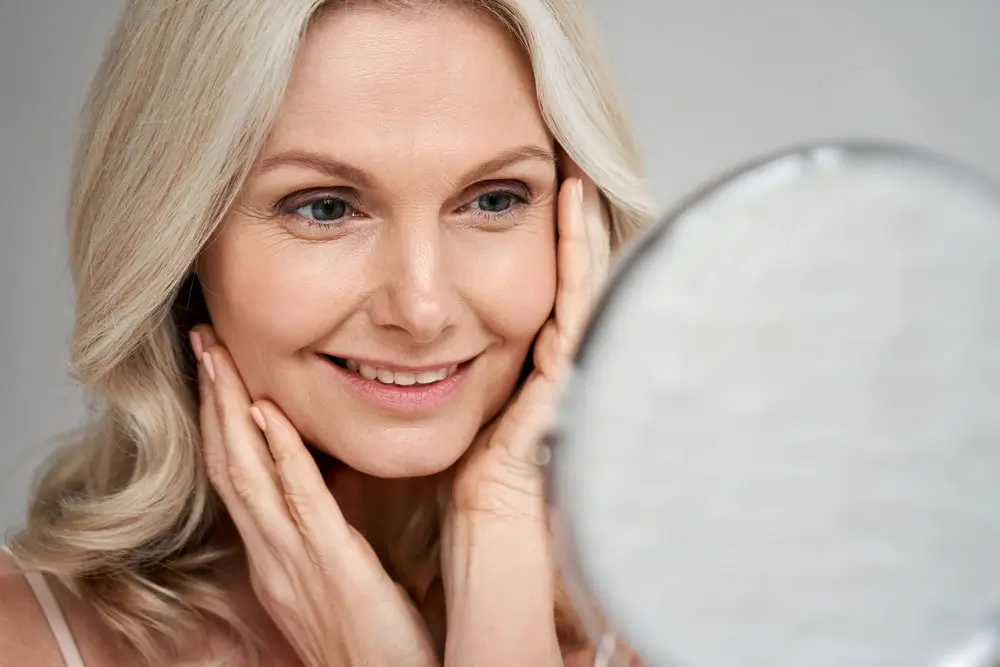 Affordable Teeth Implants
The cost of full mouth dental implants near Eureka, CA, may be less than you guessed. At Ora Dental Implant Studio, we have a wide selection of dental implant options with excellent pricing options. We complete all our dental implant procedures in-house, saving money on outsourcing imaging or laboratory expenses. Our cost-effective procedures allow us to offer quality dental implants at a lower price, usually much less than the national average. If you find another provider near Eureka, CA, that offers a lower priced dental implant, we will match the price. Just ask our staff about our low price guarantee.
Dr. Devan Dalla is a dental implant specialist who has invested in the tools and technology needed for performing exceptional in-house implants. We complete CT scans in our office to plan and perform precise implant procedures. Our dental team also uses 3D imaging to allow for accurate implant placement and design of the customized prosthetics. All the preparation for implants is done in-house, including creating many of the prosthetics. We have a 3D dental printer to make beautiful, natural-appearing dental restorations at our clinic near Eureka, CA.
Book an Appointment
PROCEDURE

Ora Dental Implant Studio

National Average in USD

Surgical Placement of Implant
$1899
$1500-$2200
Stock-Abutment
$0
$500-$700
Crown
$0
$1200-$1500
Complete Dental Implant
$1899
$3200-$4400
Other Procedures Comparison:
Simple Extraction
$99
$149-$199
Surgical Extraction
$285
$299-$399
Simple Bone graft up to 0.5cc per site
$499
$599-$799
Membrane
$299
$349
Custom CAD-CAM Abutment
$699
These fees are for non insurance & cash patients only.
If you have dental insurance are subject to dental insurance fees guidelines
Same Day Teeth and All-on-4 Implants
Two of the most requested full mouth dental implants are the All-on-4 implants and Teeth in a Day procedure. Patients want the option of a one-day procedure for both the implant surgery and fitting their new teeth in place. Teeth in a Day procedures are possible in some cases, and it depends on the patient's bone health and the type of full mouth implant restoration performed. Dr. Dalla will complete a thorough exam and discuss whether same day teeth are a possibility for you.
All-on-4 and All-on-6 implants are a popular option for full mouth restorations. These options use only four or six dental implants to hold dentures or teeth prosthetics in place. The slanted insertion of the implants can be used on patients who have had some bone loss in a jaw. Some people who have been told they are not candidates for implants may qualify for All-on-4 or All-on-6 implants. The procedure can be completed in one visit, and provisional teeth can be attached while the implants heal. Once healed, the permanent teeth can be attached to the implants, usually in a few months after the implant surgery.
If you want a new smile, dental implants are a wonderful solution. At Ora Dental Implant Studio, we have affordable full mouth dental implant options at our clinic near Eureka, CA. We offer financing and low monthly payment options for your dental implant procedure. Contact us today to schedule your dental implant consultation to find out which option is right for you.
Book an Appointment
See our special offers and find the ones that best suit your needs