Cost of Full Mouth Dental Implants Near Fair Oaks, CA
Missing teeth can impact your self-confidence as well as your health. If you have been considering dental implants to replace missing teeth, you are on the right track. Dental implants offer a more natural function and appearance for your smile, especially if you need a full mouth restoration. But what about the cost of full mouth dental implants near Fair Oaks, CA? If you choose Ora Dental Implant Studio as your implant provider, you can get low-cost options and budget-friendly financing to make your new smile affordable.
Are you familiar with the dental implant procedure? Dental implants are surgically-placed dental restorations that are inserted into bone, usually the jawbone. The post of the dental implant looks like a screw, and it is placed in the bone through a small incision in the gums. Most implants require a few months to heal completely while the bone grows around the implant to keep it secure and stable. The top of the post has an abutment that can be bonded to a dental restoration like a crown, bridge or denture. The procedure is safe and has an extremely high success rate, with implants lasting many years, even decades.
Book an Appointment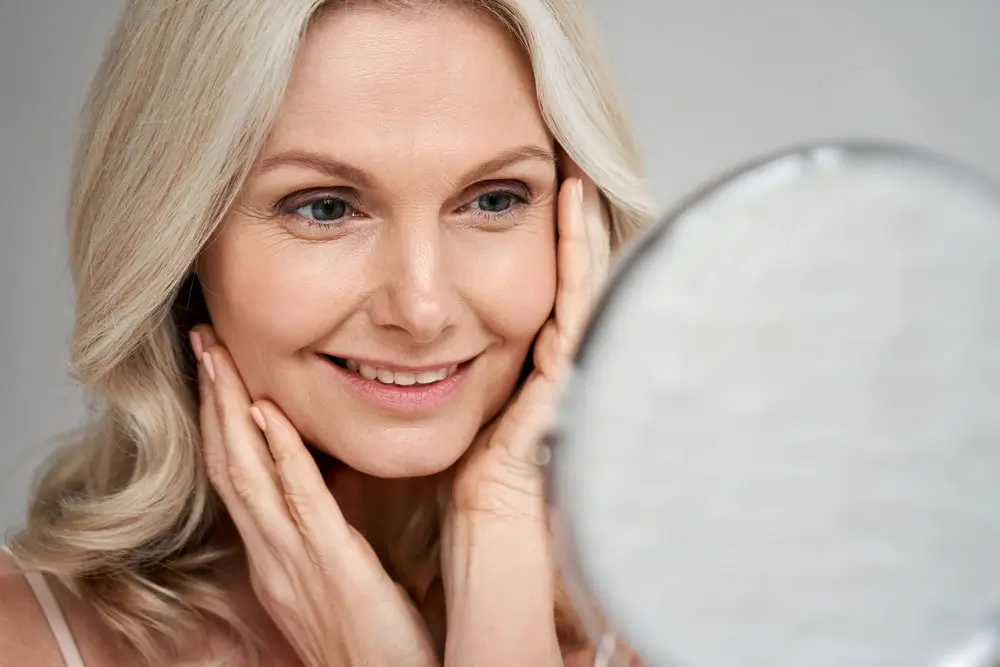 What Are All-on-4 Implants?
One of the newest innovations in full mouth dental implants is the All-on-4 dental implant procedure. This method uses only four dental implants to replace both the upper and lower sets of teeth. The implants are placed strategically to support the hybrid dentures. These are prosthetic sets of teeth similar to traditional dentures, but they are supported by implants instead of the gums and there is not a top plate. There are many benefits of All-on-4 implants. They are cost-effective for an implant procedure with more stability and better function, appearance and comfort than regular dentures. We also offer All-on-6 implants at our implant center near Fair Oaks, CA.
Complete Dental Implant Care
At Ora Dental Implant Studio, we specialize in dental implants and do everything in-house to make the procedure more convenient and cost-effective for our patients. We have the latest in dental technology that is needed for quality dental implant placement. Dr. Devan Dalla is a highly experienced implant dentist who uses a CT scan and 3D imaging to perform implant procedures. We own all of our equipment and do not outsource imaging or other dental procedures. From start to finish, you will receive complete dental implant care at our facility near Fair Oaks.
Not all dental implant procedures are the same. The precision used when placing implants is vital for stability, alignment and longevity. Dr. Dalla uses advanced technology to ensure each implant is correctly placed. Full facial scans are used to ensure optimal cosmetic outcomes for our patients, and Dr. Dalla's attention to detail helps reduce risk of complications. You can rest comfortably under IV sedation while your dental implant procedure is performed safely in our cutting-edge implant center.
Book an Appointment
PROCEDURE

Ora Dental Implant Studio

National Average in USD

Surgical Placement of Implant
$1899
$1500-$2200
Stock-Abutment
$0
$500-$700
Crown
$0
$1200-$1500
Complete Dental Implant
$1899
$3200-$4400
Other Procedures Comparison:
Simple Extraction
$99
$149-$199
Surgical Extraction
$285
$299-$399
Simple Bone graft up to 0.5cc per site
$499
$599-$799
Membrane
$299
$349
Custom CAD-CAM Abutment
$699
These fees are for non insurance & cash patients only.
If you have dental insurance are subject to dental insurance fees guidelines
What Are Teeth in a Day?
You may have seen ads for Teeth in a Day or same day implants. We offer this option at Ora Dental Implant Studio, but it is not right for every patient. Procedures like All-on-4 or All-on-6 denture implants can often be mostly finished in one visit. The implants can be placed, and a temporary set of hybrid dentures are used so patients can walk out with a new smile the same day. Some other types of implant-retained or supported dentures may also be completed in as little as one day. Schedule an implant consultation to learn more about Teeth in a Day options and whether you are a candidate for these procedures.
To learn more about the cost of full mouth dental implants near Fair Oaks, CA, contact us at Ora Dental Implant Studio to schedule your consultation.
Book an Appointment
See our special offers and find the ones that best suit your needs