Cost of Full Mouth Dental Implants Near Fairfield, CA
Dental implants can be a wonderful way to restore your complete smile without the aggravation of traditional dentures. Full mouth dental implants offer many advantages over dentures, including longevity, no adhesives, function, comfort and natural appearance. The main concern with dental implants is affordability. If you want to know the cost of full mouth dental implants near Fairfield, CA, you are in the right place. Ora Dental Implant Studio offers affordable prices for our dental implant options with low payments and financing available.
Dental implants are a permanent change to your oral structure. A titanium post is inserted in the jawbone to hold a dental restoration in place. This is an oral surgery procedure that is performed under IV sedation at our dental center. An incision is placed in the gum to access the jaw, and the implant is carefully inserted, guided by CT scans and 3D imaging for accurate placement. Once the implant or implants are in place, the incision is closed by sutures and allowed to heal. It can require a few months for the bone to completely adhere to the implant.
Book an Appointment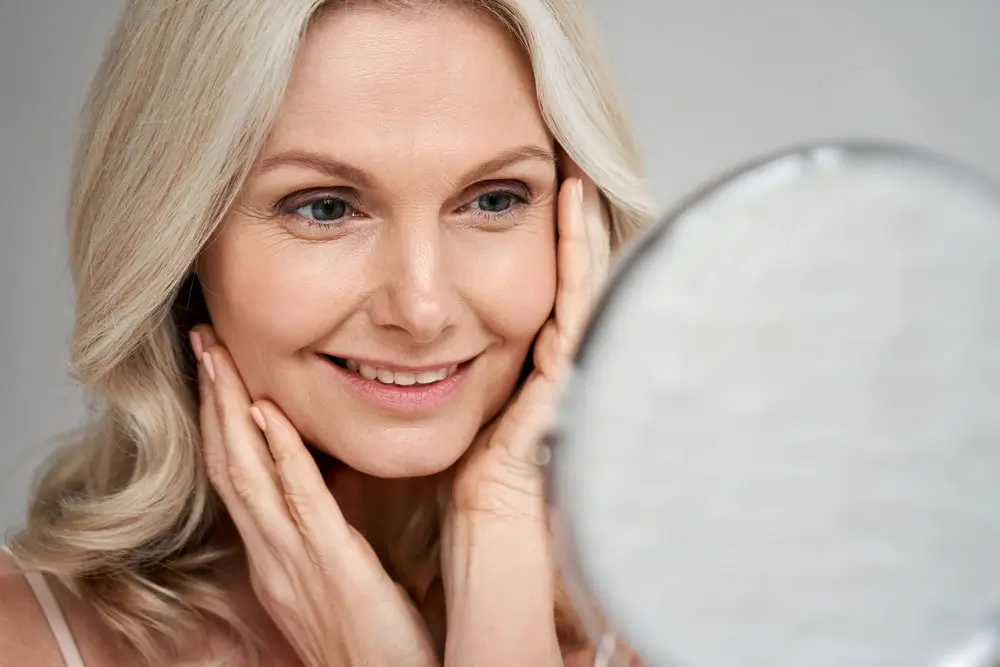 Advanced Dental Implant Technology
At Ora Dental Implant Studio, we provide full mouth dental implant procedures with all steps completed at our facility near Fairfield, CA. Dr. Devan Dalla and our dental team do everything for the implant procedure in-house. From the initial exam, CT scans and 3D imaging to the implant surgery, IV sedation and creation of dental prosthetics, we do it all at our implant center. We have an experienced team of implant specialists and the most advanced dental technology for precise dental implants.
Performing full mouth dental implants requires intricate placement of the implants and careful design of the prosthetic teeth. Dr. Dalla completes full facial scans to plan each procedure at every step to ensure the implants will be aligned correctly. The new prosthetic teeth will look and function naturally. The results speak for themselves. Our patients are ecstatic with their new smiles and experience at Ora Dental Implant Studio.
Book an Appointment
PROCEDURE

Ora Dental Implant Studio

National Average in USD

Surgical Placement of Implant
$1899
$1500-$2200
Stock-Abutment
$0
$500-$700
Crown
$0
$1200-$1500
Complete Dental Implant
$1899
$3200-$4400
Other Procedures Comparison:
Simple Extraction
$99
$149-$199
Surgical Extraction
$285
$299-$399
Simple Bone graft up to 0.5cc per site
$499
$599-$799
Membrane
$299
$349
Custom CAD-CAM Abutment
$699
These fees are for non insurance & cash patients only.
If you have dental insurance are subject to dental insurance fees guidelines
All-on-4 Denture Implants
Have you heard of All-on-4 implants? This innovation combines dental implants with a hybrid denture to achieve a full mouth restoration. Only four implants are needed to hold the special dentures in place. These are not the same as traditional dentures. There is not a plate that covers the roof of the mouth, so speech is not impacted. The dentures or prosthetic teeth are supported by dental implants on the bottom and top arches, keeping them permanently in place.
All-on-4 and a similar procedure called All-on-6 implants are a breakthrough in implant restorations. With only a few implants needed, the cost is much less than replacing several or more teeth with implants. Plus, the procedure can be completed mostly in one day. The implants are placed and a temporary set of teeth are used until the implants are healed and the permanent dentures are attached. All-on-4 denture implants can be a great option for many patients who want an affordable full mouth restoration without the drawbacks of traditional dentures. There is no slipping, rubbing or shifting with implant supported dentures for a more natural new smile.
Affordable Teeth Implants
At Ora Dental Implant Studio, we offer implant overdentures, Teeth in a Day, All-on-4 implants and many other advanced dental implant options. We also have competitive pricing for low cost full mouth dental implants near Fairfield, CA. Our implant center offers convenient and affordable financing with low monthly payments to fit your budget. Contact us today to schedule your dental implant consultation to learn more about your new smile options.
Book an Appointment
See our special offers and find the ones that best suit your needs