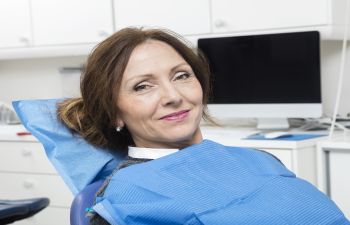 Following a dental procedure, faster healing results in better outcomes. Enhancing your body's natural healing processes minimizes complications, reduces pain and lessens swelling. An innovative way to achieve this is with platelet rich fibrin (PRF) therapy. Although innovative, PRF is not a new technology. Medical professionals have used it for over a decade, including both plastic and orthopedic surgeries. It is proven to work with dental implants, extractions, bone grafting and other mouth procedures.
Why Platelet Rich Fibrin Therapy Works
PRF uses your own cells. The team will draw your blood at the dentist's office. After collection, they spin it in a centrifuge until the different components separate. They then collect the platelet rich fibrin from those separate parts. It contains white blood cells for healing, and platelets and fibrin to regenerate tissue and bone. It not only shortens recovery time, but it also increases the strength of bone grafts and mouth tissue.
Why You Should Choose Platelet Rich Fibrin Therapy
Bone lacks enough blood supply to carry large amounts of your body's natural healing factors to it. Since only small amounts of healing cells are available, the recovery process can be slow. The risk of infection also rises, especially in the mouth. It is difficult for even the most diligent patient to keep dental work uncontaminated. Adding PRF to the dental procedure area provides the bone with an infusion of healing factors it would not otherwise receive.
A Proven and Safe Therapy
The safety of PRF is documented in many medical disciplines. Because the PRF comes from your own cells, there is no risk of complications from your body rejecting its healing properties. No other healing factors are used other than those that come directly from you. This makes it a good choice for infection control, pain relief and fast recovery for most patients. Sometimes, people with certain blood disorders may not be candidates for PRF therapy.
When undergoing dental procedures, using platelet rich fibrin is a small addition that makes a big difference. To discuss how to reduce your recovery time, contact the office today for more information.
Posted on behalf of Ora Dental Implant Studio
2733 Elk Grove Blvd, Suite 170
Elk Grove, CA 95758
Phone: (916) 546-7911