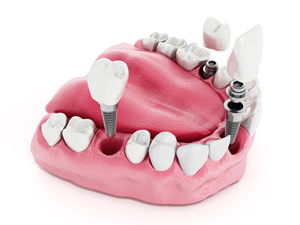 If you qualify for teeth in a day, this may be a procedure that is worth considering. For some patients at Ora Dental Implant Studio, a perfect smile is part of an identity or professional requirement. Missing teeth is never a desired look, so exploring your restoration options is important.
Teeth in a day means exactly as the description suggests. You can visit our Ora Dental Implant Studio offices and leave with a restored smile. The question is, are you the right candidate for this procedure? For certain individuals, the answer is a resounding yes.
Musicians
As a musician, you may rely on a beautiful smile, or teeth that have an active role in playing an instrument or singing. If you cannot wait to have individual implants placed over a long period of time, teeth in a day may offer the perfect solution.
Customer-Facing Careers
Does your job involve speaking to customers or clients face-to-face? If so, losing one or more teeth could become a career ending disaster. When you opt for teeth in a day, disruption to your working life is minimized. At Ora Dental Implant Studio, we are here to offer you solutions for all your smile restoration problems.
Models
Thousands of Americans are carving out careers as models in various capacities. Smiling is a core element of most image-based professions. Missing teeth can make creating compelling photographs difficult – if not impossible. To maintain your public-facing persona, consider a teeth in a day consultation at Ora Dental Implant Studio.
Actors
Actors often do not have any say in the facial expressions they are expected to adopt during a scene. If the script demands smiling or showing teeth, you may lose the role due to dental problems. The TV and movie industries are swamped with up-and-coming actors, so you cannot afford to let those opportunities pass.
Confidence Booster
No matter what you do in life or work, missing teeth can have a significant impact on confidence. If you are a good candidate for teeth in a day, it is possible to achieve a functional and aesthetically pleasing smile. Call our offices today to learn more about this cost-effective procedure.
Posted on behalf of Ora Dental Implant Studio
2733 Elk Grove Blvd, Suite 170
Elk Grove, CA 95758
Phone: (916) 546-7911