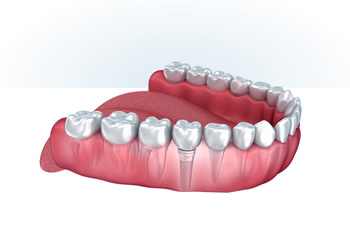 As we move into the New Year, oral health concerns are renewed for those who are feeling the pain of overindulgence. Over the holidays, you may have enjoyed a more sugary or rich diet. Sweet foods and drinks can cause serious tooth decay and other oral health issues. However, the accompanying sensitivity can also alert you to existing problems.
If your teeth are already damaged or loose, retaining natural structures may not remain an option. Not all is lost, as there are several dental implant solutions available. At Ora Dental Implant Studio, we have options to suit every need in greater Elk Grove and Sacramento.
Single Tooth Implants
A single missing tooth can impact your self-confidence. You may also suffer from further oral health complications depending on the position of the missing tooth. By availing of a titanium replacement, you can once again smile with confidence.
The team at Ora Dental Implant Studio can conduct an examination to access your needs. We will then recommend the best type of replacement for your missing tooth. This type of procedure is typically easier and less invasive than having multiple teeth replaced.
Multiple Teeth Replacement
There are several strategies for replacing multiple teeth. Dental bridges, All-on-4 implants and All-on-6 implants are just some of the strategies offered by Ora Dental Implant Studio. The type of procedure that we recommend will depend on various factors.
In some cases, patients will require bone grafts to strengthen existing structures. This additional step ensures that the bones in the mouth are strong enough to support implants. As such, the timeframe for completion varies in accordance with required treatment.
Dental Implant Consultation
We can provide solutions that will restore the functions and aesthetic of your smile. If you believe that it is time to consider dental implants, reach out to our offices for a consultation. A thorough examination will determine your current oral health and inform recommendations.
Call Ora Dental Implant Studio today to learn more about our restoration options in Sacramento. We look forward to helping you regain your confidence and ability to eat comfortably.
Posted on behalf of Ora Dental Implant Studio
2733 Elk Grove Blvd, Suite 170
Elk Grove, CA 95758
Phone: (916) 546-7911