Cost of Full Mouth Dental Implants Near Gilroy, CA
Missing teeth can have a significant impact on your life. You may not be able to eat the same foods, or your face shape can change. Many people are embarrassed to smile or experience speech or health issues related to their tooth loss. Dental implants offer the premium solution for replacing lost teeth, especially if you need full mouth reconstruction. Ora Dental Implant Studio offers quality dental implant solutions for our patients from Gilroy. If you are interested in the cost of full mouth dental implants near Gilroy, CA, we invite you to come and see us for an implant consultation.
Book an Appointment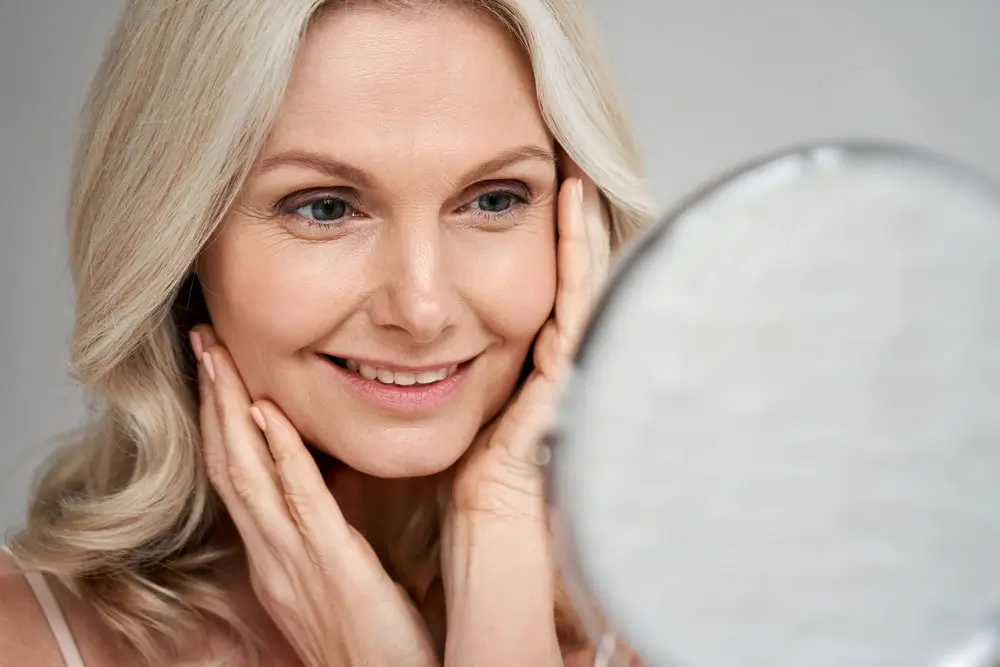 Types of Dental Implant Procedures
There are many variations of the dental implant, and we provide most of them at Ora Dental Implant Studio. From single tooth restorations to supported dental bridges, overdentures and hybrid dentures, there are a wide variety of implant procedure options. Dental implants use a titanium post that is inserted into bone, usually the upper or lower jawbone. As the surgical site heals, the bone surrounds the post and adheres to the metal to hold it in place. The top of the post is attached to a device that can be bonded, screwed or clipped to a dental prosthetic, holding the fake tooth or teeth secure.
Dental crowns and dental bridges can be used for single and multiple tooth replacements with dental implants. For full mouth dental implants, you can replace every tooth with an implant, which is ideal, but it is not always feasible or affordable. Another set of options are dentures or hybrid dentures that attach to implants. This provides stability and strength for the prosthetic teeth without the discomfort, slipping or shifting that can occur with traditional dentures. Some of the full mouth dental implant options we offer at Ora Dental Implant Studio near Gilroy include:
All-on-4 denture implants
All-on-6 dental implants
Teeth in a Day
Implant-secured or retained dentures
There is not one choice of full mouth dental implant that is necessarily better for every patient. Each has its own merits and may be suitable for the right patient.
Book an Appointment
PROCEDURE

Ora Dental Implant Studio

National Average in USD

Surgical Placement of Implant
$1899
$1500-$2200
Stock-Abutment
$0
$500-$700
Crown
$0
$1200-$1500
Complete Dental Implant
$1899
$3200-$4400
Other Procedures Comparison:
Simple Extraction
$99
$149-$199
Surgical Extraction
$285
$299-$399
Simple Bone graft up to 0.5cc per site
$499
$599-$799
Membrane
$299
$349
Custom CAD-CAM Abutment
$699
These fees are for non insurance & cash patients only.
If you have dental insurance are subject to dental insurance fees guidelines
Advanced Dental Implant Technology
Dr. Devan Dalla and our team at Ora Dental Implant Studio are experts in all things related to dental implants. We specialize in restoring smiles with implants, from single tooth replacements to completely new smiles with All-on-4 or Teeth in a Day. Dr. Dalla has many years of experience and a long list of credentials that make him one of the best implant dentists near Gilroy and the surrounding area. His attention to detail and outstanding patient care are why our patients refer their friends and family to us for tooth restorations.
On top of our excellent team, we use the latest options in dental implant technology at our clinic. We complete full facial scans with a CT scanner and collect 3D imaging before every procedure to ensure we are prepared for the exact placement of the implant. We perform the steps of the implant in-house, from digital imaging and 3D printing of prosthetics to IV sedation during the procedure. You will not need to go to anyone else for work relating to your dental implants – we will take care of everything at our dental center near Gilroy.
Affordable Teeth Implants
If you are concerned about the cost of full mouth dental implants, you will not find more affordable options than at Ora Dental Implant Studio. We offer low prices and do not outsource our services, which saves money on the procedure. Plus, we will match any local provider's written estimate for your implant procedure. Our office offers payment plans and financing to give the options you need to make your new smile affordable.
To learn more about dental implant smile restorations at Ora Dental Implant Studio, contact us to book your appointment.
Book an Appointment
See our special offers and find the ones that best suit your needs