Cost of Full Mouth Dental Implants Near Granite Bay, CA
Enjoying a beautiful smile is something everyone deserves. If you have lost some or all of your teeth, dental implants can offer you a chance to restore your smile. Ora Dental Implant Studio has a wide selection of dental implant options to replace your missing teeth. If you want to know more about the cost of full mouth dental implants near Granite Bay, CA, come see us for an implant consultation.
Dental implants have been a dental restoration option for many decades, but they have greatly improved in recent years. More and more people qualify for dental implants due to the new technology used that reduces the amount of bone needed for certain implant procedures. Dental implants are typically inserted into the jawbone with oral surgery and require a few months to heal before dental restorations can be attached. With new techniques and technology, many people can have a new smile in place in as little as one day with advanced options in full mouth dental implants.
Book an Appointment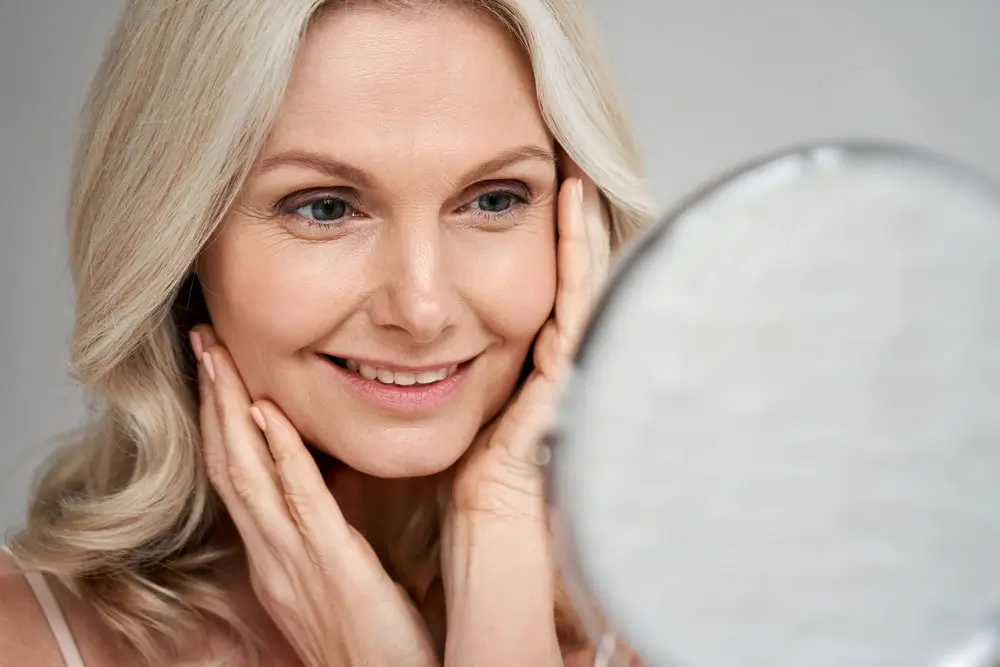 Advanced Dental Implant Technology
At Ora Dental Implant Studio, we offer the most advanced options in dental implants at our clinic near Granite Bay, CA. Dr. Devan Dalla and our team use cutting-edge imaging and techniques to perform all types of dental implant procedures. Our team handles all aspects of dental implant procedures in-house. We have a CT scanner and perform 3D imaging at our clinic for full facial scanning. We also have a 3D dental printer to create quality dental prosthetics for our patients. When you choose us for your full mouth dental implant procedure, you can rest assured you will receive exceptional care and expert placement of your implants for a gorgeous, functional new smile that will last for many years.
All-on-4 Dental Implants
One of our most popular full mouth dental implant procedures is the All-on-4 dental implants. This innovative approach to smile restoration uses only four implants to secure a full set of hybrid dentures in place. The four implants are inserted in a way that requires less bone density than typical dental implants. This means that many people with bone loss in the jaw may qualify for All-on-4 denture implants, even though they may not be good candidates for other implant procedures. We also offer All-on-6 implants that may be a better option for some patients.
Book an Appointment
PROCEDURE

Ora Dental Implant Studio

National Average in USD

Surgical Placement of Implant
$1899
$1500-$2200
Stock-Abutment
$0
$500-$700
Crown
$0
$1200-$1500
Complete Dental Implant
$1899
$3200-$4400
Other Procedures Comparison:
Simple Extraction
$99
$149-$199
Surgical Extraction
$285
$299-$399
Simple Bone graft up to 0.5cc per site
$499
$599-$799
Membrane
$299
$349
Custom CAD-CAM Abutment
$699
These fees are for non insurance & cash patients only.
If you have dental insurance are subject to dental insurance fees guidelines
Teeth in a Day
Another dental implant procedure many of our patients inquire about is same-day implants or "Teeth in a Day." There are a few implant procedures that can combine the implant procedure and attaching the new dentures or teeth prosthetics the same day. Not everyone is a good candidate for this option, but it is a procedure that we offer at Ora Dental Implant Studio. Dr. Dalla will perform a thorough examination at your initial consultation to determine what implant procedures he would recommend for restoring your smile.
Affordable Teeth Implants
Curious about the cost of full mouth dental implants near Granite Bay, CA? Ora Dental Implant Studio offers low-cost dental implants and budget-friendly payment options. Our prices are typically less than the national average, and we will match any local competitor's written quote for dental implants. Plus, we have financing options and payment plans to help our patients make their new smile affordable for almost any budget.
You deserve to feel confident when you smile. If you are ready to permanently restore your smile with dental implants, give us a call at Ora Dental Implant Studio. We can schedule an informative consultation with Dr. Dalla to find the right dental implant procedure for you. Contact us at our clinic near Granite Bay to book your appointment.
Book an Appointment
See our special offers and find the ones that best suit your needs