Cost of Full Mouth Dental Implants Near Grass Valley, CA
Dental implants are the closest option to natural teeth, offering a more comfortable and reliable restoration for lost teeth. If you have missing teeth, dental implants can give you back your ability to eat the foods you love and improve your smile's appearance. If you want to learn more about the cost of full mouth dental implants near Grass Valley, CA, come see our implant experts at Ora Dental Implant Studio.
Dentures have been used in some form for centuries to replace lost teeth. While dentures are effective, they have many drawbacks. Dentures traditionally sit on the gums and require adhesives to keep them in place when talking and eating. Unfortunately, they can still shift or slip out of place. With dental implants, you can secure dentures in place, connecting them to the jawbone. At Ora Dental Implant Studio, we offer a variety of implant-secured dentures and other full mouth dental implant options that can have many benefits over conventional dentures.
Book an Appointment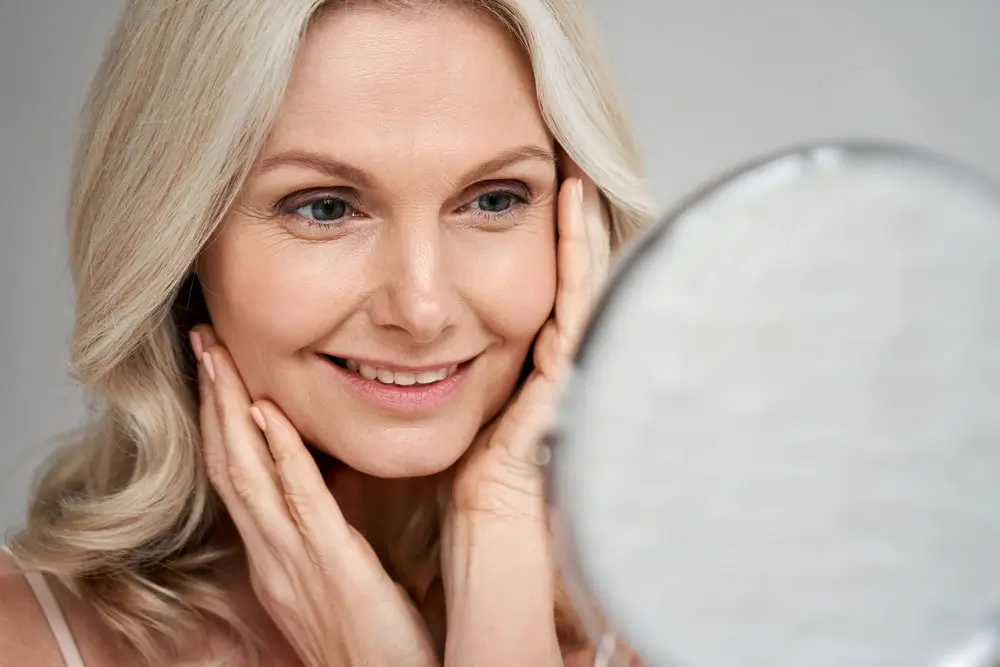 All-on-4 Denture Implants
Imagine having a completely new smile with only four dental implants required. The All-on-4 denture implant procedure gives you a complete set of hybrid dentures made to perfectly fit your mouth and restore your smile, held in place with four implants. This method of full mouth restoration is less invasive than many other implant procedures. The four implants can be inserted in one visit, and most patients can leave with provisional dentures in place the same day. The special technique used with All-on-4 makes it possible for many people to enjoy the benefits of dental implants. Even patients with some bone loss in the jaw may qualify for All-on-4 denture implants.
Best Dental Implant Technology
At Ora Dental Implant Studio, we utilize the best dental implant technology available to provide exceptional smile restoration outcomes. Our clinic is equipped to perform CT scans, 3D scans and other digital imaging to plan and perform your implant procedure. Dr. Devan Dalla is one of the top implant dentists in California, highly respected with years of experience. His expertise paired with the advanced technology and techniques used at our office ensure that patients receive the best results from their implant procedure.
Our dental implant patients will receive all their implant procedures at our clinic. We complete every step of the implant process in-house. This is more convenient for our patients and more cost-effective for us. We pass on this savings to our patients with our affordable implant pricing. From the full facial scans to the surgical procedure and creation of dental prosthetics with our 3D teeth printer, everything is completed at our facility near Grass Valley, CA.
Book an Appointment
PROCEDURE

Ora Dental Implant Studio

National Average in USD

Surgical Placement of Implant
$1899
$1500-$2200
Stock-Abutment
$0
$500-$700
Crown
$0
$1200-$1500
Complete Dental Implant
$1899
$3200-$4400
Other Procedures Comparison:
Simple Extraction
$99
$149-$199
Surgical Extraction
$285
$299-$399
Simple Bone graft up to 0.5cc per site
$499
$599-$799
Membrane
$299
$349
Custom CAD-CAM Abutment
$699
These fees are for non insurance & cash patients only.
If you have dental insurance are subject to dental insurance fees guidelines
Teeth in a Day
No one wants to spend days, weeks or months without teeth. With full mouth dental implants, you may be able to have your new smile in place the same day. Our team at Ora Dental Implant Studio offers Teeth in a Day procedures that can place implants and attach the new dentures or prosthetics during the same visit. Not everyone is a good candidate for same day teeth procedures. Dr. Dalla can discuss which dental implant procedure is best for restoring your smile.
Affordable Dental Implants
What is the cost of full mouth dental implants near Grass Valley, CA? It may be less than you think. We offer affordable pricing for our dental implant procedures to help our patients enjoy the benefits of restoring their smile. We have financing available with low monthly payments to give everyone a chance to find a smile restoration option that fits their budget.
To begin your journey to a new smile with dental implants, contact us at Ora Dental Implant Studio near Grass Valley to schedule your dental implant consultation.
Book an Appointment
See our special offers and find the ones that best suit your needs