Cost of Full Mouth Dental Implants Near Hayward, CA
Missing teeth can impact your health and self-confidence. If you are missing most or all of your teeth, full mouth dental implants are considered the premium solution. Teeth implants offer a permanent option for replacing teeth with many benefits over traditional dentures. If you are curious about the cost of full mouth dental implants near Hayward, CA, come see us at Ora Dental Implant Studio.
Like a natural tooth, a dental implant is rooted in the jawbone. The titanium post of the implant is inserted into the jawbone through a small incision in the gum tissue. Once the post is in the bone, the normal healing process will allow new bone to grow around the implant to hold it secure. Dental implants can be used to hold multiple types of dental restorations in place, from a single dental crown to bridges and dentures. The main benefits of implants for restoring teeth are that they allow for improved function, appearance and comfort over dentures or bridges held in place by adhesives or wires.
Book an Appointment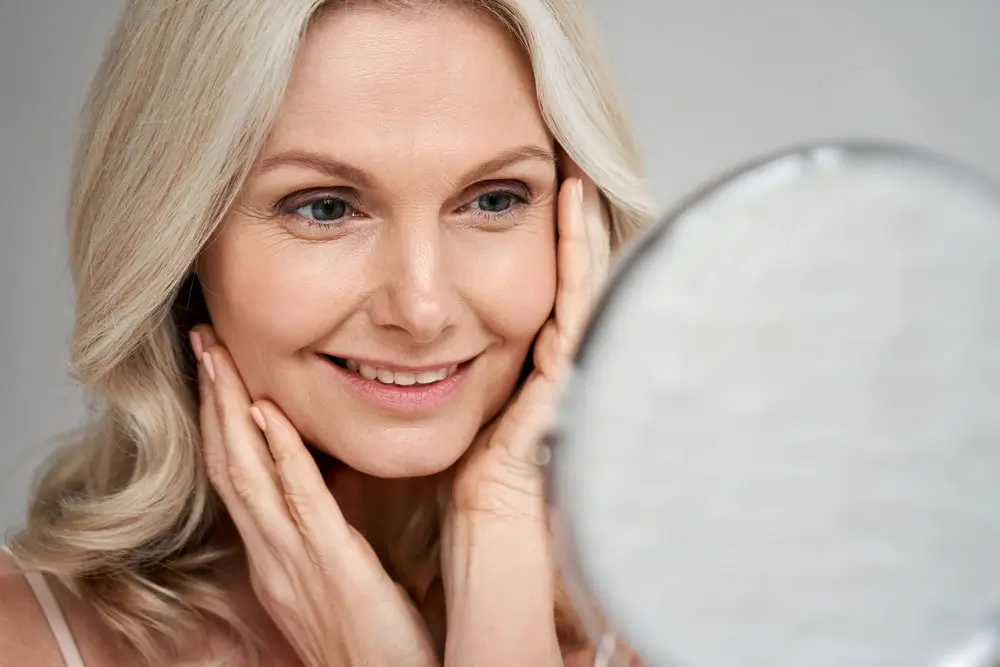 Teeth in a Day
One of the most popular options in full mouth dental implants are same day teeth, or Teeth in a Day. This option is convenient and desirable for patients, completing the implant procedure and connecting a new set of teeth the same day. Not everyone qualifies for this procedure, but it is one of the many options we offer at our clinic near Hayward. Depending on your bone structure and the type of implants we use, you may be able to get same day teeth with your dental implant surgery.
All-on-4 and All-on-6 Implants
Full mouth dental implants can be completed with only four or six implants to secure the entire set of teeth in place. While dental implants can be used to replace each tooth individually, this can be a long and expensive procedure. All-on-4 dental implants are an innovative option that uses only four strategically placed implants to secure hybrid dentures. This is a cost-effective solution in comparison to implants for every tooth and requires less bone density in the jaw. Even with bone loss from periodontal disease or tooth loss, many patients can qualify for All-on-4 implants. We also offer All-on-6 denture implants for better stability.
Book an Appointment
PROCEDURE

Ora Dental Implant Studio

National Average in USD

Surgical Placement of Implant
$1899
$1500-$2200
Stock-Abutment
$0
$500-$700
Crown
$0
$1200-$1500
Complete Dental Implant
$1899
$3200-$4400
Other Procedures Comparison:
Simple Extraction
$99
$149-$199
Surgical Extraction
$285
$299-$399
Simple Bone graft up to 0.5cc per site
$499
$599-$799
Membrane
$299
$349
Custom CAD-CAM Abutment
$699
These fees are for non insurance & cash patients only.
If you have dental insurance are subject to dental insurance fees guidelines
Advanced Dental Technology
Dental implants can be used in a wide variety of tooth restoration options. At Ora Dental Implant Studio, Dr. Devan Dalla and our team offer most types of dental implant smile restorations at our center near Hayward, CA. We specialize in carefully placed dental implants to ensure they are designed to last for many years to come. Aesthetics are also important – a perfectly aligned implant will create a more functional and attractive smile restoration. To achieve beautiful, lasting full mouth dental implants, we use the most advanced dental technology.
Our implant center is all-inclusive, as we do every step of the process at our clinic. We have a CT scanner, 3D digital scans, a 3D teeth printer and much more at our office. Dr. Dalla and our team will perform full facial scans before the procedure and as needed to ensure the best placement of your implants. You can rest assured you are in good hands – Dr. Dalla is one of the best implant dentists in California.
Affordable Dental Implant Options
If you are ready to explore the different dental implant options, but you are concerned about cost, contact us at Ora Dental Implant Studio today to schedule your first consultation at our clinic near Hayward, CA, and begin your journey to a new smile. We offer affordable pricing for our dental implant procedures, and we have convenient financing options through our implant studio.
Book an Appointment
See our special offers and find the ones that best suit your needs