Cost of Full Mouth Dental Implants Near Ione, CA
Do you want a new smile, but you are unsure about the cost of full mouth dental implants near Ione, CA? If you have lost many of your teeth, you deserve a solution to restore your smile that looks and feels as natural as possible. At Ora Dental Implant Studio, we offer affordable dental implant restorations with popular options like All-on-4 denture implants and Teeth in a Day at our dental center near Ione, CA.
Whether you need to replace one tooth or your entire smile, dental implants are the gold standard of dental restorations. Implants are secured into the bone to hold prosthetic teeth in place. It is necessary for patients to have enough bone for an implant procedure. The good news is that new innovations in implant dentistry allow for more patients to qualify for implant restorations. Options like bone grafting or specialized procedures, like zygomatic implants, are available at Ora Dental Implant Studio. We are able to find implant solutions for most patients with missing teeth, even those with bone loss in their jawbone.
Book an Appointment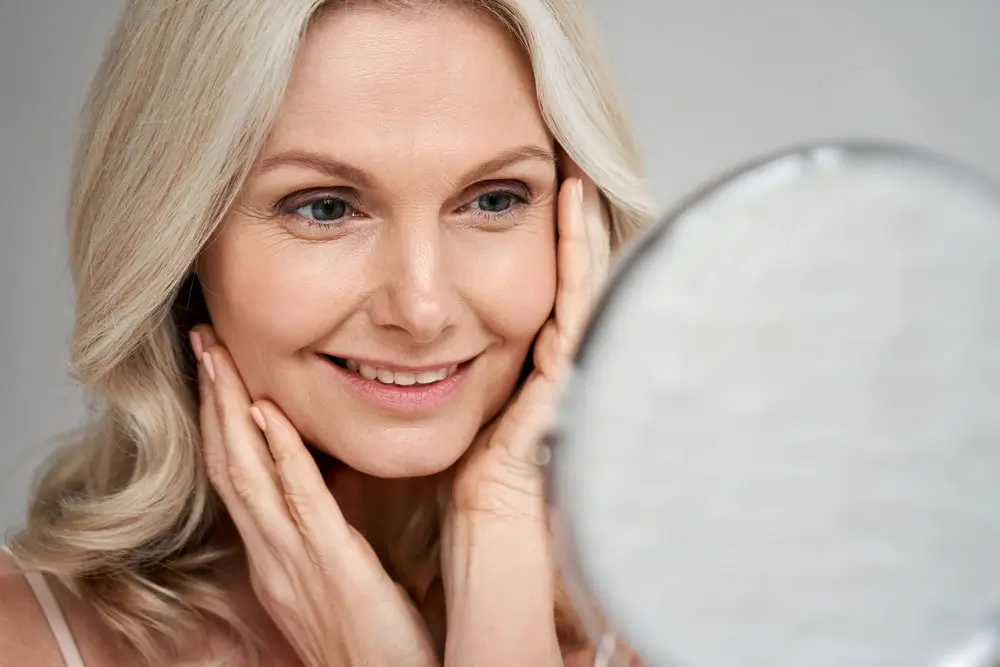 Types of Dental Implant Smile Restorations
If you need to replace your entire smile, dental implants give you a lasting solution for a beautiful, functional smile. Unlike conventional dentures, implant procedures can secure your new teeth to your jaw similar to natural teeth. Ora Dental Implant Studio offers a variety of procedures for dental implant smile restorations. The procedure that is right for you depends on your oral health, preferences and budget. Some of the implant restorations available at our clinic near Ione include:
All-on-4 denture implants – Most people can qualify for All-on-4 implants, using only four implants to hold hybrid dentures in place. We also offer All-on-6 denture implants.
Implant overdentures – We offer implant-secured and retained overdentures, with snap on or permanently secured options.
Teeth in a Day – Some patients may qualify for same day teeth with new prosthetic teeth placed the same day as the implant procedure.
Each patient is unique and needs a customized smile restoration plan. Dr. Devan Dalla is a highly experienced and talented implant dentist who will perform a thorough examination to determine the best implant options for your smile restoration.
Advanced Dental Implant Technology
While many dentists offer implants at their practice, it is usually not their specialty. Between dental fillings and checkups, they may perform a dental implant procedure occasionally. At Ora Dental Implant Studio, we are implant specialists and have invested in the latest implant technology to perform complex full mouth restoration procedures. Our office uses CT scans, 3D scans and other digital technology to plan, design and perform precise implant procedures. Using a full facial scan, Dr. Dalla can ensure the accurate placement of implants for the best functional and aesthetic results.
All our implant procedures are completed at our center. We have a 3D teeth printer in-house and other technology to perform every step of the implant surgery and teeth restoration. During the surgery, patients can rest peacefully under IV sedation and wake up with their new dental implants in place.
Book an Appointment
PROCEDURE

Ora Dental Implant Studio

National Average in USD

Surgical Placement of Implant
$1899
$1500-$2200
Stock-Abutment
$0
$500-$700
Crown
$0
$1200-$1500
Complete Dental Implant
$1899
$3200-$4400
Other Procedures Comparison:
Simple Extraction
$99
$149-$199
Surgical Extraction
$285
$299-$399
Simple Bone graft up to 0.5cc per site
$499
$599-$799
Membrane
$299
$349
Custom CAD-CAM Abutment
$699
These fees are for non insurance & cash patients only.
If you have dental insurance are subject to dental insurance fees guidelines
Affordable Teeth Implants
Dental implants are a premium tooth restoration and are more expensive than traditional dentures. However, they are worth the investment. At Ora Dental Implant Studio, we keep our costs lower by doing everything in-house, and we pass our savings on to our patients. We offer affordable pricing and will match any other local provider's estimate. Plus, we have payment options and financing available to fit your budget.
To learn more about the cost of full mouth dental implants near Ione, CA, contact us at Ora Dental Implant Studio. Book your implant consultation today, and learn more about replacing your smile with beautiful dental implants.
Book an Appointment
See our special offers and find the ones that best suit your needs