Cost of Full Mouth Dental Implants Near Lathrop CA
Do you want to replace several or more teeth? Dental implants are the gold standard of tooth replacement, offering better function, comfort and appearance than with other restorations. While the cost of full mouth dental implants near Lathrop, CA, may be more than traditional dentures, it is a worthwhile investment. At Ora Dental Implant Studio, we offer affordable teeth implants, payment options and innovative implant smile restorations to make dental implants cost-effective for our patients.
Dentures have been used for centuries for full mouth restorations. While they are effective, they do have drawbacks. Dentures sit on the gums and require adhesive to hold them in place. They can slip or move when worn, which can be uncomfortable and embarrassing. Dental implants are an advanced option to replace individual or complete sets of teeth, securing the prosthetic teeth to the jawbone. At Ora Dental Implant Studio, we offer single dental implants as well as full mouth implant procedures that combine implants with hybrid dentures for affordable smile replacements.
Book an Appointment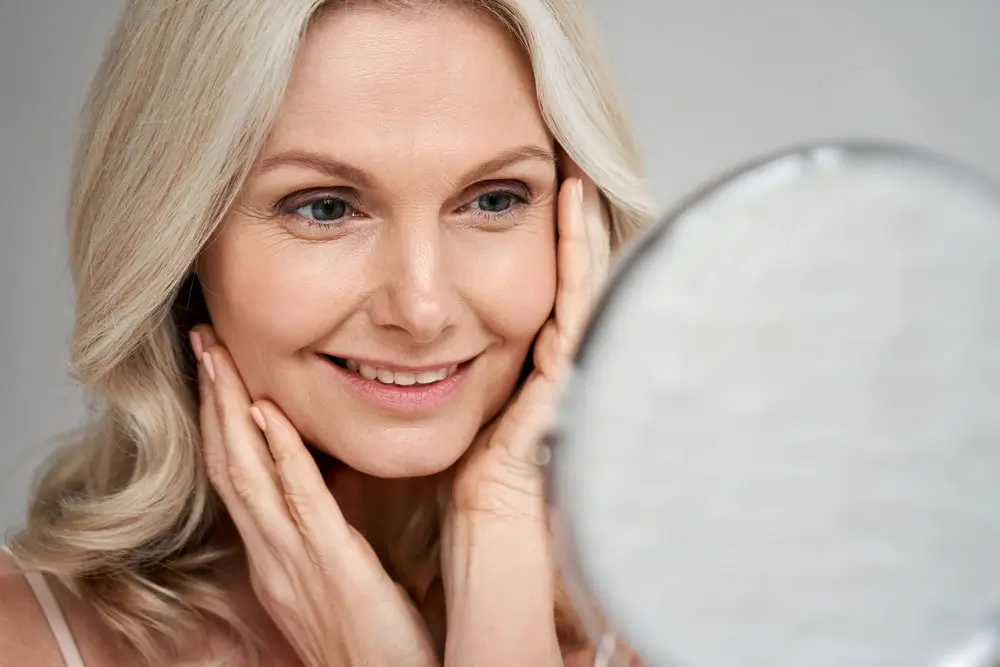 Advanced Dental Implant Technology
Dental implants are a surgical procedure which places the post of an implant into the jawbone. The post looks like a screw, and it is made to connect to the jaw and stimulate the bone to grow around the implant. Once a dental implant is healed, it can secure a dental crown in place or be connected to a full mouth restoration like dentures. At Ora Dental Implant Studio, we use advanced technology to precisely place dental implants for a high success rate and long-lasting dental restorations.
To surgically place a dental implant with high success, you need advanced imaging. Dr. Devan Dalla, our experienced implant dentist, uses CT scans, 3D scans and other imaging to ensure every implant is carefully placed for the best effect. We perform all steps of the implant restoration process in-house, from imaging and smile design to placing patients under IV sedation and creating prosthetics with our 3D teeth printer. You will receive exceptional care and precise dental implants when you choose us for your smile restoration. We use full facial scans to ensure beautiful outcomes for our patients with implants that can last a lifetime.
All-on-4 Denture Implants
There is a wide selection of full mouth dental implant options to choose from at Ora Dental Implant Studio near Lathrop, CA. One of the most popular is the All-on-4 denture implant procedure, which can restore a complete smile with only four implants. The specialized technique used with All-on-4 can allow patients who may have been denied dental implants in the past a chance to receive an implant-secured smile. The four implants are strategically placed on the upper and lower jawbones to secure a hybrid denture in place. This method requires less bone density than some other implants, allowing patients with some bone loss to enjoy the benefits of dental implants.
All-on-6 denture implants are another option we offer at Ora Dental Implant Studio. We also have snap on dentures and implant overdenture options. Dr. Dalla takes the time to determine which of the many implant options we offer is the best fit for each patient. When you come in for your dental implant consultation, Dr. Dalla can explain all the options and benefits of each, as well as determine which will be best for your specific concerns and budget.
Book an Appointment
PROCEDURE

Ora Dental Implant Studio

National Average in USD

Surgical Placement of Implant
$1899
$1500-$2200
Stock-Abutment
$0
$500-$700
Crown
$0
$1200-$1500
Complete Dental Implant
$1899
$3200-$4400
Other Procedures Comparison:
Simple Extraction
$99
$149-$199
Surgical Extraction
$285
$299-$399
Simple Bone graft up to 0.5cc per site
$499
$599-$799
Membrane
$299
$349
Custom CAD-CAM Abutment
$699
These fees are for non insurance & cash patients only.
If you have dental insurance are subject to dental insurance fees guidelines
Affordable Teeth Implants
A new smile is a wonderful asset, and it is possible with dental implants. If you are interested in the cost of full mouth dental implants near Lathrop, CA, come see us at Ora Dental Implant Studio. We guarantee low implant prices – we will match any local competitor's written estimate for implants. You can also explore our payment options and financing plans for budget-friendly dental implants.
Ready to replace your missing teeth with beautiful dental implants? Contact us at Ora Dental Implant Studio near Lathrop to schedule your dental implant consultation.
Book an Appointment
See our special offers and find the ones that best suit your needs