Cost of Full Mouth Dental Implants Near Livermore, CA
Are you looking for a natural-appearing option for replacing lost teeth? Dental implants are the premium solution for teeth replacement, whether you have one missing tooth or need a completely new smile. If you want to know the cost of full mouth dental implants near Livermore, CA, come see us at Ora Dental Implant Studio. We have affordable teeth implants, All-on-4 denture implants and many more implant options at our state-of-the-art dental facility.
Dental implants are surgically-placed titanium posts that adhere to the bone in the jaw. Their design is like a natural tooth, with the post acting like a tooth root. Once inserted and healed, the dental implant is very secure and strong. Bone grows around the post to keep it permanently in place. The implant can be used to replace one tooth with an abutment and crown attached to the top of the post. It can also secure or retain dentures in place or be a part of a full mouth restoration with options like All-on-4 or All-on-6 implants.
Book an Appointment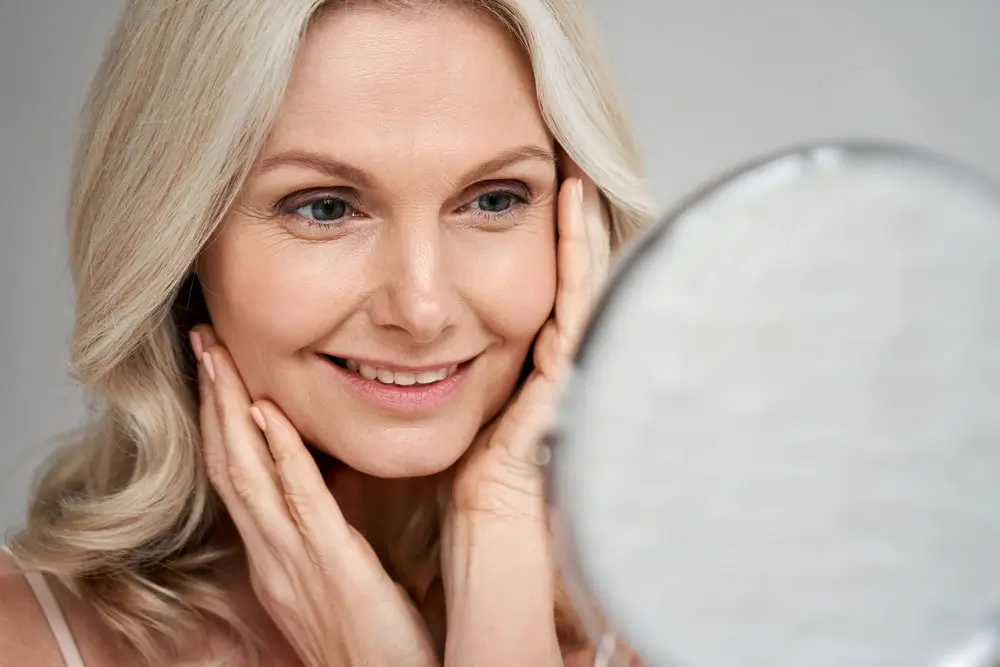 Same-day Teeth with Dental Implants
Teeth in a Day, or same day teeth, are possible with dental implants. While most dental implants do need time to heal before they are completely functional, there are methods that can be used for same day teeth. At Ora Dental Implant Studio, we offer a wide selection of dental implant procedures for our patients. Some of our patients qualify for Teeth in a Day procedures where the implants can be placed, and prosthetic or dentures connected on the same day.
Dr. Devan Dalla is one of California's best implant dentists. He focuses on finding the best dental implant solution for each patient based on their oral health, personal preferences, budget and other factors. Teeth in a Day are a possibility, but many other options like All-on-4 denture implants and implant overdentures can be viable solutions. Dr. Dalla will discuss all the possible full mouth dental implant procedures that will meet your needs during your implant consultation at our clinic near Livermore, CA.
Innovative Dental Implant Technology
Dental implants are an investment in your health, appearance and quality of life. You want to ensure when you choose dental implants for your smile restoration that you also choose the best implant dental center. Dr. Dalla and our team at Ora Dental Implant Studio near Livermore, CA, offer the latest innovations in dental implant procedures. We complete every step of the implant process at our clinic, saving you time and making it convenient for all our patients.
Our implant center uses advanced imaging to plan and perform each implant surgery. We have a CT scanner and perform 3D full facial scans to ensure a safe and accurate surgery. Exact placement of each implant is vital for longevity and aesthetics. While our patients rest peacefully under IV sedation, Dr. Dalla can perform precise implant placements to secure a full mouth restoration that is designed to last for decades.
Book an Appointment
PROCEDURE

Ora Dental Implant Studio

National Average in USD

Surgical Placement of Implant
$1899
$1500-$2200
Stock-Abutment
$0
$500-$700
Crown
$0
$1200-$1500
Complete Dental Implant
$1899
$3200-$4400
Other Procedures Comparison:
Simple Extraction
$99
$149-$199
Surgical Extraction
$285
$299-$399
Simple Bone graft up to 0.5cc per site
$499
$599-$799
Membrane
$299
$349
Custom CAD-CAM Abutment
$699
These fees are for non insurance & cash patients only.
If you have dental insurance are subject to dental insurance fees guidelines
Are Dental Implants Affordable?
The cost of full mouth dental implants near Livermore, CA, is a concern for many of our patients. The good news is Ora Dental Implant Studio has low pricing, usually much lower than the national average for implants, and we match the prices of local competitor's written estimates. We want all our patients to have the option of using dental implants to replace their missing teeth. Our office has low monthly payment and financing options to fit most people's budgets.
If you are ready to learn more about dental implants for tooth replacement or smile restoration, contact us at Ora Dental Implant Studio. We are close by Livermore, CA, so call today to book your appointment.
Book an Appointment
See our special offers and find the ones that best suit your needs