Cost of Full Mouth Dental Implants Near Lodi, CA
Imagine restoring your smile possibly better than it was before you lost one or more teeth. For many people, dental implants give them the beautiful smile they always wished they had. If you have been experiencing the difficulties and pain accompanied by missing teeth, there is a solution. Ora Dental Implant Studio offers impeccable dental implants to replace your smile. If you are curious about the cost of full mouth dental implants near Lodi, CA, we can offer a personalized quote for your smile restoration.
Dental implants are considered the gold standard in dental restorations because they are designed to work like natural teeth. The implant is placed in the jawbone. The post of the implant is like a tooth root, surrounded by and attached to bone to hold the exposed tooth in place. Dental implants can restore a single tooth at a time, or secure bridges, dentures or multiple prosthetic teeth. At Ora Dental Implant Studio, we offer many options in dental implant restorations, including implant overdentures, All-on-4 denture implants and much more.
Book an Appointment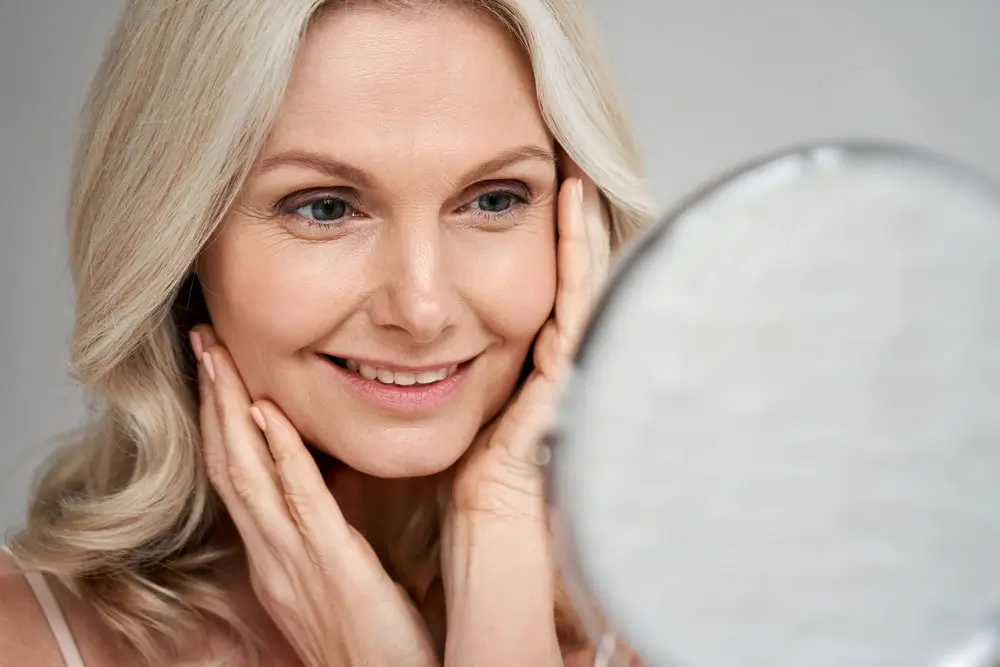 Teeth in a Day
What if you could get your dental implants and new smile all in one day? In some cases, it is possible at Ora Dental Implant Studio. We offer Teeth in a Day for some of our patients who have the right qualifications. Most dental implants need to heal before the prosthetic teeth are permanently attached. With Teeth in a Day, special techniques are used to complete the dental implant surgery and placement of prosthetic teeth. You may be able to walk in to our office near Lodi, CA, missing teeth and walk out with new implants and teeth in place the same day.
All-on-4 denture implants are one of the options where patients can experience a new smile the same day. This procedure uses four specialized dental implants to secure a hybrid denture in place. The denture used is different than a traditional set of dentures that have a palate that covers the roof of the mouth. Instead, the hybrid All-on-4 denture is palateless and attaches to the implants, permanently held in place. The All-on-4 denture implant procedure includes inserting the dental implants and attaching provisional dentures in place until the implants heal. A few months later the permanent dentures are attached.
Book an Appointment
PROCEDURE

Ora Dental Implant Studio

National Average in USD

Surgical Placement of Implant
$1899
$1500-$2200
Stock-Abutment
$0
$500-$700
Crown
$0
$1200-$1500
Complete Dental Implant
$1899
$3200-$4400
Other Procedures Comparison:
Simple Extraction
$99
$149-$199
Surgical Extraction
$285
$299-$399
Simple Bone graft up to 0.5cc per site
$499
$599-$799
Membrane
$299
$349
Custom CAD-CAM Abutment
$699
These fees are for non insurance & cash patients only.
If you have dental insurance are subject to dental insurance fees guidelines
Innovative Dental Implant Technology
Many dentists offer dental implants as one of their many services, but not all have the expertise and advanced equipment as Ora Dental Implant Studio. Dr. Devan Dalla is an implant specialist who has performed countless implant procedures with a high rate of success. Our clinic is equipped with state-of-the-art dental technology to plan and perform implant surgery precisely and with excellent results. We have a CT scanner, 3D imaging, 3D printing and much more at our office. Our advanced equipment and digital technology allow us to do everything on-site for dental implant procedures.
During dental implant surgery, our patients rest in a peaceful state with IV sedation. Dr. Dalla carefully places the implants and performs any other necessary procedures, like bone grafting, to ensure the success of the procedure. When performed by a highly qualified and experienced implant dentist like Dr. Dalla, dental implants can last a lifetime and give you a beautiful, functional smile.
Affordable Teeth Implants
Want to restore your smile but you are not sure if of the cost of full mouth dental implants near Lodi, CA? Come in to Ora Dental Implant Studio for a dental implant consultation with Dr. Dalla to receive a personalized quote on your smile restoration. We have affordable pricing, and our team has payment plans and financing available to fit most budgets. Contact us today to book your appointment and learn more about our dental implant options and affordable pricing.
Book an Appointment
See our special offers and find the ones that best suit your needs