Cost of Full Mouth Dental Implants Near Manteca, CA
Everyone deserves a smile that makes them feel confident. When you lose some or most of your teeth, it can impact your health and appearance. Many people experience a diminished quality of life when they have missing teeth. Dental implants can give you back a functional, reliable smile that looks beautiful. If you wonder about the cost of full mouth dental implants near Manteca, CA, come see us at Ora Dental Implant Studio. We offer affordable teeth implants to give you back your confidence and smile.
Dental implants have come a long way in the last few decades. Once used for replacing single teeth, implants can now be used for a wide variety of dental restorations. The newer technology has made implants suitable for a larger variety of patients. Many people with bone loss in their jaw were not considered good candidates for implants in the past, but now new methods make dental implant restorations available for most people with missing teeth.
At Ora Dental Implant Studio near Manteca, CA, we are dental implant specialists and offer the most advanced options in smile restorations. While we do perform single tooth dental implants and multiple single implants to replace missing teeth, we also offer options like All-on-4 denture implants and implant overdentures. Many of our full mouth dental implant options can be achieved with only 4-6 implants, and even those with jaw bone loss can qualify. We also offer zygomatic implants that can be secured to the cheekbone for those with significant bone loss in the jaw.
Book an Appointment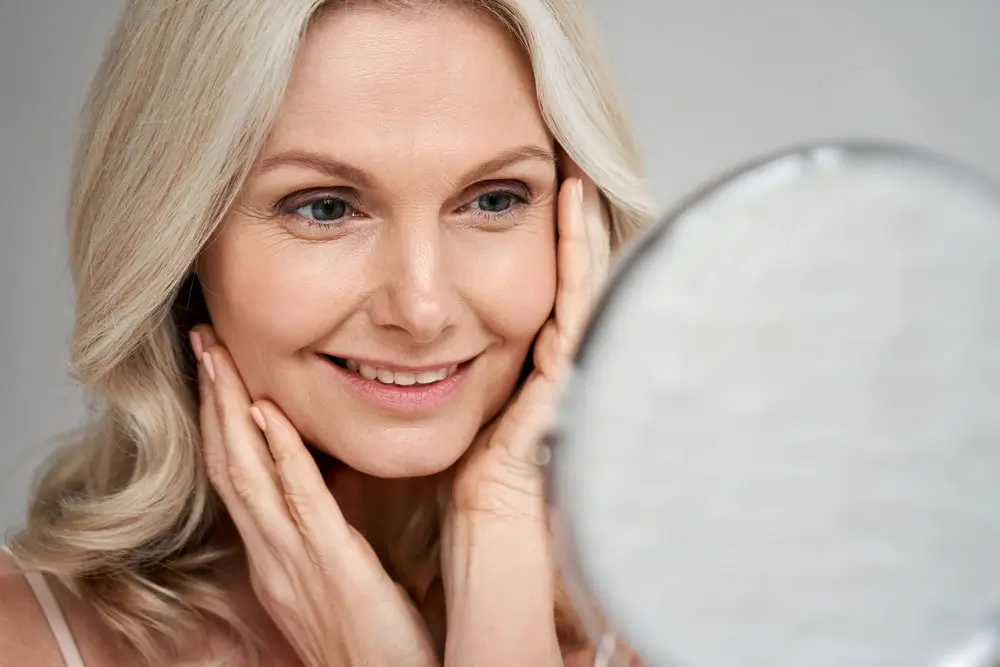 What Are All-on-4 Denture Implants?
One of the most requested options for full mouth dental implants are All-on-4 denture implants. This innovative option only requires four implants to hold a complete set of hybrid dentures in place. The technique used to insert the implants into the jaw does not require as much bone density as some other implants. This makes All-on-4 desirable for those who have experienced bone loss and may not be a good candidate for other types of dental implants. The procedure can be completed in one day and provisional dentures are placed until the implants heal.
All-on-4 and All-on-6 denture implants are cost-effective compared to some other dental implant options. Fewer dental implants can result in a lower price and make these restorations more affordable. We also offer implant-retained or secured dentures, snap on dentures and other implant restoration options like Teeth in a Day.
Book an Appointment
PROCEDURE

Ora Dental Implant Studio

National Average in USD

Surgical Placement of Implant
$699
$1500-$2200
Abutment
$499
$500-$700
Crown
$699
$1200-$1500
Complete Dental Implant
$1899
$3200-$4400
Other Procedures Comparison:
Simple Extraction
$99
$149-$199
Surgical Extraction
$285
$299-$399
Simple Bone graft up to 0.5cc per site
$499
$599-$799
Membrane
$299
$349
Custom CAD-CAM Abutment
$699
These fees are for non insurance & cash patients only.
If you have dental insurance are subject to dental insurance fees guidelines
Advanced Dental Implant Technology
Cost is not the most important aspect of choosing your dental implant. Regardless of the price, you want dental implants that are made to last that are functional, comfortable and look like natural teeth. At Ora Dental Implant Studio, we use advanced dental technology including CT scans, 3D scans, 3D dental printers and digital images to ensure every implant is aligned correctly for form and function. Every patient receives full facial scans for perfect placement of their new smile.
If you are concerned about the cost of full mouth dental implants or the procedure, come talk to our experts at Ora Dental Implant Studio. Our experienced implant dentist, Dr. Devan Dalla, can explain the complete procedure and go over the cost. Our patients can choose IV sedation to rest peacefully during their implant surgery. We have lower prices on our implant procedures and offer low monthly payment or financing at our office near Manteca, CA. Contact us today to schedule your appointment with Dr. Devan Dalla to learn more about all the dental implant options available.
Book an Appointment
See our special offers and find the ones that best suit your needs