Cost of Full Mouth Dental Implants Near Modesto, CA
A beautiful smile is a wonderful feature and one that can be diminished with missing teeth. Injuries, oral disease and other factors can contribute to lost teeth, impacting your oral function and appearance. If you are ready to restore your complete smile, dental implants are the gold standard for teeth replacement. To learn more about the cost of full mouth dental implants near Modesto, CA, come see the experts at Ora Dental Implant Studio.
Dr. Devan Dalla is a highly trained implant dentist with years of successful experience restoring smiles. Our patients love their new smiles created with durable, lasting dental implants because they can eat the foods they love and feel confident in their smile. Dr. Dalla has invested in the best dental technology to ensure our patients receive precise and accurate placement of their new dental implants. We use CT scans, 3D imaging and full facial scans to ensure the best functional and aesthetic outcomes. Everything is done at our dental implant clinic, including the imaging, procedure and 3D dental printing of prosthetics.
Book an Appointment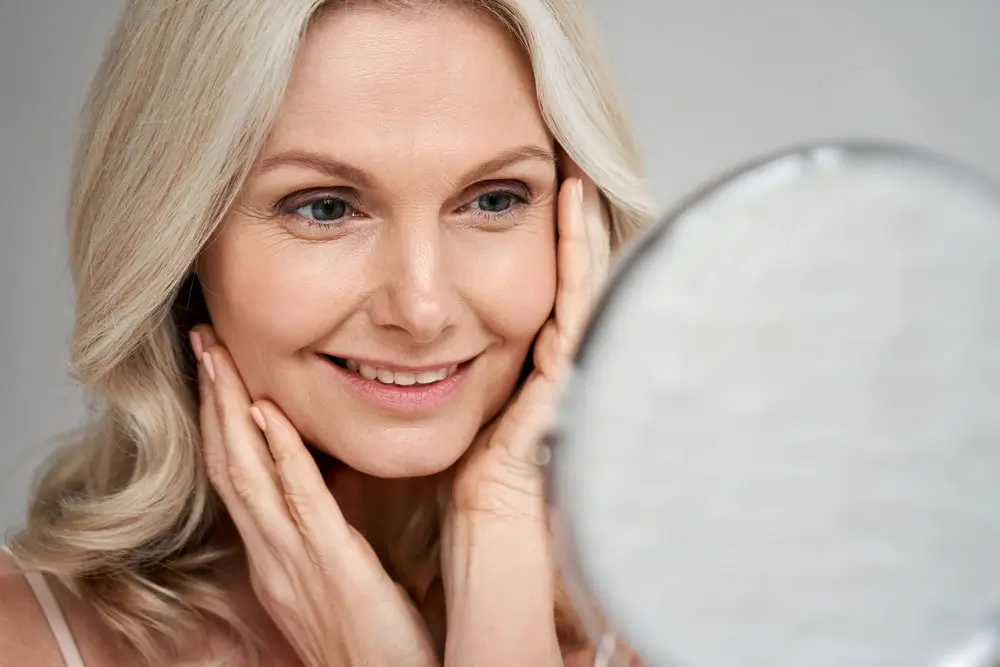 What Are Full Mouth Dental Implants?
When you need to reconstruct your full mouth, dental implants can be used to create that new smile. One option is to replace each individual tooth with a dental implant. The abutment on top of the implant post is bonded to a dental crown, creating a natural-appearing tooth. While this is the most "natural" option, it is an expensive process if you are replacing every tooth. It also requires enough bone density to support dozens of implants, and the procedure may need to be completed over several visits.
Another group of options for full mouth dental implants are dentures or hybrid dentures supported by dental implants. There are multiple options available, each with their own benefits and drawbacks. Almost all these options are less expensive than individual implants for full mouth reconstruction. Some of the possibilities we offer at Ora Dental Implant Studio near Modesto include:
All-on-4 denture implants – Hybrid dentures supported by four implants
All-on-6 denture implants – Hybrid dentures supported by six implants.
Implant-retained dentures – Removable dentures that connect to implants when in place.
Implant-supported dentures – Dentures that are not removable and supported on implants.
Dr. Dalla takes the time to discuss all the possible options for full mouth dental implants with each patient. Bone loss, health, lifestyle and budget all may impact which type of smile restoration is best for each patient. Every option can offer a new, functional smile that looks natural and offers more reliability than traditional dentures.
Book an Appointment
PROCEDURE

Ora Dental Implant Studio

National Average in USD

Surgical Placement of Implant
$699
$1500-$2200
Abutment
$499
$500-$700
Crown
$699
$1200-$1500
Complete Dental Implant
$1899
$3200-$4400
Other Procedures Comparison:
Simple Extraction
$99
$149-$199
Surgical Extraction
$285
$299-$399
Simple Bone graft up to 0.5cc per site
$499
$599-$799
Membrane
$299
$349
Custom CAD-CAM Abutment
$699
These fees are for non insurance & cash patients only.
If you have dental insurance are subject to dental insurance fees guidelines
Teeth in a Day
In some cases, patients can qualify for full mouth dental implants that can be completed in one day. Our team at Ora Dental Implant Studio offers Teeth in a Day at our clinic near Modesto, CA. During these procedures, we perform the necessary imaging and scans prior to the procedure day to prepare for the surgery. On the surgery day, patients can relax while under IV sedation, and Dr. Dalla will perform the implant placement. With Teeth in a Day, the dentures are inserted the same day, and patients will walk out of our office with their new smile.
Affordable Teeth Implants
Are you considering teeth implants, but still concerned about the cost of full mouth dental implants near Modesto, CA? Ora Dental Implant Studio has competitive pricing on our dental implants, and we will match pricing from our local competitors. Our office also has affordable payment plans and financing available to help make your new smile fit your budget.
To learn more about replacing your teeth with beautiful dental implant restorations, contact us at Ora Dental Implant Studio. We will schedule a consultation with Dr. Dalla to discuss whether you are a good candidate for dental implant smile restoration.
Book an Appointment
See our special offers and find the ones that best suit your needs