Cost of Full Mouth Dental Implants Near Oakley, CA
Dental implants can restore your smile without the problems that come with conventional dentures. No gritty adhesives are needed, and implants are strong enough to chew tough foods and last for many years with routine care. If you are considering restoring missing teeth but want to know the cost of full mouth dental implants near Oakley, CA, call us at Ora Dental Implant Studio. We have affordable options in teeth implants to give you back your beautiful smile.
Dental implants are connected permanently to the bone in your jaw. Through oral surgery, a titanium screw is inserted in the jawbone to secure dental prosthetics to replace missing teeth. Dental restorations with dental implants can include single tooth replacements with a dental crown affixed to the implant abutment. Implants can also be used to hold dental bridges in place. For full mouth restorations, implants can retain or secure overdentures. At Ora Dental Implant Studio, we offer all these options, including the popular Teeth in a Day and All-on-4 denture implants, at our clinic near Oakley, CA.
Book an Appointment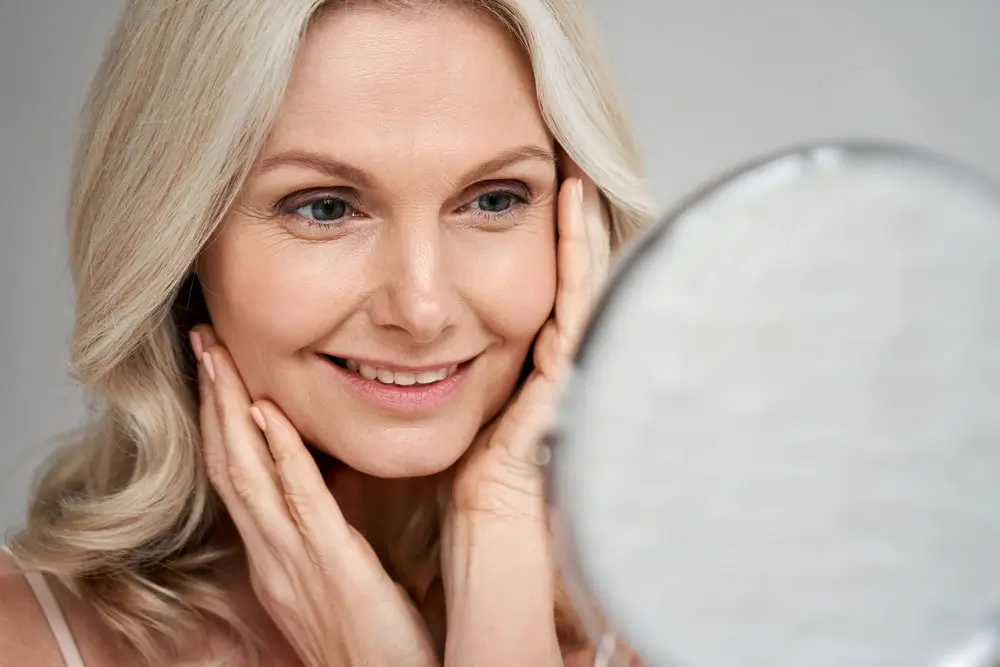 What Are Same Day Teeth?
Dental implants have traditionally required a few months to heal before restorations can be added. Once placed in the bone, the implant is not completely secure until bone grows around and attaches to the post. Teeth in a Day, or same day teeth, are implant-secured or retained dentures that can be completed in one visit. At Ora Dental Implant Studio, we offer same day teeth for certain cases and procedures. This is a desirable option, allowing patients to walk out with their new full mouth dental implants and prosthetic teeth the same day.
All-on-4 denture implants are one of the most requested procedures and many patients can walk out with a new smile the same day as their implant procedure. All-on-4 and All-on-6 procedures use four or six implants to hold a hybrid denture in place. Unlike overdentures that must be removed for cleaning or at night, All-on-4 full mouth restorations stay in place. The hybrid denture does not have a palate; it is a set of prosthetic teeth that is supported directly on the four or six implants and does not cover the roof of the mouth. All-on-4 denture implants can be placed in one day – a temporary set of dentures are used until the implants heal completely, then the permanent dentures are attached.
Beautiful Dental Implant Smile Restorations
Not all implant procedures and dental clinics are the same. Dr. Devan Dalla is a highly respected implant dentist who has a stellar reputation for producing excellent outcomes for his patients. Our clinic completes all stages of dental implant placement at our facility near Oakley. This is possible because our implant center has the advanced equipment and technology needed for planning and completing complex implant surgeries. We have a CT scanner, 3D scanner and 3D printer on-site, in addition to a well-equipped oral surgery suite. Patients can relax under IV sedation while we complete their surgery and smile restoration.
Book an Appointment
PROCEDURE

Ora Dental Implant Studio

National Average in USD

Surgical Placement of Implant
$1899
$1500-$2200
Stock-Abutment
$0
$500-$700
Crown
$0
$1200-$1500
Complete Dental Implant
$1899
$3200-$4400
Other Procedures Comparison:
Simple Extraction
$99
$149-$199
Surgical Extraction
$285
$299-$399
Simple Bone graft up to 0.5cc per site
$499
$599-$799
Membrane
$299
$349
Custom CAD-CAM Abutment
$699
These fees are for non insurance & cash patients only.
If you have dental insurance are subject to dental insurance fees guidelines
Quality, Affordable Teeth Implants
Dr. Dalla's results speak for themselves. You can check out before and after pictures, and listen to our patient testimonials to see the beautiful outcomes from our full mouth dental implants. Plus, we offer cost-effective pricing for our implant procedures. If you are worried about the cost of full mouth dental implants near Oakley, CA, make sure to check out our payment plans and financing options. We offer affordable options for most budgets to give you a gorgeous new smile that can last for many years to come.
You do not need to live with missing teeth or uncomfortable dentures that move around when you eat, laugh or talk. Come see us at Ora Dental Implant Studio to explore the many options in dental implant smile restorations. Contact our office to schedule your implant consultation with Dr. Dalla at our dental center near Oakley, CA.
Book an Appointment
See our special offers and find the ones that best suit your needs