Cost of Full Mouth Dental Implants Near Paradise, CA
Are you ready to replace your missing teeth and enjoy the benefits of a new smile? Dental implants are the most reliable option for replacing lost teeth, including full mouth reconstructions. If you have several or more missing teeth and do not want to live with dentures that slip and slide when chewing or talking, implant-secured dentures like All-on-4 or All-on-6 implants may be right for you. If you want to know the cost of full mouth dental implants near Paradise, CA, come see our team at Ora Dental Implant Studio.
Dentures have come a long way in the last few decades. Conventional dentures are supported by the gums and require an adhesive to help keep them in place throughout the day. One of the most innovative options in full mouth reconstruction is the use of dental implants. While implants can be used to replace individual teeth, they can also be paired with dentures to create a beautiful, functional smile without the drawbacks of traditional dentures. Some options like All-on-4 use hybrid, palateless dentures that look and feel more natural, but use implants for support without the need for adhesives.
Book an Appointment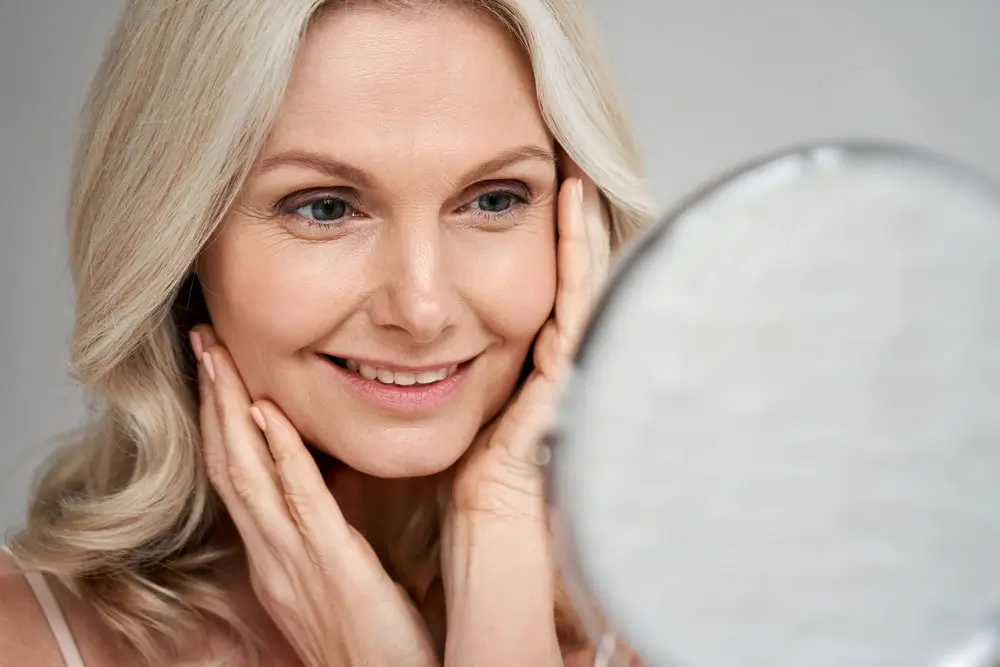 All-on-4 Denture Implants
Not everyone is a good candidate for multiple dental implants. It does require enough bone in the jaw to support the implants, which many people with missing teeth are without. All-on-4 denture implants are designed to use only four implants to support the entire upper and lower sets of teeth. The technique used requires less bone than traditional implants. Since only four dental implants are required, it is also less expensive and invasive than smile restorations requiring several or more implants.
All-on-4 and All-on-6 denture implants are popular options at Ora Dental Implant Studio near Paradise, CA. The implant procedure can be completed in one surgery, and most patients will have a temporary denture put in place while the implants heal. Once the implants are healed, we can attach the permanent hybrid denture, which will stay in place and function like natural teeth.
Advanced Implant Dentistry
Dr. Devan Dalla and our team at Ora Dental Implant Studio are experts at implant dentistry. We specialize in all types of implants, from mini dental implants for retained dentures and single tooth implants to zygomatic implants that attach to the cheekbone. We do everything in-house for our implant procedures, which ensures quality for each step of the process. It also saves time and money, which allows us to offer lower costs for our patients. We only utilize the best dental technology and methods to create gorgeous implant restorations that are made to last, including:
CT scans
3D full facial scans
3D teeth printer
Digital and computerized imaging
IV sedation
From start to finish, Dr. Dalla and our team will ensure your implant procedure is completed with attention to detail and the most advanced techniques. Our patients love their new smiles and appreciate the quality care they receive at our clinic.
Book an Appointment
PROCEDURE

Ora Dental Implant Studio

National Average in USD

Surgical Placement of Implant
$1899
$1500-$2200
Stock-Abutment
$0
$500-$700
Crown
$0
$1200-$1500
Complete Dental Implant
$1899
$3200-$4400
Other Procedures Comparison:
Simple Extraction
$99
$149-$199
Surgical Extraction
$285
$299-$399
Simple Bone graft up to 0.5cc per site
$499
$599-$799
Membrane
$299
$349
Custom CAD-CAM Abutment
$699
These fees are for non insurance & cash patients only.
If you have dental insurance are subject to dental insurance fees guidelines
Affordable Teeth Implants
From implant overdentures to Teeth in a Day and All-on-4 implants, you can receive quality smile restorations at a great price at Ora Dental Implant Studio. We have competitive pricing on our advanced implant procedures and will match any local competitor's price on the same procedure. If you are ready to learn more about dental implant restorations and the cost of replacing your missing teeth, come in for an informative consultation. Our office has payment plans and financing available to make dental implants affordable for almost any budget. Contact our practice today to book your appointment at our office near Paradise, CA.
Book an Appointment
See our special offers and find the ones that best suit your needs