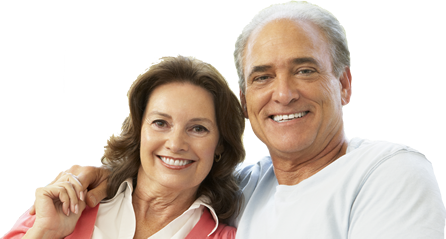 If you are considering dental implants, it helps to know what other patients have to say. In addition, tooth restoration is a complex process, so it is important to choose the right option. At Ora Dental Implant Studio, we have all the answers.
Restoring your smile is about more than the appearance of teeth. There are also health and functionality considerations. While dentures and other solutions will go some way towards dealing with aesthetics, there are many practical failings with this traditional method.
Implants offer a range of solutions to help you achieve all your oral health goals. From healthier gums to strengthening bones, some of the benefits may surprise you.
Smile Aesthetics
An unsecured bridge or denture can slip out of place. This noticeable sign of false teeth may cause discomfort or embarrassment. Unfortunately, a dental device is more likely to fall from the mouth when a person is smiling, laughing, or speaking. If you want to smile with confidence, consider dental restorations secured with implants.
Sensory Issues
Using dental adhesives to secure a denture can result in unexpected sensory issues. For example, the taste, texture, or smell of these products may cause choking, nausea, and other unpleasant sensations. Patients who suffer from sensory issues feel more comfortable with options that rely on dental implants to remain anchored.
Gum Discomfort & Irritation
When a dental restoration can move in the mouth, it can irritate the gums. In addition, over time, the structures of the mouth change in shape and size. Dentures may therefore become ill-fitting, which can make daily wear uncomfortable and even painful. By securing dentures with dental implants, these issues are eliminated.
Oral Functionality
When teeth are more secure, eating and drinking are pleasant and enjoyable. However, this is not the only reason dental implants are better than traditional dentures. The bones in the mouth also rely on an anchor to regrow. This process is naturally facilitated by the roots in the teeth. A dental implant simulates the same process, helping the bones in the mouth to remain strong and healthy.
To learn more about the great benefits of dental implants, reach out to Ora Dental Implant Studio for a consultation today.
Posted on behalf of Ora Dental Implant Studio
2733 Elk Grove Blvd, Suite 170
Elk Grove, CA 95758
Phone: (916) 546-7911