Cost of Full Mouth Dental Implants Near Pittsburg, CA
Dental implants are the most sought-after option in tooth replacements. Secured in the jawbone, implants are stronger and better functioning than conventional dentures, and they look and feel more natural. If you need to replace most or all of your teeth, there are affordable complete smile implant restorations. To learn more about the cost of full mouth dental implants near Pittsburg, CA, come see our team at Ora Dental Implant Studio.
Dental implants are a surgical option that connect tooth restorations to the bone. The post of a dental implant looks like a screw. It is made from titanium, which is the hardware that is inserted into the jawbone. The bone naturally heals after the surgery, forming new bone around the implant to keep it permanently secured. Not only does this hold the implant in place, but it increases bone in the jaw to keep it strong and healthy to maintain facial structure. Implants can be used for individual teeth replacement by attaching a dental crown or to secure prosthetics in place like bridges or dentures.
Book an Appointment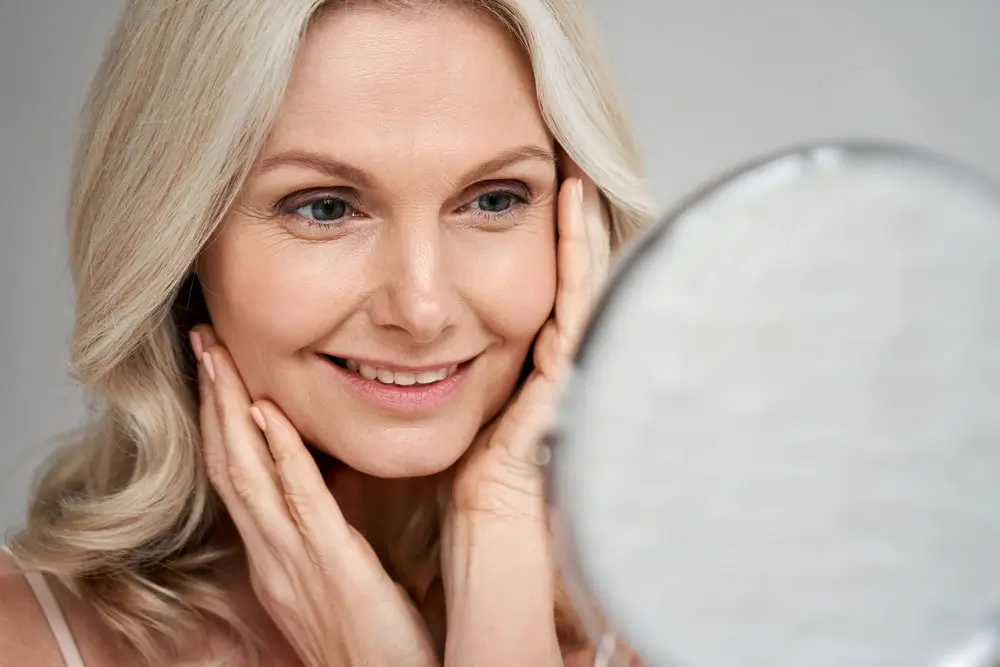 Implant Overdentures
One of the first options used to combine implants and dentures were implant-retained dentures. Options like snap on dentures use implants to secure removable dentures in place while wearing them but still rely on the gums for support. This is still a great option for many patients who are not good candidates for other implant procedures. Fewer implants are needed, and often, mini dental implants that require less bone density can be used. Implant overdentures can also include implant-secured dentures. These do not use the gums for support, but instead, place the dentures directly on the implants.
All-on-4 Denture Implants
A new version of the implant overdenture is the All-on-4 and All-on-6 denture implants. These methods use a hybrid denture that is secured in place with only four or six implants. The hybrid denture is more natural in design. There is not a palate that covers the roof of the mouth like with traditional upper dentures. Also, the implants are connected in a way that requires less bone, making this option available for patients who have experienced some bone loss.
All-on-4 denture implants can be performed in one surgery at our clinic near Pittsburg, CA. We offer comfortable IV sedation during the procedure to ensure you will feel no pain or discomfort. Our clinic uses the latest dental technology to ensure precise placement of every implant. We will perform a full facial scan to plan your procedure including CT and 3D scans. Dr. Dalla is one of the best implant dentists in California, meticulously aligning every implant for long-lasting and beautiful aesthetic results.
Book an Appointment
PROCEDURE

Ora Dental Implant Studio

National Average in USD

Surgical Placement of Implant
$1899
$1500-$2200
Stock-Abutment
$0
$500-$700
Crown
$0
$1200-$1500
Complete Dental Implant
$1899
$3200-$4400
Other Procedures Comparison:
Simple Extraction
$99
$149-$199
Surgical Extraction
$285
$299-$399
Simple Bone graft up to 0.5cc per site
$499
$599-$799
Membrane
$299
$349
Custom CAD-CAM Abutment
$699
These fees are for non insurance & cash patients only.
If you have dental insurance are subject to dental insurance fees guidelines
Affordable Teeth Implants
There is no question that dental implant restorations are a desirable option for replacing teeth. They are considered the gold standard of tooth restoration but can be more expensive than conventional dentures or bridges. The advantages are comfort for the patient with much higher function for chewing and speaking with a much more natural appearance. The main disadvantage is cost, but they are a worthwhile investment. At Ora Dental Implant Studio, we keep our overhead low so that we can lower the cost of dental implants for patients. We have lower prices than the national average and will match any written implant estimate.
If you are ready to discuss dental implants for your smile restoration, come see us at Ora Dental Implant Studio near Pittsburg, CA. We offer affordable teeth implants like All-on-4 denture implants with payment plans and financing available. Contact our office today to book your appointment, and begin your journey toward a new, confident smile.
Book an Appointment
See our special offers and find the ones that best suit your needs