Cost of Full Mouth Dental Implants Near Plumas Lake, CA
Are you tired of living without a full smile? If you have missing teeth, it can impact more than just your appearance. It can also be detrimental to your health and confidence. Dental implants are a game-changer when it comes to smile restorations, offering a better, more natural appearance and function over traditional dentures. If you want to learn more about the cost of full mouth dental implants near Plumas Lake, CA, come talk to the experts at Ora Dental Implant Studio.
Many of our patients tell us they did not think they could qualify for dental implants. What many people do not realize is that implant dentistry has vastly improved in the last decade. More people can receive dental implants than ever due to improved technology and techniques. Plus, dental implant options have become more affordable, making them available to people in a wide variety of financial situations. At Ora Dental Implant Studio, we have affordable teeth implants and a wide selection of implant options that can fit almost any patients' health and budget restrictions.
Book an Appointment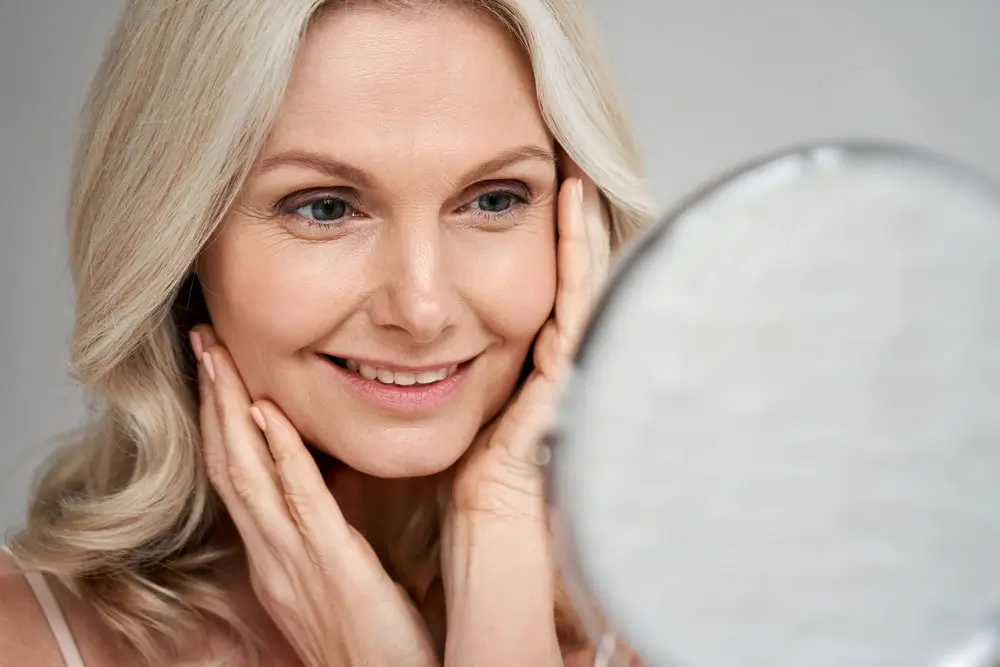 Innovative Dental Implant Technology
Dental implants are similar to natural teeth in design. The "root" of the implant is the titanium post which is inserted into the jawbone during oral surgery. The bone adheres to the post during the healing process, keeping it locked in place for years to come. The top of the implant exits the gums and can be attached to a wide selection of dental restorations, from dental crowns and bridges to traditional or hybrid denture options.
While dental implants have been used for decades, the newer technology allows for more patients to use these restorations. In the past, many patients were not considered good candidates due to bone loss in the jaw, which is common when you lose teeth. New implant procedures require less existing bone to achieve the desired results. Plus, using advanced technology like CT and 3D scans to place the implants increase the success rate and longevity of the implants. At Ora Dental Implant Studio, we have our own CT scanner and 3D imaging equipment, as well as 3D teeth printing, on-site at our clinic near Plumas Lake, CA.
All-on-4 Denture Implants
If you need a full mouth restoration and want affordable, less invasive implant options, come talk to us about All-on-4 denture implants. This advanced smile restoration system combines dental implants and hybrid dentures to permanently replace your teeth with a gorgeous, functional new smile. We offer both the original All-on-4 denture implants or the All-on-6. Dr. Dalla can discuss which may be the better option for your specific needs. The procedure can be completed in one surgery with our in-house imaging, 3D printer and surgical suite. We offer comfortable IV sedation, and when you wake up, your new implants will be in place.
All-on-4 denture implants are desirable for many reasons. Cost is a big factor – fewer implants equal less expense. The procedure is also less invasive, and patients can heal quicker than procedures requiring more implants. The hybrid denture is also more comfortable without a palate that covers the roof of the mouth like traditional dentures. While the implants do need to heal before the permanent dentures can be attached, patients receive provisional dentures for same day teeth that are functional during the healing process.
Book an Appointment
PROCEDURE

Ora Dental Implant Studio

National Average in USD

Surgical Placement of Implant
$1899
$1500-$2200
Stock-Abutment
$0
$500-$700
Crown
$0
$1200-$1500
Complete Dental Implant
$1899
$3200-$4400
Other Procedures Comparison:
Simple Extraction
$99
$149-$199
Surgical Extraction
$285
$299-$399
Simple Bone graft up to 0.5cc per site
$499
$599-$799
Membrane
$299
$349
Custom CAD-CAM Abutment
$699
These fees are for non insurance & cash patients only.
If you have dental insurance are subject to dental insurance fees guidelines
Affordable Teeth Implants
You do not need to worry about the cost of full mouth dental implants near Plumas Lake, CA if you choose Ora Dental Implant Studio for your procedure. We have low everyday pricing on our implant procedures and will match any lower estimate you receive from other providers. You will receive top-quality implant restorations at the lowest price. Ask our team about payment options and financing for low monthly payments to fit your budget.
Everyone deserves to have a beautiful, functional smile. Contact us at Ora Dental Implant Studio near Plumas Lake, CA, today to book your appointment for a dental implant consultation.
Book an Appointment
See our special offers and find the ones that best suit your needs