Cost of Full Mouth Dental Implants Near Plymouth, CA
Enjoy the benefits of a new smile with dental implants. If you have many missing teeth, you may be missing more than your complete smile. Lost teeth can impact what foods you can eat, your speech and confidence. Dental implants offer a more natural solution to missing teeth than traditional dentures. Many options give you permanent new teeth that never need adhesives or removal, making them feel like natural teeth. If you are interested in the cost of full mouth dental implants near Plymouth, CA, come check out our affordable options at Ora Dental Implant Studio.
Dental implants are a surgical procedure that attaches a titanium implant to the jawbone, which acts as an anchor for dental restorations. The traditional dental implant is a post with an abutment on the top that can be attached to a dental crown. Individual dental implants look and function like natural teeth, but they do require enough bone density to secure them in place. If you need several or more teeth replaced, it can become expensive to replace each tooth with an induvial implant, and not everyone has enough bone to support many implants. An alternative is a few implants that support a full set of teeth or dentures, which is most affordable and attainable for many of our patients at Ora Dental Implant Studio near Plymouth, CA.
Book an Appointment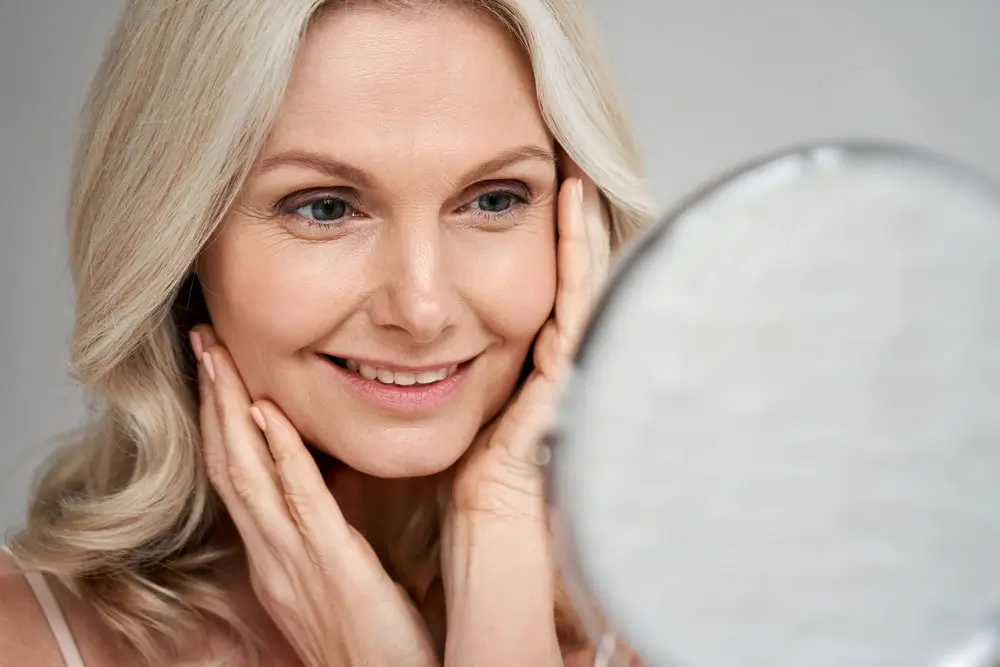 All-on-4 Denture Implants
One of the latest innovations in full mouth dental implants is the All-on-4 denture implants. This procedure combines the stability and permanence of dental implants with a hybrid denture. Like some implant-supported dentures, All-on-4 implants stay in place once they are implanted. They do not use the gums for support, but instead are supported on the implants. While we offer implant overdentures, the All-on-4 denture implants are different in design. We offer the All-on-4 and the All-on-6 options.
With All-on-4 denture implants, less bone is required for supporting the implants. This means more patients can use this full mouth restoration than some other types of implant overdentures. The hybrid denture is very natural in its design. The teeth look beautiful, and there is no palate that covers the roof of the mouth like traditional dentures. Last but not least, All-on-4 denture implants are more affordable due to using fewer implants, making the procedure less expensive and less invasive.
Which Dental Implants Are Right for You?
All-on-4 and All-on-6 denture implants are two of our most popular full mouth restoration options. However, each patient is unique and may have different needs and preferences. We offer a wide scope of implant solutions, from premium individual implants to implant-retained dentures with mini implants or zygomatic implants that attach to the zygoma, or cheekbone. Our experienced implant dentist, Dr. Devan Dalla, can discuss all the options available to determine which would best fit your personalized needs.
Book an Appointment
PROCEDURE

Ora Dental Implant Studio

National Average in USD

Surgical Placement of Implant
$699
$1500-$2200
Abutment
$499
$500-$700
Crown
$699
$1200-$1500
Complete Dental Implant
$1899
$3200-$4400
Other Procedures Comparison:
Simple Extraction
$99
$149-$199
Surgical Extraction
$285
$299-$399
Simple Bone graft up to 0.5cc per site
$499
$599-$799
Membrane
$299
$349
Custom CAD-CAM Abutment
$699
These fees are for non insurance & cash patients only.
If you have dental insurance are subject to dental insurance fees guidelines
Quality and Affordable Dental Implants
At Ora Dental Implant Studio, we are your source for quality and affordable teeth implants near Plymouth, CA. Our center completes all phases of dental implants in-house for your convenience. We have a CT scanner and perform full facial scanning with 3D imaging at our clinic. Using the highest level of imaging ensures Dr. Dalla can plan and perform precise implant placement for beautiful cosmetic and functional outcomes. We also offer IV sedation during the surgery to ensure comfort for our patients. Performing all steps on-site helps reduce our costs, which we pass on through our low implant pricing.
If you are ready to replace your missing teeth and restore your smile with dental implants, come see us at Ora Dental Implant Studio near Plymouth, CA. Contact our office to schedule your consultation with Dr. Dalla to discuss the smile restoration options available. Ask about our affordable financing and payment options to ensure your new smile fits your budget.
Book an Appointment
See our special offers and find the ones that best suit your needs