Cost of Full Mouth Dental Implants Near Pollock Pines, CA
Are you looking for solutions to replace missing teeth? You deserve to have a smile that makes you feel confident in your appearance. It is worth the investment to restore your smile with comfortable, lasting dental implant solutions that will look and feel more natural. If you want to know the cost of full mouth dental implants near Pollock Pines, CA, come visit us at Ora Dental Implant Studio. We have a wide selection of quality implant restoration options to give you back your beautiful smile.
Dental implants can be used in a variety of ways to replace lost teeth. The traditional method of replacing each tooth with a dental implant is effective – it is the most natural-appearing and functional option in tooth replacement. However, each implant is a separate surgical procedure, which can be invasive and expensive when you need many teeth replaced. At Ora Dental Implant Studio, we offer beautifully placed individual implants but also offer alternatives for full mouth dental implants that are more affordable, yet offer many of the same benefits.
Book an Appointment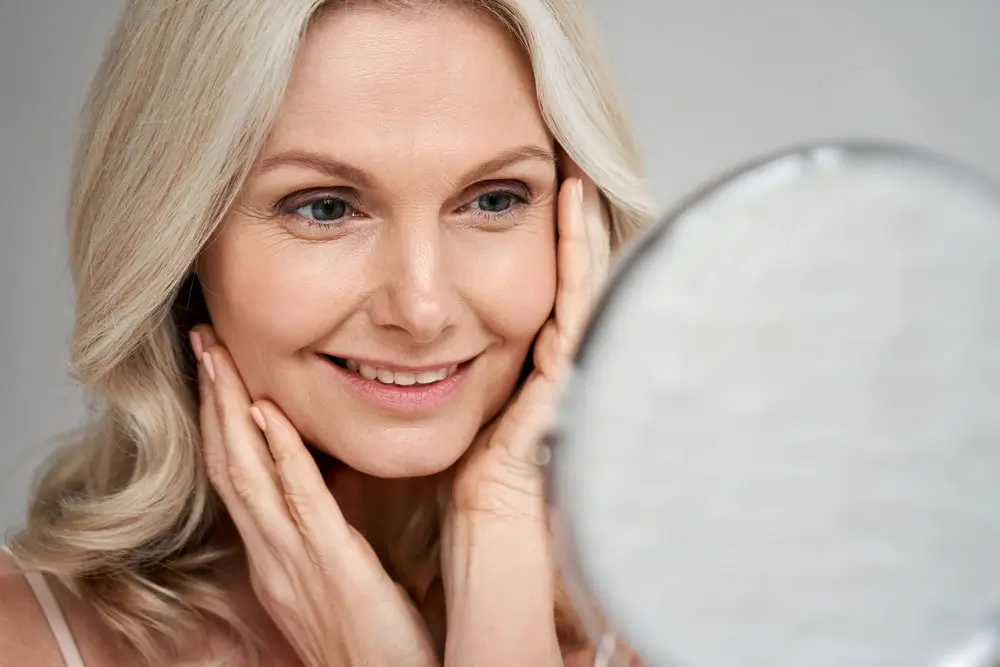 All-on-4 Denture Implants
Dental implants are wonderful for replacing lost teeth or securing dentures in place, but not everyone can have several implants placed in their jaw. Some patients do not have enough bone density for 6, 8 or more dental implants or cannot afford the cost of more extensive full mouth restorations. All-on-4 denture implants give patients a quality option in smile restoration at a more cost-effective price. Only four implants are used to support a full set of teeth and the implant method requires less bone than many other types of implants.
All-on-4 and All-on-6 denture implants use a hybrid denture that does not cover the roof of the mouth. Once the implants are healed, a permanent hybrid denture is attached to the implants. The dentures do not need to be removed to clean, and they can be brushed like natural teeth. Patients enjoy the benefits of a strong, full set of teeth without adhesives or slipping like conventional dentures. The surgical procedure can be completed in one day, and patients will have a provisional set of dentures in place while their implants heal.
Other Full Mouth Dental Implants
All-on-4 and All-on-6 denture implants are very popular, but they are not the right option for everyone. Dr. Devan Dalla is a highly experienced implant dentist who performs many different implant procedures at our clinic near Pollock Pines, CA. We have mini implants and zygomatic implants (implants inserted into the cheekbone) that can be used with overdentures or other dental prosthetics. We have implant-retained or supported dentures, implant-supported bridges and many different options to meet your specific oral health and budget needs.
Book an Appointment
PROCEDURE

Ora Dental Implant Studio

National Average in USD

Surgical Placement of Implant
$699
$1500-$2200
Abutment
$499
$500-$700
Crown
$699
$1200-$1500
Complete Dental Implant
$1899
$3200-$4400
Other Procedures Comparison:
Simple Extraction
$99
$149-$199
Surgical Extraction
$285
$299-$399
Simple Bone graft up to 0.5cc per site
$499
$599-$799
Membrane
$299
$349
Custom CAD-CAM Abutment
$699
These fees are for non insurance & cash patients only.
If you have dental insurance are subject to dental insurance fees guidelines
Full Facial Scans for Quality Implants
Regardless of the type of dental implant procedure you choose, you want your procedure performed carefully using the best techniques. Dr. Dalla is a respected dentist and implant expert who has invested in cutting-edge technology for his practice. We use CT scans and 3D imaging for every implant procedure to ensure accuracy and precision when aligning each implant. Our full facial scans pinpoint the exact position for each implant to create long-lasting, beautiful results for our patients.
Affordable Teeth Implants
What is the cost of full mouth dental implants near Pollock Pines, CA? It can be much less if you choose Ora Dental Implant Studio for your smile restoration. We offer low prices for our implants compared to the national average and match our competitor quotes for similar services. If you want affordable teeth implants, we have financing options for low monthly payments. Ask our office staff about the payment plans available.
If you are ready to explore all your options for restoring your smile with dental implants, contact our team at Ora Dental Implant Studio to book your appointment, and begin taking the steps to get back your smile and confidence.
Book an Appointment
See our special offers and find the ones that best suit your needs