Cost of Full Mouth Dental Implants Near Rancho Cordova, CA
Are you wondering whether dental implant smile restoration may be right for you? If you have heard about Teeth in a Day or All-on-4 denture implants and thought they sounded intriguing, it is time to learn more about these innovative dental restorations. To find out more about the cost of full mouth dental implants near Rancho Cordova, CA, and whether they are right for you, come talk to us at Ora Dental Implant Studio.
Dental implants have been around for decades, but there are many new options that are improvements on the traditional implants. The basics of dental implants remain the same – a titanium post is inserted into the jawbone to secure dental prosthetics in place. However, the techniques used to place the implants and the prosthetics they can secure have improved greatly. The newest full mouth dental implants are available to more patients, even those with significant bone loss in the jaw, due to new innovations in implant dentistry. At Ora Dental Implant Studio, we offer cutting-edge implant procedures at an affordable price at our clinic near Rancho Cordova, CA.
Book an Appointment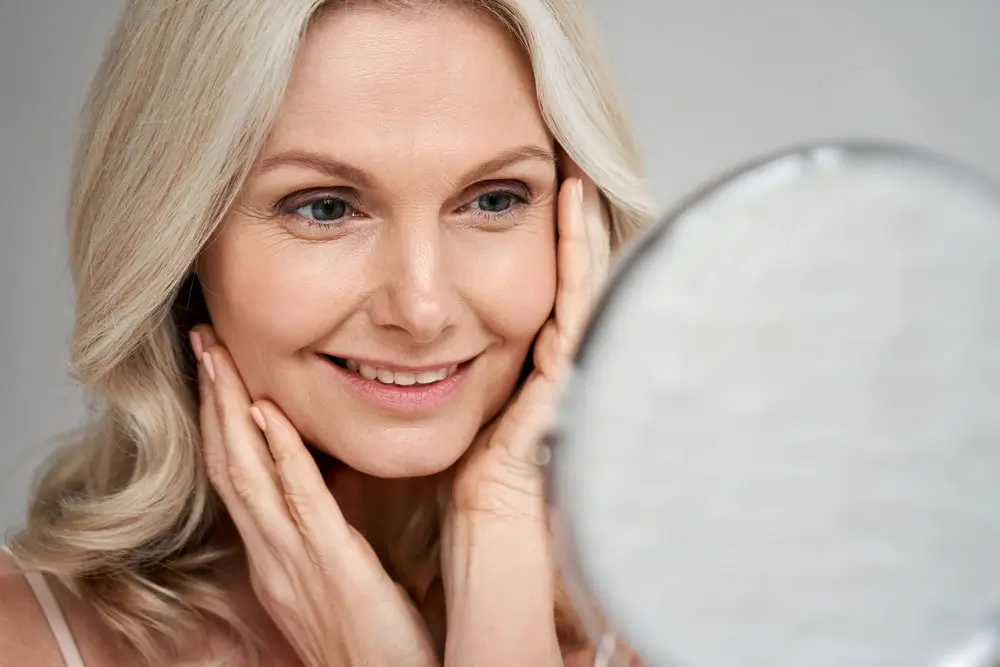 Teeth in a Day
Have you heard of same day teeth or Teeth in a Day dental implants? One of the innovations for implant-secured teeth is same day procedures where the implants, and new teeth are placed in the same visit. At Ora Dental Implant Studio, we offer Teeth in a Day procedures for some of our patients. Many options like All-on-4 denture implants and some implant overdentures or bridge restorations may be able to be completed in one visit with provisional teeth in place when the patient leaves our office. No one wants to be without any teeth for a significant amount of time. Teeth in a Day gives patients the option to walk out with a new smile the day of their procedure.
All-on-4 Denture Implants
You no longer need several implants or more for full mouth dental implants. All-on-4 denture implants changed the way implants are used for smile restorations. This innovative option uses four implants that are strategically inserted to provide support for both the upper and lower dentures. Unlike some other implant overdentures, All-on-4 uses a denture hybrid that is palateless for a more natural feel. The procedure can be performed in one day. Temporary dentures are put in place while the four implants heal. After the implants are healed and secure, permanent dentures are attached for a lasting new smile.
All-on-4 and All-on-6 denture implants have many benefits over other options. The method used requires less bone so more patients are good candidates for this procedure. We use advanced implant technology at Ora Dental Implant Studio to accurately place the new implants with full facial scans using our CT scanner and 3D imaging. The permanent All-on-4 dentures can be cleaned like natural teeth and never require adhesives or removal.
Book an Appointment
PROCEDURE

Ora Dental Implant Studio

National Average in USD

Surgical Placement of Implant
$1899
$1500-$2200
Stock-Abutment
$0
$500-$700
Crown
$0
$1200-$1500
Complete Dental Implant
$1899
$3200-$4400
Other Procedures Comparison:
Simple Extraction
$99
$149-$199
Surgical Extraction
$285
$299-$399
Simple Bone graft up to 0.5cc per site
$499
$599-$799
Membrane
$299
$349
Custom CAD-CAM Abutment
$699
These fees are for non insurance & cash patients only.
If you have dental insurance are subject to dental insurance fees guidelines
Affordable Teeth Implants
Your smile is important to your appearance and health. You deserve to have a restoration option that will be comfortable and last for many years to come. Full mouth dental implants are the gold standard of smile restoration. At Ora Dental Implant Studio near Rancho Cordova, we make it affordable for our patients to have the best option for replacing lost teeth. Our pricing is low compared to other implant providers. We do everything in-house, which lowers our overhead and allows us to offer better prices for our patients. We also have financing available. You can make low monthly payments on your smile, which makes dental implants affordable for most of our patients.
Ready to take the next step toward your new smile with dental implants? Contact us today at Ora Dental Implant Studio near Rancho Cordova, CA, to schedule your dental implant consultation.
Book an Appointment
See our special offers and find the ones that best suit your needs