Cost of Full Mouth Dental Implants Near Rancho Murieta, CA
Dental implants offer more comfort, better function and a more natural appearance than other tooth replacement options. If you need a full mouth reconstruction, dental implants are the gold standard for restoring your smile. To learn more about options and the cost of full mouth dental implants near Rancho Murieta, CA, come talk to our team at Ora Dental Implant Studio.
Everyone deserves to feel confident about their teeth and smile. For many people who have lost their teeth, it has been a long time since they had a fully functional set of teeth and an attractive smile. If you are living without some or most of your teeth, it is time to find a solution. Dental implants are more affordable than you may think with new options like All-on-4 denture implants and other options we offer at Ora Dental Implant Studio. If you live in Rancho Murieta, CA, and you want a completely new smile that looks beautiful and feels natural, it is time to consider the benefits of full mouth dental implants.
Book an Appointment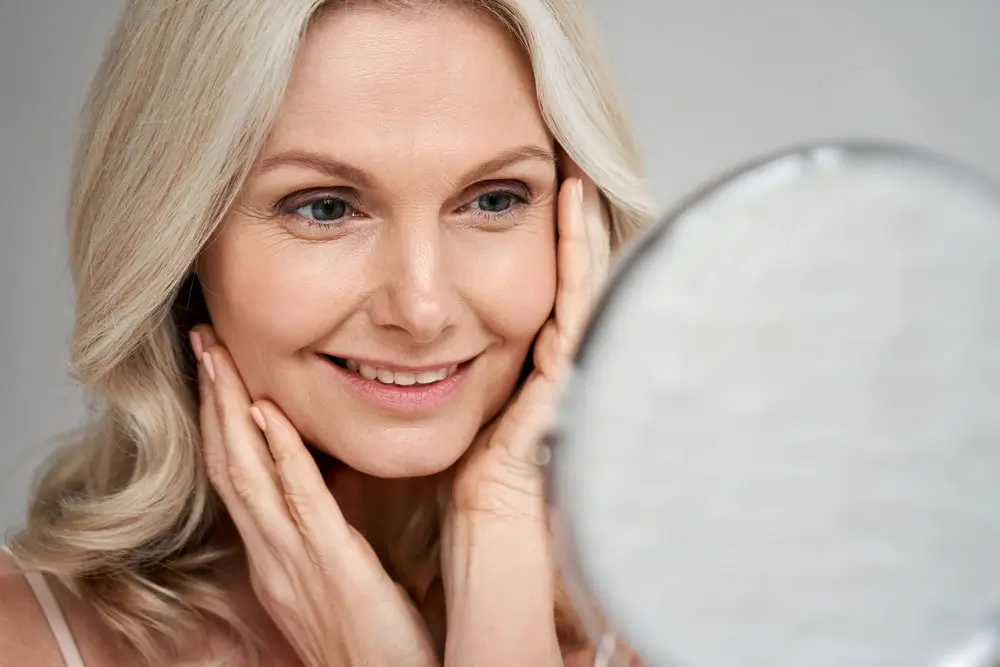 What Are All-on-4 Denture Implants?
For our patients needing a full mouth restoration, we often recommend either All-on-4 or All-on-6 denture implants. These procedures combine secure dental implants with a hybrid denture that is designed to feel and look more like natural teeth. The good news about All-on-4 denture implants is that more of our patients qualify for these implants than other types. Due to the specialized method used in placement, less bone is required, which is great news for patients with some bone loss.
All-on-4 implants are more affordable since only four implants are needed. The hybrid dentures are completely supported on the implants and do not require removal or adhesives like conventional dentures. The procedure is completed at our clinic while the patient is under IV sedation. All four or six implants can be placed the same day and often, provisional teeth can be worn home. It takes a few months for the implants to completely heal, at which point we attach the permanent dentures.
Advanced Dental Implant Procedures
Dr. Devan Dalla is one of the top implant dentists in California and highly respected in his field. His expertise, combined with the advanced technology we use at Ora Dental Implant Studio, ensures patients receive the best care during their implant procedures. We have a CT scanner and 3D imaging we use for full facial scans before and after the implant surgery. The advanced imaging helps Dr. Dalla ensure every implant is aligned to create a durable, beautiful smile restoration.
All our dental implant services are done in-house, from imaging and surgery to the creation of certain dental prosthetics. During the surgery, our patients rest comfortably under IV sedation while Dr. Dalla carefully positions their implants. We also have a 3D teeth printer we use for creating on-site prosthetics, saving time and money for us and our patients.
Book an Appointment
PROCEDURE

Ora Dental Implant Studio

National Average in USD

Surgical Placement of Implant
$1899
$1500-$2200
Stock-Abutment
$0
$500-$700
Crown
$0
$1200-$1500
Complete Dental Implant
$1899
$3200-$4400
Other Procedures Comparison:
Simple Extraction
$99
$149-$199
Surgical Extraction
$285
$299-$399
Simple Bone graft up to 0.5cc per site
$499
$599-$799
Membrane
$299
$349
Custom CAD-CAM Abutment
$699
These fees are for non insurance & cash patients only.
If you have dental insurance are subject to dental insurance fees guidelines
Affordable Teeth Implants
At Ora Dental Implant Studio, we offer all types of dental implants, from single tooth restorations with a dental crown to implant-supported bridges and dentures. We strive to keep our prices very competitive and offer to match quotes from other local dental implant providers. If you are concerned about the cost of full mouth dental implants near Rancho Murieta, CA, come see us first. We have affordable options for restoring your smile with implants and payment plans available. Ask our staff about what financing and payment options are available.
Your smile is an important part of your health and appearance. Give yourself the gift of a comfortable, functional and beautiful smile with dental implants. Contact us at Ora Dental Implant Studio near Rancho Murieta, CA, to schedule a personalized consultation with Dr. Dalla to find out if dental implants are right for you.
Book an Appointment
See our special offers and find the ones that best suit your needs