Cost of Full Mouth Dental Implants Near Red Bluff, CA
Are you looking for an affordable option in dental implants to replace your missing teeth? Dental implants are the premium tooth restoration choice, but many people are concerned about the cost. At Ora Dental Implant Studio, we specialize in affordable, quality dental implant tooth and smile restorations. If you are wondering about the cost of full mouth dental implants near Red Bluff, CA, come see us for a personalized consultation and quote.
Dental implants vary greatly, and so do the providers that offer them. Dental implants can be used for single tooth replacements, with a post, abutment and dental crown creating a new prosthetic tooth. Implants can also support multiple tooth prosthetics like pontics on bridges or complete sets of bridges. Regardless of the type of implant, the techniques and technology used to create the dental restoration are crucial to their longevity and appearance. At Ora Dental Implant Studio, we offer advanced implant dentistry using cutting-edge techniques and technology at our clinic near Red Bluff, CA.
Book an Appointment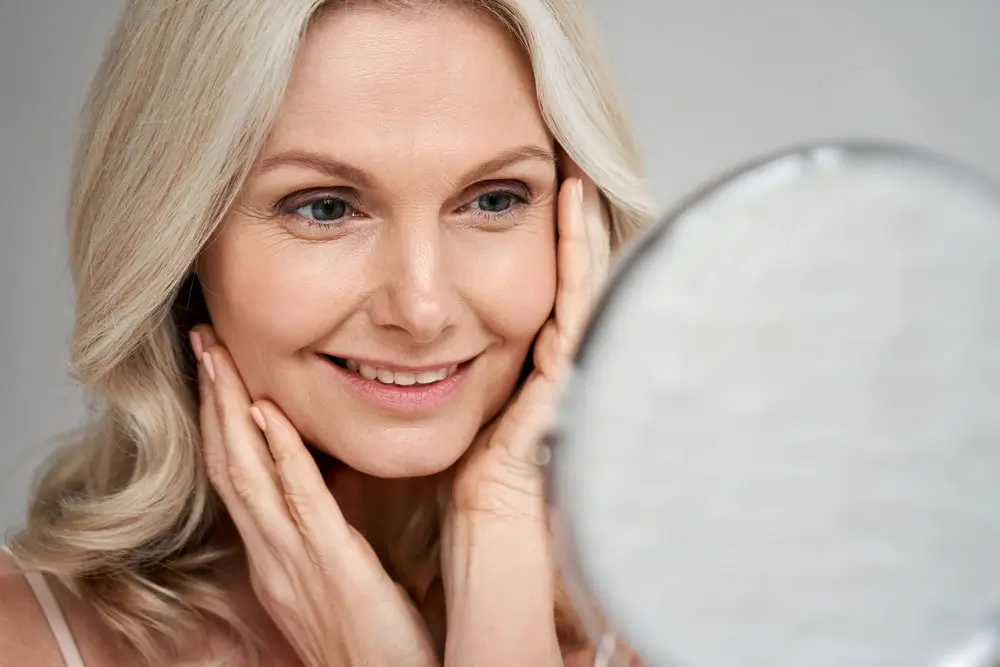 Advanced Dental Implants
Implant dentistry is complex when it comes to accurate placement and alignment. Each implant needs to be precisely placed to line up with prosthetics and other elements for a complete smile. There are various nerves and soft tissues that can be damaged during oral surgery, but these can be avoided with advanced imaging and planning. Dr. Devan Dalla is a highly qualified and experienced implant dentist who uses the latest facial scanning methods to perform safe and effective dental implant procedures.
Our office is equipped with a CT scanner and 3D scanning equipment to prepare and perform each implant procedure. The digital images give Dr. Dalla an exact view of the surgical area to ensure each implant is correctly placed for the best cosmetic and functional outcomes. We also have a 3D teeth printer at our clinic to create on-site prosthetics for smile restorations. Our clinic can perform all types of dental implant procedures, and we offer comfortable IV sedation during surgery for patients.
All-on-4 Denture Implants
Looking for a less invasive and affordable option in full mouth dental implants? One of the most desirable options are All-on-4 denture implants which combine implants with a hybrid denture for smile restoration. This procedure has the benefits of a stable, permanent prosthetic smile with fewer dental implants, a faster recovery and less cost than some other dental implant restorations. The method used can be used with patients who have experienced some bone loss due to the special way the implants are angled into the jawbone.
All-on-4 and All-on-6 denture implants are a vast improvement over traditional dentures. The hybrid denture does not have a palate, making it more comfortable, and it does not need to be removed for cleaning. The new teeth function and look natural without slipping or shifting like some dentures. The cost of All-on-4 denture implants is less than many other implant procedures, since only four implants are needed for the entire smile.
Book an Appointment
PROCEDURE

Ora Dental Implant Studio

National Average in USD

Surgical Placement of Implant
$1899
$1500-$2200
Stock-Abutment
$0
$500-$700
Crown
$0
$1200-$1500
Complete Dental Implant
$1899
$3200-$4400
Other Procedures Comparison:
Simple Extraction
$99
$149-$199
Surgical Extraction
$285
$299-$399
Simple Bone graft up to 0.5cc per site
$499
$599-$799
Membrane
$299
$349
Custom CAD-CAM Abutment
$699
These fees are for non insurance & cash patients only.
If you have dental insurance are subject to dental insurance fees guidelines
Affordable Teeth Implants in Red Bluff
Are you ready to see if dental implants are right for you? Ora Dental Implant Studio offers great pricing on our dental implants, and we will meet or beat any local provider's quote on comparable implant procedures. We are able to cut our costs by completing everything in-house from the imaging and scans to surgery and dental printing. Our office also offers affordable payment plans or financing options to fit your budget.
To learn more about Teeth in a Day, All-on-4 denture implants or other implant dental restorations, contact us at Ora Dental Implant Studio near Red Bluff, CA. Call us to schedule a personal consultation and receive a quote on your new smile.
Book an Appointment
See our special offers and find the ones that best suit your needs