Cost of Full Mouth Dental Implants Near Rocklin, CA
Missing teeth can impact your health, appearance and self-confidence. Once you lose one or more teeth, you may be experiencing bone loss in your jaw that can also impact other teeth and your facial structure. Dental implants are the preferred option for replacing missing teeth, offering more strength, longevity and beauty than other options while stimulating bone growth in the jaw. If you want to know the cost of full mouth dental implants near Rocklin, CA, come talk with our team at Ora Dental Implant Studio.
A dental implant is placed with an oral surgical procedure that inserts a titanium dental screw into the jawbone. This post is the anchor for securing a dental restoration. Dental implants can be used for replacing single teeth by bonding a natural-appearing crown to the abutment at the top of the post. Implants can also retain, secure or support dentures or dental bridges. There are different sizes of implants from long zygomatic options that attach to the cheekbone to tiny mini implants for patients with minimal bone density. At Ora Dental Implant Studio, we offer almost every option of dental implant and a wide selection of tooth restorations, including full mouth reconstruction.
Book an Appointment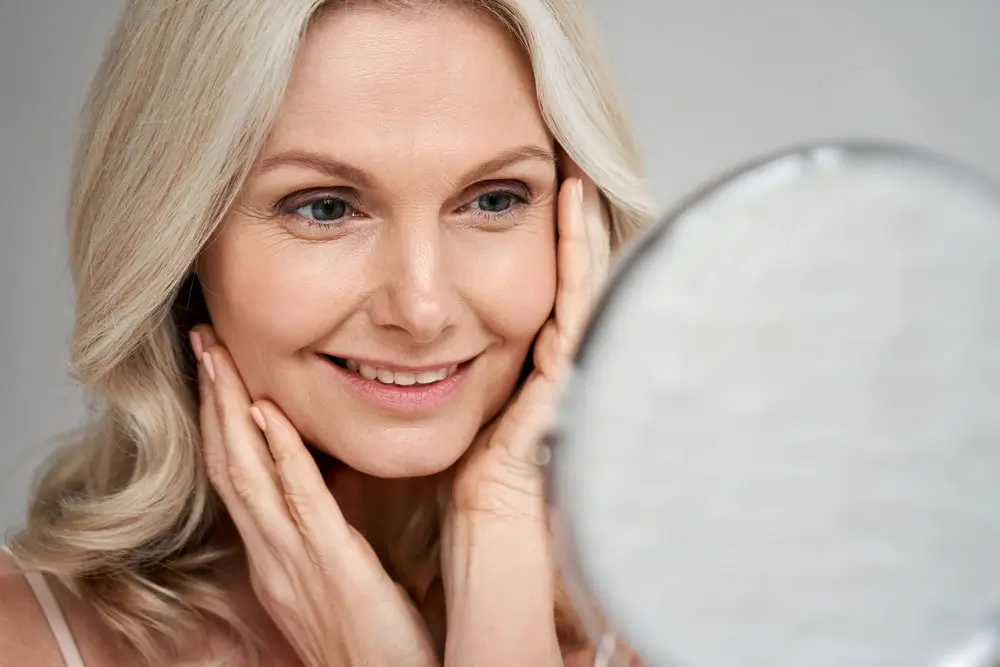 Full Mouth Dental Implant Options
When all or most of your teeth are lost, you need a full mouth solution to give you back function and improve the appearance of your smile. Dentures have long been the go-to affordable solution for full mouth restorations, but dental implants are the premium option. Not everyone can afford to replace every tooth with a dental implant, and most people with extensive tooth loss are not good candidates due to bone loss. Another solution is full mouth dental implant options that only require a few implants to hold dentures in place.
The reason people do not want dentures is due to the slipping and shifting that can occur when dentures are supported by the gums. Even with adhesive, dentures can fall out and do not function the same as teeth. Implant-supported or retained dentures have many advantages over traditional dentures. They are more reliable and comfortable, offering better function for eating, talking and normal use. One of the advanced versions of implant-supported dentures is the All-on-4 denture implants that we offer at Ora Dental Implant Studio near Rocklin, CA.
Book an Appointment
PROCEDURE

Ora Dental Implant Studio

National Average in USD

Surgical Placement of Implant
$1899
$1500-$2200
Stock-Abutment
$0
$500-$700
Crown
$0
$1200-$1500
Complete Dental Implant
$1899
$3200-$4400
Other Procedures Comparison:
Simple Extraction
$99
$149-$199
Surgical Extraction
$285
$299-$399
Simple Bone graft up to 0.5cc per site
$499
$599-$799
Membrane
$299
$349
Custom CAD-CAM Abutment
$699
These fees are for non insurance & cash patients only.
If you have dental insurance are subject to dental insurance fees guidelines
All-on-4 Denture Implants
At Ora Dental Implant Studio, we offer implant overdentures in snap on and implant-supported options. We also have All-on-4 and All-on-6 denture implants that use advanced methods to achieve a full mouth restoration with only four or six implants. This technique can allow people with some bone loss to still enjoy the benefits of a full mouth dental implant restoration, as less bone is needed for these special implants. The procedure can be performed in one day at our office while the patient is relaxed under IV sedation. After the surgery is completed, temporary dentures can be put in place until the implants are healed and the permanent set can be attached.
Our implant center uses the most advanced technology to ensure every procedure is completed accurately for optimal results. We perform full facial scans using our CT scanner and 3D imaging. All steps of the implant restoration are completed on-site, including prosthetics created in our 3D teeth printer. We offer Teeth in a Day for some patients and affordable payment options to make all our implant procedures budget-friendly.
If you are ready to check out the cost of full mouth dental implants near Rocklin, CA, come see us at Ora Dental Implant Studio. Contact our office to schedule your implant consultation. Make sure to ask our team about financing and payment plans we have available and low-price guarantee for quality dental implants.
Book an Appointment
See our special offers and find the ones that best suit your needs