Cost of Full Mouth Dental Implants Near Sacramento, CA
With full mouth dental implants, you can enjoy a beautiful new smile without the hassle of traditional dentures. No slipping or gritty adhesives – dental implant smile restorations stay in place and function better than dentures with many different options to choose from to fit your oral health, preferences and budget. If you are interested in learning more about dental implants for replacing your missing teeth and the cost of full mouth dental implants near Sacramento, CA, we can help. Contact our experts at Ora Dental Implant Studio for quality, affordable dental implant options to restore your smile.
Dental implants are embedded into the jawbone to anchor dental restorations in place. A single dental implant can be used to restore a tooth. A post is surgically inserted into the bone and a dental crown is placed on the abutment. Dental implants are the gold standard for tooth replacement, but replacing an entire mouth of teeth with implants is invasive and expensive. There are many options to use a few dental implants to secure prosthetic teeth in place when you need a full mouth restoration. At Ora Dental Implant Studio near Sacramento, we offer a wide assortment of dental implant solutions from single implants to complete smiles.
Book an Appointment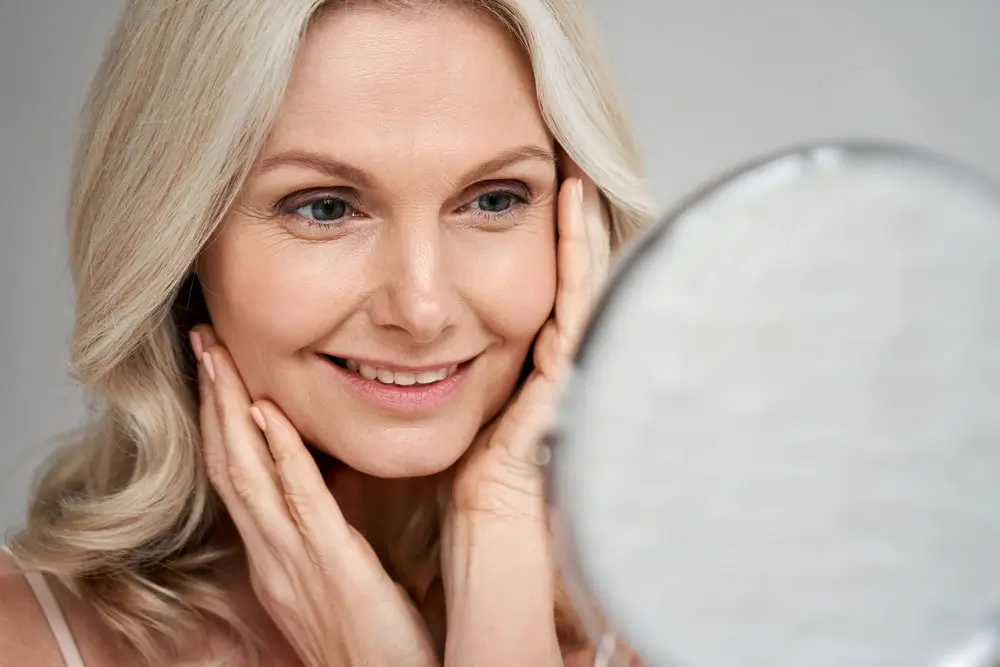 Teeth in a Day
Dental implants work by adhering to the bone to stay in place for decades. After insertion, it can take time for the bone to grow around the implant and heal. Most dental implant procedures require a few months for the implants to heal before the permanent tooth restorations are attached to the implant. However, there are some procedures that can be completed in one day, with implants and a restoration put in place. Our implant dentist, Dr. Devan Dalla, can perform a thorough exam and discuss all the different smile restoration options we offer, including Teeth in a Day for some patients.
All-on-4 Denture Implants
There are many different implant-retained denture options available, from implant-retained overdentures with mini implants to implant-supported dentures with several implants. One of the more innovative options are the All-on-4 denture implants. As the name suggests, All-on-4 uses only four implants to support a complete set of hybrid dentures. This has advantages for many patients. There is less bone density needed to support four implants, which makes more patients good candidates for this option. This procedure can also be cost-effective, since fewer implants are needed. Another benefit is the hybrid denture, which does not have a palate, is formed more like natural teeth without covering the roof of the mouth like conventional dentures.
All-on-4 and a similar option called All-on-6 denture implants are a great way to restore a complete smile. The procedure can be completed at our clinic near Sacramento, CA. We perform all the necessary preparation and procedures in-house and do CT scans, 3D scans and full facial imaging to prepare for the surgery, implant placement and designing of the new teeth. During the procedure, patients are able to rest and relax under IV sedation with no pain or discomfort. We also have a 3D teeth printer to make prosthetics on-site. You can trust our team to create beautiful new teeth and perfectly aligned implants for optimal results.
Book an Appointment
PROCEDURE

Ora Dental Implant Studio

National Average in USD

Surgical Placement of Implant
$1899
$1500-$2200
Stock-Abutment
$0
$500-$700
Crown
$0
$1200-$1500
Complete Dental Implant
$1899
$3200-$4400
Other Procedures Comparison:
Simple Extraction
$99
$149-$199
Surgical Extraction
$285
$299-$399
Simple Bone graft up to 0.5cc per site
$499
$599-$799
Membrane
$299
$349
Custom CAD-CAM Abutment
$699
These fees are for non insurance & cash patients only.
If you have dental insurance are subject to dental insurance fees guidelines
Affordable Teeth Implants
What is the cost of full mouth dental implants near Sacramento, CA? When you choose Ora Dental Implant Studio, you can rest assured you are getting the best price. We can keep our prices low since we complete everything in-house, saving us money on outsourcing procedures. If you receive a lower quote from an implant provider, we will match it. Plus, you can find financing and low monthly payments for your new smile through our office.
If you are ready to start the process to restore your smile with dental implants, contact us at Ora Dental Implant Studio. We can book your appointment with Dr. Dalla to discuss which implant procedure is right for you.
Book an Appointment
See our special offers and find the ones that best suit your needs