Cost of Full Mouth Dental Implants Near Salida, CA
For the best function and aesthetics, dental implants are the restoration of choice for most dentists and patients. The design allows for more strength when chewing and better comfort along with the natural-appearing results. Compared to traditional dentures, implants can offer many advantages when combined with overdentures or hybrid dentures like All-on-4 or All-on-6 implant options. If you want to know the cost of full mouth dental implants near Salida, CA, come see us at Ora Dental Implant Studio.
Single tooth replacements with dental implants are popular for those who only are missing one or a few teeth. While full mouth reconstruction can be accomplished using single implants for each tooth, this is a longer and more invasive procedure than denture-implant combinations. With implant overdentures or Teeth in a Day options, a few to several implants hold the prosthetic teeth in place. This offers a quicker procedure that is more affordable and available to many patients with extensive tooth loss. Our team at Ora Dental Implant Studio offers all types of dental implant options, from single tooth replacements to bridges and dentures supported by implants.
Book an Appointment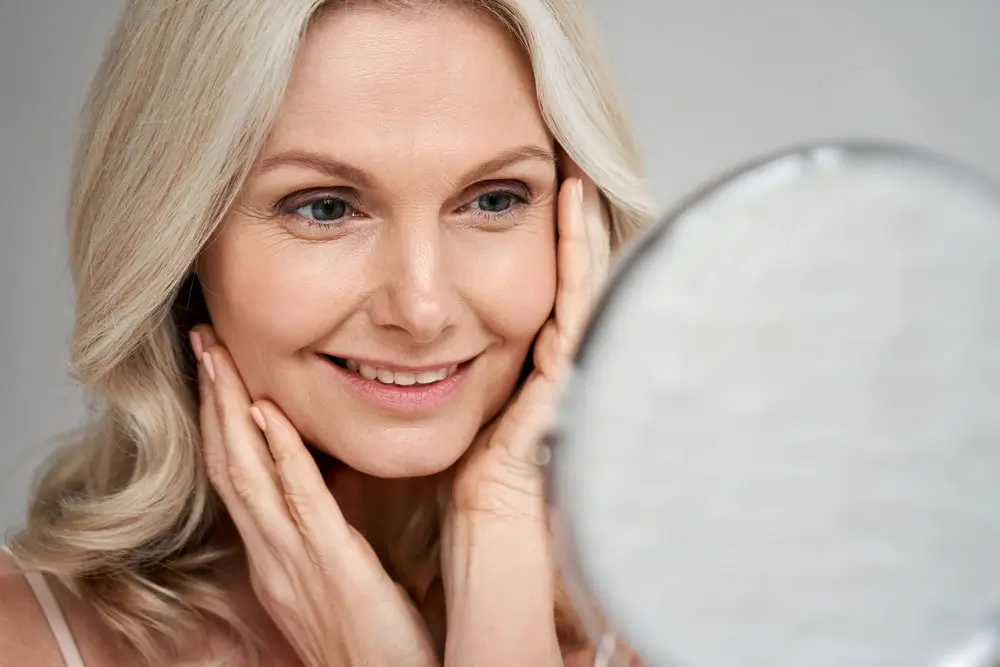 All-on-4 Denture Implants
Are you considering a full mouth restoration with dentures but are uncomfortable with the idea of slipping teeth or no teeth when you wake up in the morning? Dentures are a much better option than living without teeth, but they do have some drawbacks. Implant overdentures come in a variety of forms, from dentures that snap onto implants for daily wear to dentures completely supported by implants. All-on-4 denture implants take this method to a new level, offering a permanently-placed set of hybrid dentures supported by only four implants.
With All-on-4 denture implants, patients get a quality, beautiful new smile with fewer implants and a lower cost. In one surgery, all four implants can be inserted into the upper and lower jaw to support the hybrid denture. All-on-4 dentures are differently shaped – they do not cover the roof of the mouth for a more natural feel and appearance. Less bone is required to support the four implants, which makes this option available to more patients than some other implant procedures. Patients can come in without teeth and leave with Teeth in a Day. We place provisional dentures the same day you receive your implants until your permanent teeth can be attached to the healed implants.
Advanced Implant Dentistry
Dr. Devan Dalla and our team at Ora Dental Implant Studio near Salida, CA, are dedicated to providing quality dental implant tooth and smile options at an affordable price. We do all our preparation, surgery and aftercare in-house, making it convenient and cost-effective for our patients. CT scans, 3D imaging, 3D teeth printing and more are all accomplished on-site. We utilize the latest dental technology and facial scanning techniques to ensure every implant is carefully aligned with precision for lasting, beautiful results. You can trust us to find the best solution to restore your smile and create gorgeous outcomes that you will love.
Book an Appointment
PROCEDURE

Ora Dental Implant Studio

National Average in USD

Surgical Placement of Implant
$1899
$1500-$2200
Stock-Abutment
$0
$500-$700
Crown
$0
$1200-$1500
Complete Dental Implant
$1899
$3200-$4400
Other Procedures Comparison:
Simple Extraction
$99
$149-$199
Surgical Extraction
$285
$299-$399
Simple Bone graft up to 0.5cc per site
$499
$599-$799
Membrane
$299
$349
Custom CAD-CAM Abutment
$699
These fees are for non insurance & cash patients only.
If you have dental insurance are subject to dental insurance fees guidelines
Affordable Teeth Implants
Dental implants are more expensive than conventional dentures, but they can last for decades and offer better comfort, function and appearance. If you are wondering about the cost of full mouth dental implants near Salida, CA, come get a consultation and quote at Ora Dental Implant Studio. We keep our pricing low, usually lower than the national average for implants and match competitor prices on most implant procedures. Patients can use our payment plan options or financing to spread out the cost over time, making their new smile fit their budget.
You deserve to have a confident, beautiful smile. Come learn more about the different options in dental implant smile restorations at Ora Dental Implant Studio near Salida, CA. Contact our practice today to book your consultation.
Book an Appointment
See our special offers and find the ones that best suit your needs