Cost of Full Mouth Dental Implants Near San Francisco, CA
Do you need a full mouth restoration for your smile, but traditional dentures are not the right option for you? Dentures are great for providing function and a beautiful full arch of teeth, but they can be unreliable when it comes to slipping or moving. Dental implants offer a more stable experience for tooth restoration, including implant-denture combinations. At Ora Dental Implant Studio, we offer a large selection of implant restorations, including implant-supported dentures. Contact us if you are interested in the cost of full mouth dental implants near San Francisco, CA.
Dental implants are secured in the bone through surgery. Once an implant is in place and adheres to the jawbone, it can be used for a variety of dental restorations. Single crowns can be attached to create a natural-looking tooth. Implants can also support dental bridges to replace several teeth, or a full arch denture to replace lower or upper teeth. The benefits of implants include more strength and chewing power than other restorations. For implant-supported dentures, no adhesives or powders are needed to keep teeth in place. They can also stimulate bone growth in the jaw to keep the bone from diminishing, protecting the health and appearance of the jaw and facial structure.
Book an Appointment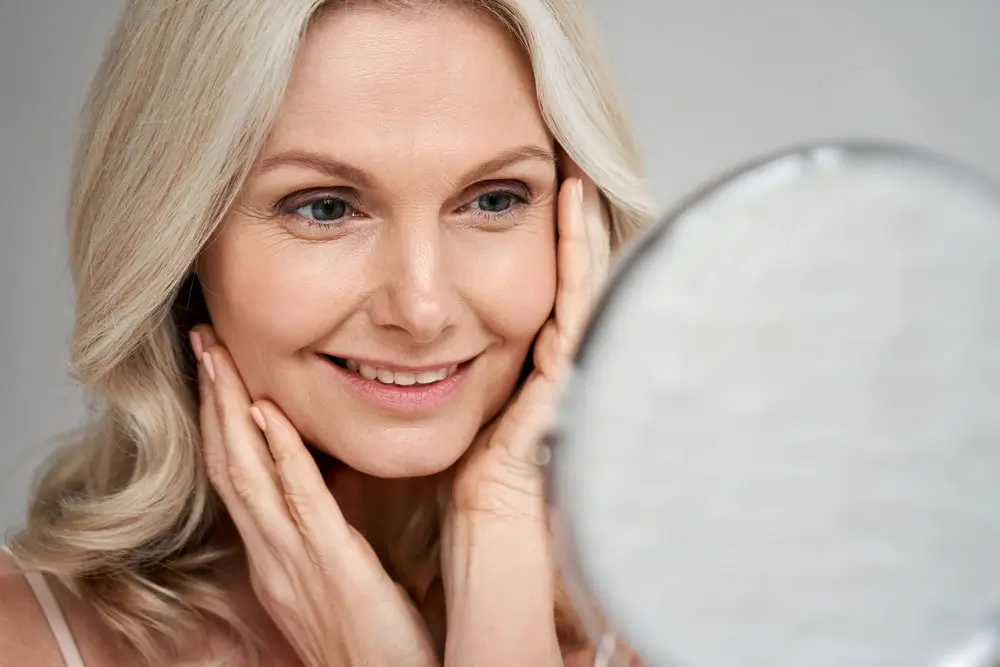 Advanced Implant Dentistry
At Ora Dental Implant Studio, we offer the latest options in implant dentistry and do everything at our clinic near San Francisco, CA. We have single implants for tooth restorations, mini implants for retaining dentures and zygomatic implants that adhere to the cheekbone. We offer snap on dentures, implant overdentures and All-on-4 denture implants. We are able to perform the design of dental restorations and implant surgery at our clinic. Our patients receive full facial scans with CT scans and 3D imaging at our facility before and after their procedure.
Placement of implants is critical for function, safety and aesthetics. Dr. Devan Dalla is meticulous in performing the scans needed to ensure each implant is placed with precision. During the surgery, patients can relax under IV sedation, waking up with their new dental implants in place. We have a 3D teeth printer on-site that can create new prosthetics to finish the process.
All-on-4 Dental Implants
A full arch of teeth is needed to replace the upper and lower sets of teeth. With All-on-4 implants, only four implants are needed to support a full arch of teeth. This method offers many advantages over other types of implant overdenture options. Some of the advantages include:
Fewer implants needed – most arch replacements require 5-8 implants or more
Cost effective
No bone grafting needed in most cases
One day placement of implants
Possible Teeth in a Day options
Less invasive with fewer dental visits needed
At Ora Dental Implant Studio, we are happy to offer both All-on-4 and All-on-6 dental implants. The unique method used with All-on-4 implants is available for more patients, even those with some bone loss. The posterior implants are angled for better support with less bone, making it an ideal option for many patients.
Book an Appointment
PROCEDURE

Ora Dental Implant Studio

National Average in USD

Surgical Placement of Implant
$1899
$1500-$2200
Stock-Abutment
$0
$500-$700
Crown
$0
$1200-$1500
Complete Dental Implant
$1899
$3200-$4400
Other Procedures Comparison:
Simple Extraction
$99
$149-$199
Surgical Extraction
$285
$299-$399
Simple Bone graft up to 0.5cc per site
$499
$599-$799
Membrane
$299
$349
Custom CAD-CAM Abutment
$699
These fees are for non insurance & cash patients only.
If you have dental insurance are subject to dental insurance fees guidelines
Affordable Teeth Implants
Fewer dental implants for full mouth restorations can be cost-effective and require less recovery time. We offer competitive pricing on our implant smile restorations and financing for low monthly payments. If you are interested in All-on-4 implants or other methods of full mouth restoration with implants, contact us at our clinic near San Francisco, CA. We can schedule a consultation to discuss which full mouth dental implant procedure is right for your needs and budget.
Book an Appointment
See our special offers and find the ones that best suit your needs