Cost of Full Mouth Dental Implants Near San Mateo, CA
Everyone deserves to have a smile they love. When you lose one or more teeth, you can feel less confident, and your oral health can deteriorate. Dental implants offer the gold standard in tooth replacement and are wonderful for full mouth restorations. If you are interested in options like Teeth in a Day and All-on-4 implants, come see us at Ora Dental Implant Studio. If you have questions about the cost of full mouth dental implants near San Mateo, CA, we can give you a personalized quote on your new smile.
Dentures have been used in some form to replace missing teeth for centuries. Traditional dentures use the gums for support, but they can slip out of place and adhesive is needed for use. Dental implants offer a more stable solution for full mouth restorations. Dental implants can lock dentures in place or support dental prosthetics like crowns and bridges. At Ora Dental Implant Studio, we offer implant dentistry options from implant-supported dentures, bridges and crowns to innovative solutions like All-on-4 implants.
Book an Appointment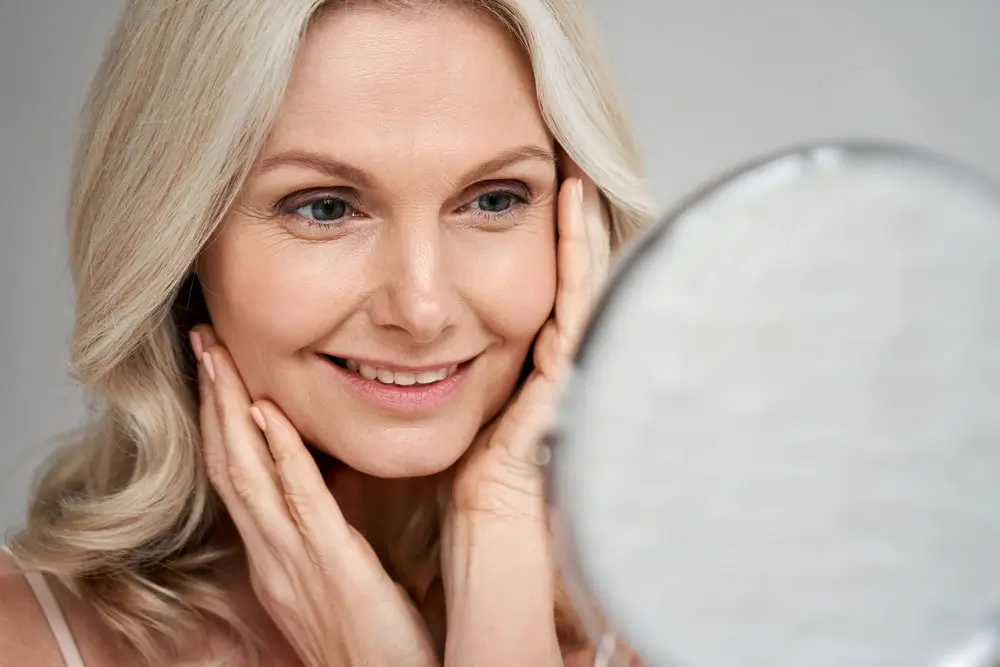 Teeth in a Day
Dental implants are a surgical procedure and usually require recovery time before a permanent prosthesis can be attached. In the past, implants needed to heal for months before a permanent denture could be put in place. With new technology and techniques, there are options where a permanent denture or bridge can be attached to implants the same day they are placed. Teeth in a Day can include All-on-4 implants or other options that allow patients to walk out the same day with their new smile.
At Ora Dental Implant Studio, we perform same day teeth procedures. Not everyone qualifies for Teeth in a Day, as it depends on the type of full mouth dental implant solution needed and the patient's oral health. Dr. Devan Dalla will go over all the possible smile restoration options. If same day teeth are a good choice for you, we can perform your procedure at our clinic near San Mateo, CA.
All-on-4 and All-on-6 Implants
A full prosthetic arch could include up to 14 teeth – if you replaced each tooth with a dental implant, it could require extensive oral surgery, cost and recovery. With All-on-4 implants, a full arch can be replaced with only four implants, reducing discomfort and recovery as well as cost. The innovative process used with All-on-4 and All-on-6 implant full mouth restorations can be used with most patients who want a more comfortable and functional option than traditional dentures. In some cases, All-on-4 implants can be completed all in one day for same day teeth.
Book an Appointment
PROCEDURE

Ora Dental Implant Studio

National Average in USD

Surgical Placement of Implant
$1899
$1500-$2200
Stock-Abutment
$0
$500-$700
Crown
$0
$1200-$1500
Complete Dental Implant
$1899
$3200-$4400
Other Procedures Comparison:
Simple Extraction
$99
$149-$199
Surgical Extraction
$285
$299-$399
Simple Bone graft up to 0.5cc per site
$499
$599-$799
Membrane
$299
$349
Custom CAD-CAM Abutment
$699
These fees are for non insurance & cash patients only.
If you have dental insurance are subject to dental insurance fees guidelines
Advanced Implant Technology
At Ora Dental Implant Studio, we make implant dentistry more convenient and affordable for patients. We perform all procedures for full mouth dental implants in-house. Our clinic is equipped to perform full facial CT scans and 3D imaging; we also have an on-site 3D teeth printer to create prosthetics. Our advanced techniques and technology are integral to creating beautiful smile restorations that are designed for aesthetics, function and longevity.
Affordable Teeth Implants
Dental implants are not the least expensive option in tooth replacement, but they are considered the gold standard for reliability, comfort and natural performance. For affordable options in dental implants near San Mateo, CA, come talk to our team at Ora Dental Implant Studio. We have lower prices than most providers and will match local competitor pricing. You can also finance your new smile with our low monthly payment plans or financing options.
Enjoy the benefits of restoring your missing teeth with dental implants. Contact Ora Dental Implant Studio today to schedule your dental implant restoration.
Book an Appointment
See our special offers and find the ones that best suit your needs