Cost of Full Mouth Dental Implants Near San Ramon, CA
Dental implants have changed the way people live after losing their teeth. While dentures can replace missing teeth, they have disadvantages when it comes to comfort, appearance and confidence. Dental implants give patients a smile restoration that is strong and does not require adhesives or powders to keep teeth in place. They function more naturally and are available to more people than ever, due to new techniques and technology. If you wonder about the cost of full mouth dental implants near San Ramon, CA, come see our team at Ora Dental Implant Studio.
Dental implants require a minimally-invasive oral surgery to place the titanium posts in the jaw for securing or supporting teeth restorations. At Ora Dental Implant Studio, we perform implant surgery at our clinic with IV sedation available for a pain-free, relaxing experience for our patients. There is very little discomfort after the procedure – the mouth may be a little sore or swollen, but most patients do not experience much pain. In some cases, the dental prosthesis can be attached to implants the same day, known as Teeth in a Day. We offer many different options for full mouth dental implants. The one you choose depends on your preferences and the recommendations of our implant dentist, Dr. Devan Dalla.
Book an Appointment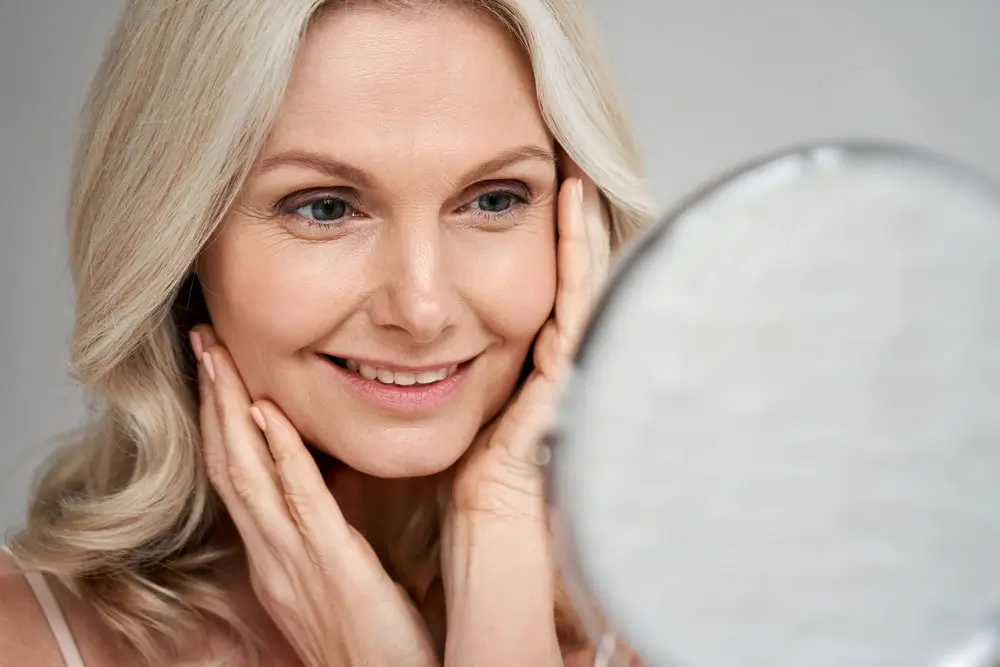 Advanced Dental Implant Technology
Dr. Dalla is a highly experienced and respected implant dentist who offers innovative approaches to restoring teeth through dental implants. Our clinic near San Ramon, CA, is an all-inclusive implant center. We perform all steps of the implant process at our clinic and complete CT scans, 3D facial scans and create prosthetic teeth on our 3D printer. Dr. Dalla takes extraordinary care to place each implant precisely where needed to reduce complications and improve the function, aesthetics and longevity of our dental implant restorations.
All-on-4 Dental Implants
The standard implant-secured denture or prosthesis requires 5-8 implants to hold it securely in place. Replacing a full arch with dental implants requires up to 14 implants. These procedures often require multiple surgeries and longer healing or recovery times, and many people are not a good candidates if they have bone loss. All-on-4 dental implants are an innovative option in full mouth implants, requiring only four implants per arch. This procedure is less invasive and cost-effective, with more patients qualifying for this method. Another benefit is that some patients may be able to have same day teeth with the All-on-4 implant procedure.
Both All-on-4 and All-on-6 implants are options for some patients with bone loss. The method of inserting the posterior implants can reduce the amount of bone required while still providing the needed strength to support a full arch. The procedure can usually be performed in one day and then be attached to permanent hybrid dentures. These are palate-less dentures that do not cover the roof of the mouth and offer a natural, beautiful appearance.
Book an Appointment
PROCEDURE

Ora Dental Implant Studio

National Average in USD

Surgical Placement of Implant
$1899
$1500-$2200
Stock-Abutment
$0
$500-$700
Crown
$0
$1200-$1500
Complete Dental Implant
$1899
$3200-$4400
Other Procedures Comparison:
Simple Extraction
$99
$149-$199
Surgical Extraction
$285
$299-$399
Simple Bone graft up to 0.5cc per site
$499
$599-$799
Membrane
$299
$349
Custom CAD-CAM Abutment
$699
These fees are for non insurance & cash patients only.
If you have dental insurance are subject to dental insurance fees guidelines
Affordable Teeth Implants
One of the main concerns of patients is the cost of full mouth dental implants. If you live in San Ramon, CA, come see us at Ora Dental Implant Studio. We have very competitive pricing on all our dental implant procedures and reduce costs by performing everything in-house at our state-of-the-art implant center. Patients can also finance their new smile with our affordable payment plans. Do not let cost stop you from obtaining the best dental restoration using dental implants.
To learn more about dental implant restorations and whether they are right for you, contact our office to schedule an informative exam and consultation with Dr. Dalla. We offer single dental implants, implant-supported bridges, implant overdentures and All-on-4 implants at our office near San Ramon, CA.
Book an Appointment
See our special offers and find the ones that best suit your needs